Vi to shutter down 3G services in Delhi from 15th January: Report
Posted in: News Vi (Vodafone Idea)
Estimated reading time: 2 minutes, 3 seconds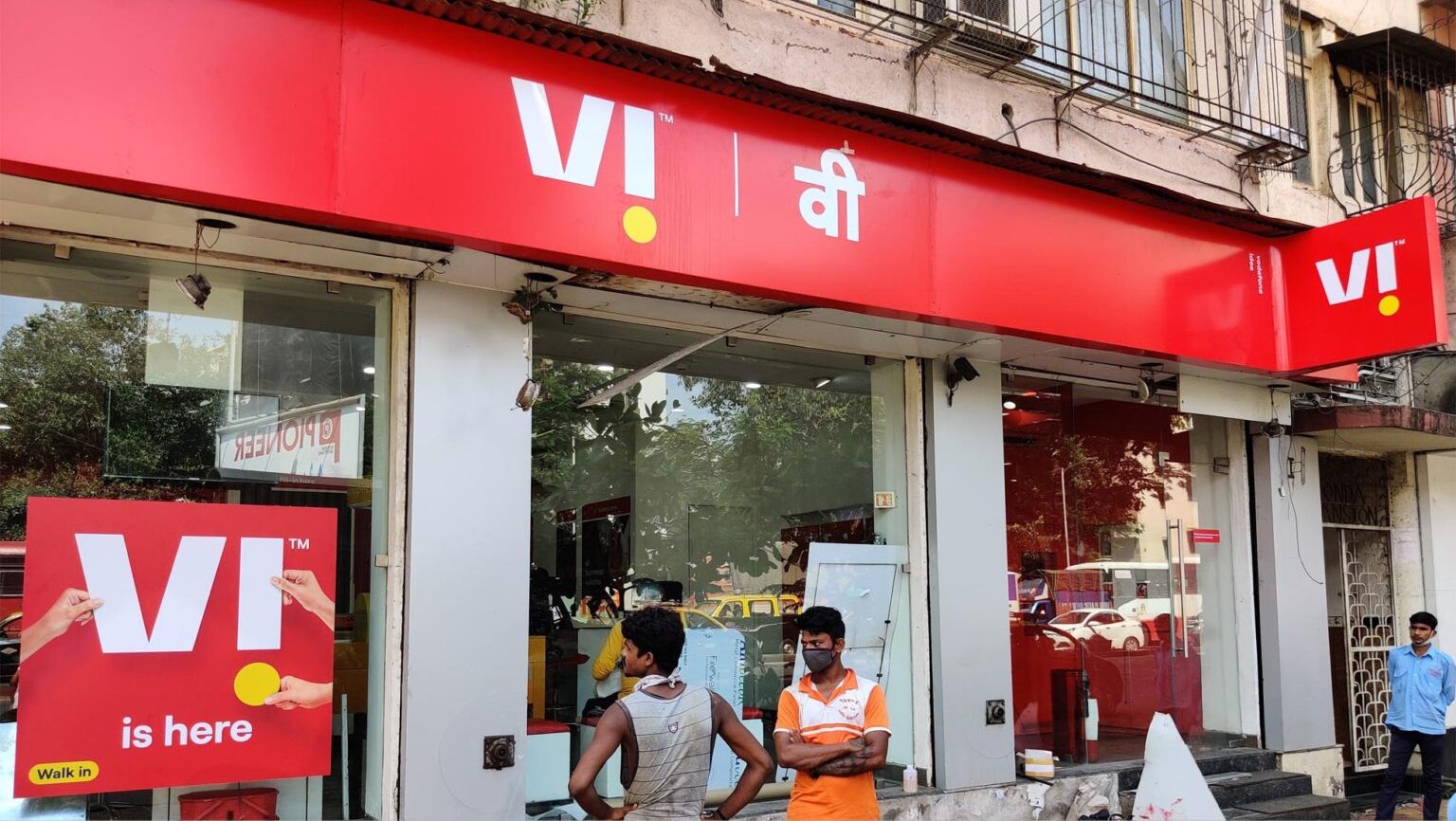 Vi (formerly Vodafone Idea) is all set to shut down its 3G services in Delhi from 15th January 2021, according to a report. The company has reportedly sent out messages to its customers in Delhi about the hiving off of its 3G services in Delhi.
According to a Gadgets360 report, Vi has informed its customers in Delhi through SMSes to upgrade their existing SIM to 4G before 15th January 2021 to receive uninterrupted service on their phones. The SMS sent to Vi customers in Delhi accessed by Gadgets360 further states that Vi customers can upgrade to 4G SIM without any document and free of cost.
OnlyTech can now independently confirm the development having accessed a copy of the SMSes being sent out to Vi customers in Delhi.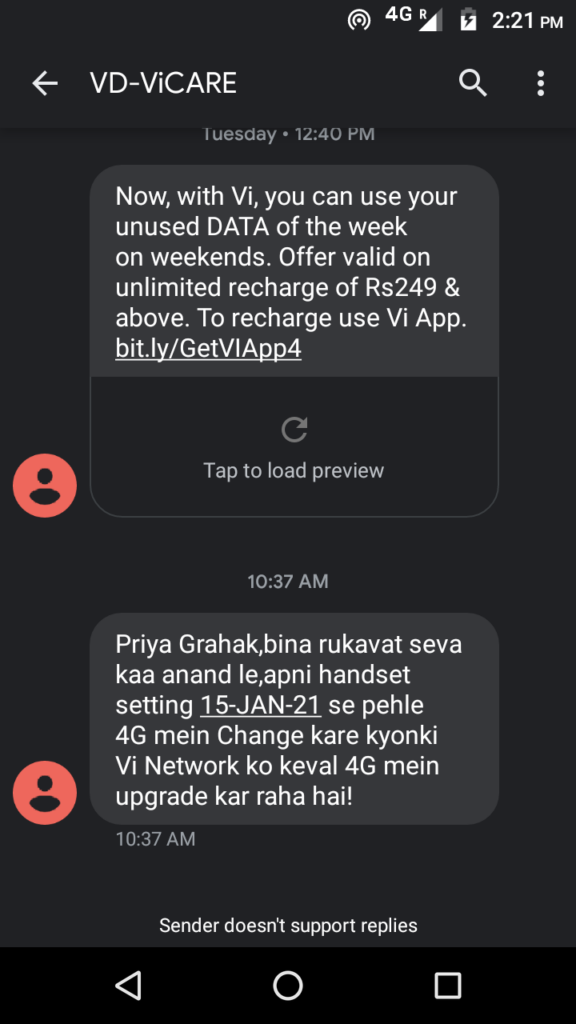 Vodafone Idea currently holds liberalised spectrum holdings of 10 MHz of 900 MHz band, 18.6 MHz of 1800 MHz band, 5 MHz of 2100 MHz band, and 20 MHz of 2500 MHz band in Delhi telecom circle.
The company had earlier this year notified its customers in Delhi that it was upgrading to a 4G-only network in Delhi urging customers to select 4G as the preferred network type in their Handset network settings. The up-gradation is now heading towards a culmination in Delhi that will see the shuttering of 3G services in Delhi.
If you have a 3G Vi SIM, then post 15th January 2021 you will not be able to access internet services unless you upgrade to a 4G Vi SIM although calling services will be accessible given Vi will in all likelihood retain 2G services in Delhi. The company had around 16.12 million customers in Delhi in October 2020 according to wireless subscriber base data from the Telecom Regulatory Authority of India (TRAI). Notably, the Delhi telecom circle accounts for 30 percent of Vi's revenue and is the 7th most priority circle for Vi.
The company few days announced the successful deployment of additional 5 MHz of spectrum from the 2100 MHz band in Mumbai bolstering its 4G spectrum through refarming of 3G spectrum to 4G spectrum across all sites in Mumbai. Vi had offered 3G subscribers in Mumbai a free upgrade to 4G SIM while continuing 2G services.
Vi recently also successfully refarmed 3G spectrum to 4G spectrum in Bengaluru across 3200 sites enhancing the 4G capacity for the city while continuing to offer 2G services in Bengaluru. The discontinuation of 3G services in Bengaluru was reported way back in August when Ather Energy claimed that Vi was shuttering 3G services in Chennai and Bengaluru by 27th August.