Vi revenue market share and future strategy: In-depth Analysis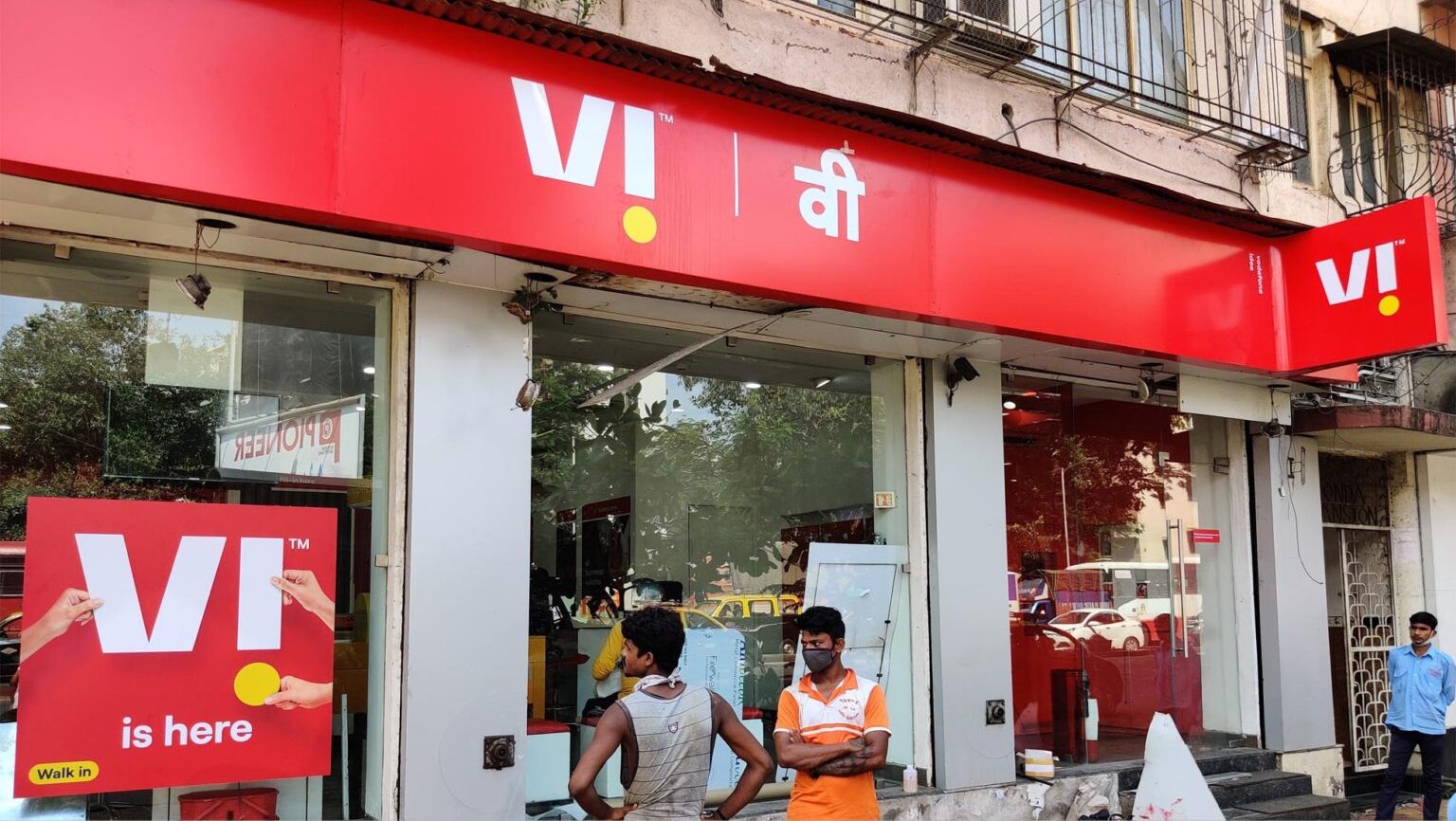 Highlights
Vodafone Idea has 26% Revenue Market Share in Q1 FY21
Vi to focus investments on 16 Priority circles which generate 94% Revenue
Plans to shut down 3G and refarm 2100 MHz spectrum for 4G
Vodafone Idea which recently re-branded its services to 'Vi' commands approximately 26% of the gross revenue market share of the telecom sector, which is the thinnest slice of the revenue pie for a private operator. In contrast Jio has emerged as the market leader commanding 38% RMS as of quarter ended June 2020 followed by Bharti Airtel which controls 33% RMS while the remaining paltry 3% accounts for the combined RMS of state run operators BSNL and MTNL.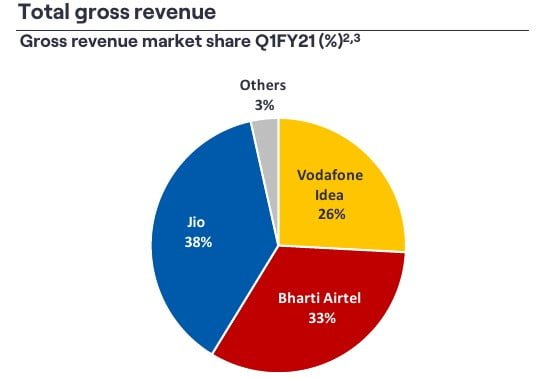 Of its total revenue share, Vodafone Idea gains approximately 86% of industry gross revenue through 16 circles whereas the remaining 6 circles make up for the remaining 14%. These 16 circles namely, Kerala, Gujarat, Mumbai, Maharashtra, Haryana, UP-W, Delhi, Kolkata, Madhya Pradesh, West Bengal, UP-E, Tamil Nadu, Punjab, Rajasthan, Andhra Pradesh and Karnataka account for nearly 94% of Vodafone Idea's total revenue. Vi will focus on diverting its resources to these 16 priority circles in the near term, while toning down investments in the remaining 6 circles.
Near term outlook and Future strategy:
Vodafone Idea currently (as of March 2020) has 83% 4G coverage in the priority 16 circles which is capable of serving approximately 1 Billion people living in these circles and it has projected the coverage to go up to 90% by March 2022 with a capability of being able to serve around 1.15 Billion people in these circles. Vi has 1,81,000 unique location towers of which around 60,000 are TDD capable. Vi has deployed 12,100 Massive MIMO sites and 11,700 small cells to increase the network capacity which as of March 2020 was 2.1 PB/day and is projected to increase to 3 PB/day by March 2022.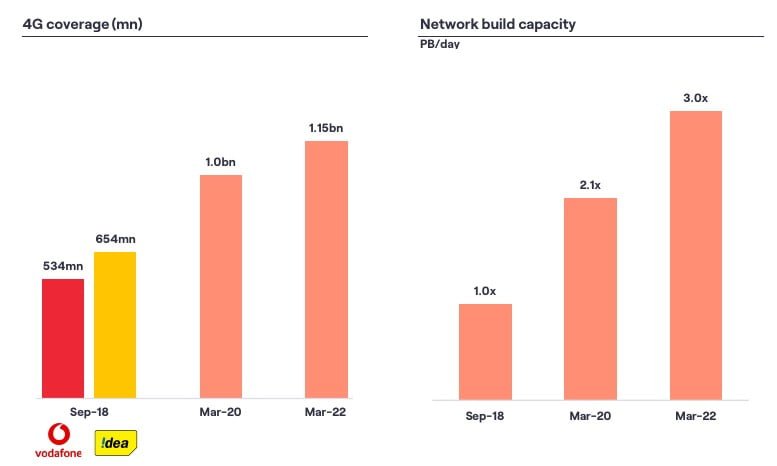 Vi currently has 1724 MHz of liberalised spectrum (4G capable) which is the highest quantity held by any operator (Airtel holds 1536 while Jio only has 1108 MHz). Vi is in the process of refarming its 900 MHz spectrum to 4G for better indoor coverage while simultaneously shutting 3G operations and refarming the 2100 MHz spectrum to 4G for increasing the network capacity. This will help serving the growing data demand which has increased from 700 MB per user per month in the quarter ended March 2016 to 11.8 GB per user per month in the quarter ended March 2020.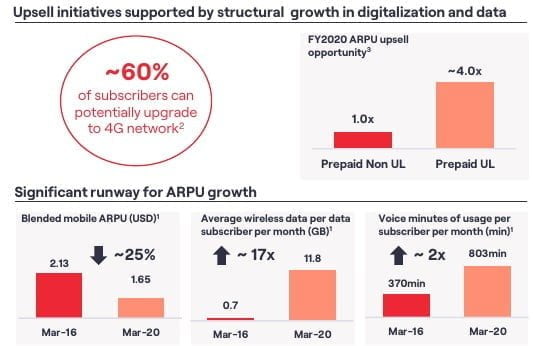 Vi sees the opportunity ripe for converting approx 60% of its total subscriber base to 4G. Existing 2G subscribers upgrading to 4G prepaid unlimited plans can boost the ARPU of those users by up to 4 times. The blended mobile ARPU of the operator has dipped by nearly 25% from March 2016 to March 2020 even though the voice minutes usage per subscriber per month has more than doubled in the same period. Vi believes there is sufficient headroom for near term tariff hikes when comparing the historic ARPU in India. Current tariffs, the operator feels are not sustainable for a healthy and orderly growth of the telecom sector.