Vodafone to discontinue 3G services in Bengaluru and Chennai on 27th August: Report
Estimated reading time: 1 minute, 22 seconds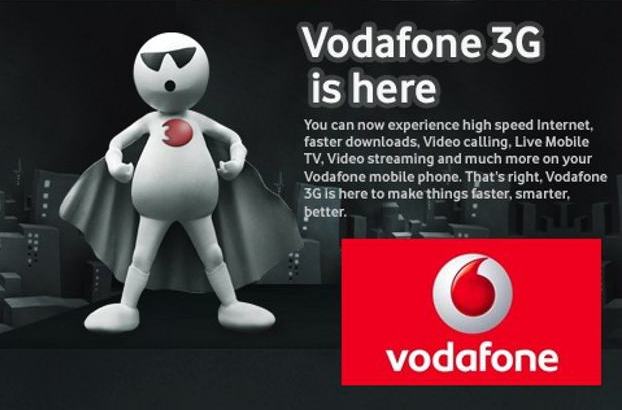 Highlights
Vodafone 3G to shutdown in Bengaluru and Chennai cities
Date of the shutdown is 27th August 2020
Vodafone confirmed the same with Ather Energy
Vodafone Idea which is rapidly consolidating its network presence across the country by de-duplication of tower tenancies for its two brands is now reportedly on the verge of shutting down its 3G network in the South Indian metro cities of Bengaluru and Chennai, as reported by Abhishek Balaji from Ather Energy, which is an Indian electric vehicle company which manufactures electric scooters. These vehicles come preinstalled with a 3G sim for GPS navigation using the data network.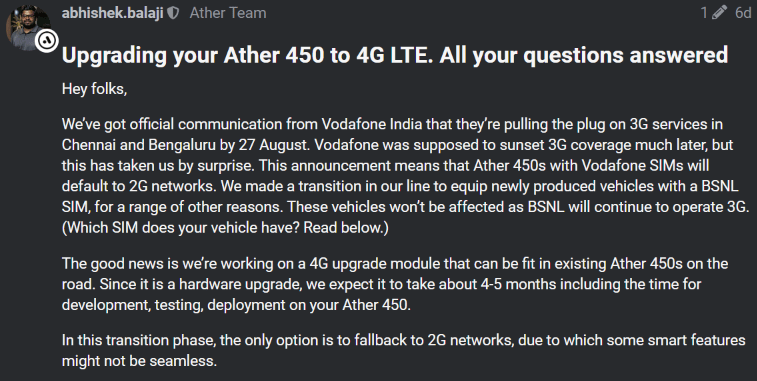 The forum post informs owners of the Ather 450 vehicle which comes pre-fitted with a Vodafone 3G sim card to switch over to BSNL 3G sims in these cities as Vodafone will be discontinuing its 3G service in these cities on 27th August and it will take the company around 4 to 5 months to develop a 4G upgrade hardware module for the existing Ather 450 scooters and the users would fall back to 2G network if they do not switch to BSNL.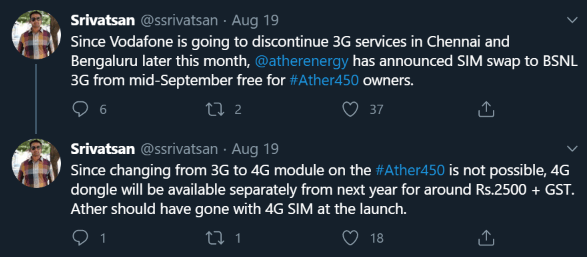 The development was brought to OnlyTech's notice by a tweet by Srivatsan who is a technology journalist at FoneArena. According to the tweet, Ather 450 owners will be provided the BSNL 3G sim free of cost from mid-September.
It is not clear whether the 3G network will be limited to these two cities only or will broadly apply to the entire Tamil Nadu and Karnataka circles to which these cities belong. Vodafone Idea had said in its recent investors call that the company will focus its resources on only 16 top performing circles which contribute to 94% of the company's revenues while in the remaining 6 circles it will only focus on selective well performing districts while tuning down investments in the rest.