Motorola unveils new adaptive display concept, AI features at Lenovo Tech World 2023
Motorola has also unveiled new AI-powered features, including MotoAI, Improved Mobile Doc Scan, AI Text Summarization, and more, that aim to enhance the consumers' daily experiences.
Estimated reading time: 2 minutes, 27 seconds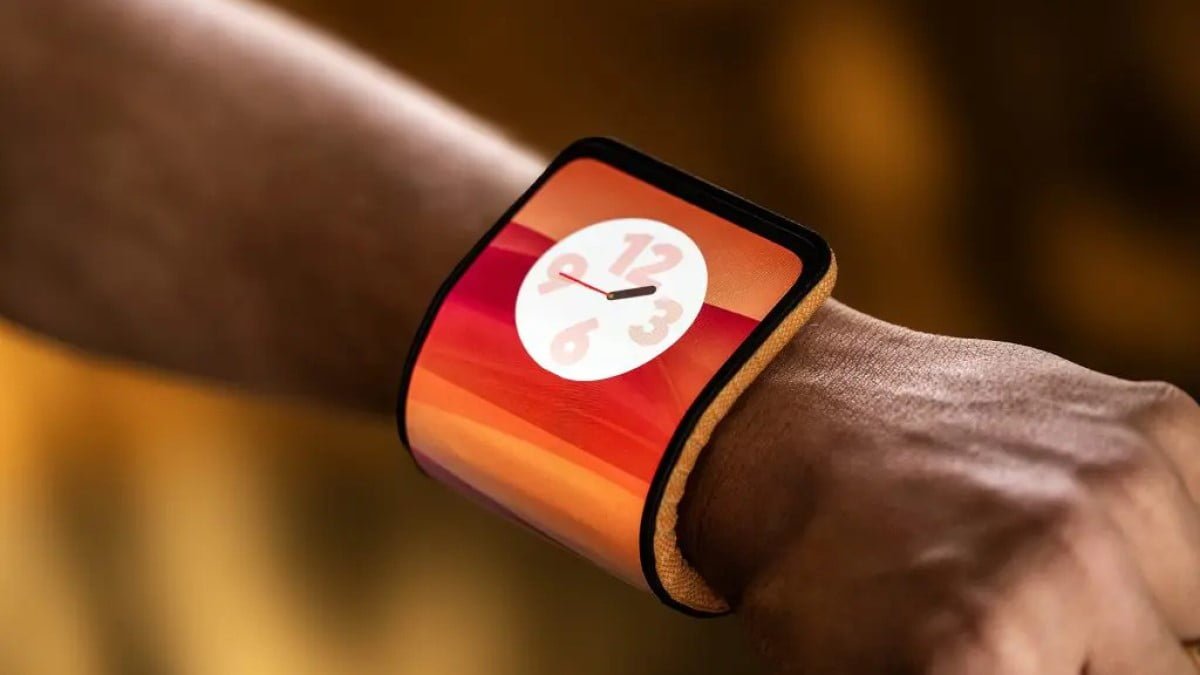 Motorola at Lenovo Tech World 2023 unveiled a new adaptive display concept that can be bent into different forms based on user's needs. The company also announced new AI features, including AI-generated images, MotoAI, and more.
"For years, Motorola has been at the forefront of innovation, and our commitment to bringing meaningful and thoughtful experiences to our consumers remains unwavering. We've embedded AI features in many areas of our devices, like camera, battery, display, and device performance. But the modern smartphone experience is going through a transformative shift, with AI at the center, serving as both a personal assistant and a tool to enhance everyday tasks, improve performance, and create more meaningful experiences for our users," said Motorola in a blog post.
New adaptive display concept
Motorola has unveiled a new conceptual device with a full-HD+ pOLED display that allows users to bend it into different shaped forms based on their needs. As per the company, "the adaptive display concept can be adjusted from a standard Android phone experience in a flat position to being wrapped for a wrist-worn experience or positioned in several stand modes."
Furthermore, when the display is in a flat position, the 6.9-inch display can deliver the full Android experience. In the upright position, it can be adjusted into a self-standing position for a 4.6-inch compact display form. Users will also be able to wrap the device around their wrist.
Motorola AI-powered features
In addition to the new adaptive display concept, Motorola also unveiled four new AI-powered features to enhance its consumers' experience. Here are the AI features the company announced:
MotoAI
Lenovo is developing an AI-powered personal assistant called MotoAI for PCs and smartphones. The MotoAI concept is based on large language models (LLMs), and users can ask the assistant to answer questions, draft messages, schedule tasks, and much more.
The company claims MotoAI can run tasks locally on-device and offers improved data privacy. Moreover, the AI features an on-device knowledge base and learns the user's patterns and preferences, making it more dynamic, personal, and helpful over time.
AI-generated images
Motorola has created a new generative AI model that runs locally on the device to let users personalize their phones based on their outfits. Users can upload or take a picture of their outfits and use AI to generate images that reflect their style. Users can also use those AI-generated images as a custom wallpaper on their devices.
Improved Mobile Doc Scan
To enhance the Doc Scanner capability available in the Motorola camera systems, the company has introduced a new AI concept model. "This innovation aims to improve final image quality by minimizing wrinkles and shadows to ensure documents or images appear as crisp and clear as possible," the company said.
AI Text Summarization
Motorola is introducing an AI Text Summarization that will allow users to get a summary with important points of long-form text content, including chats, emails, and reports for quick comprehension.