Discovery+ forays into Originals; HGTV, Food Network HD, Travel Channel HD, and DMAX HD arriving on Discovery+
Estimated reading time: 1 minute, 28 seconds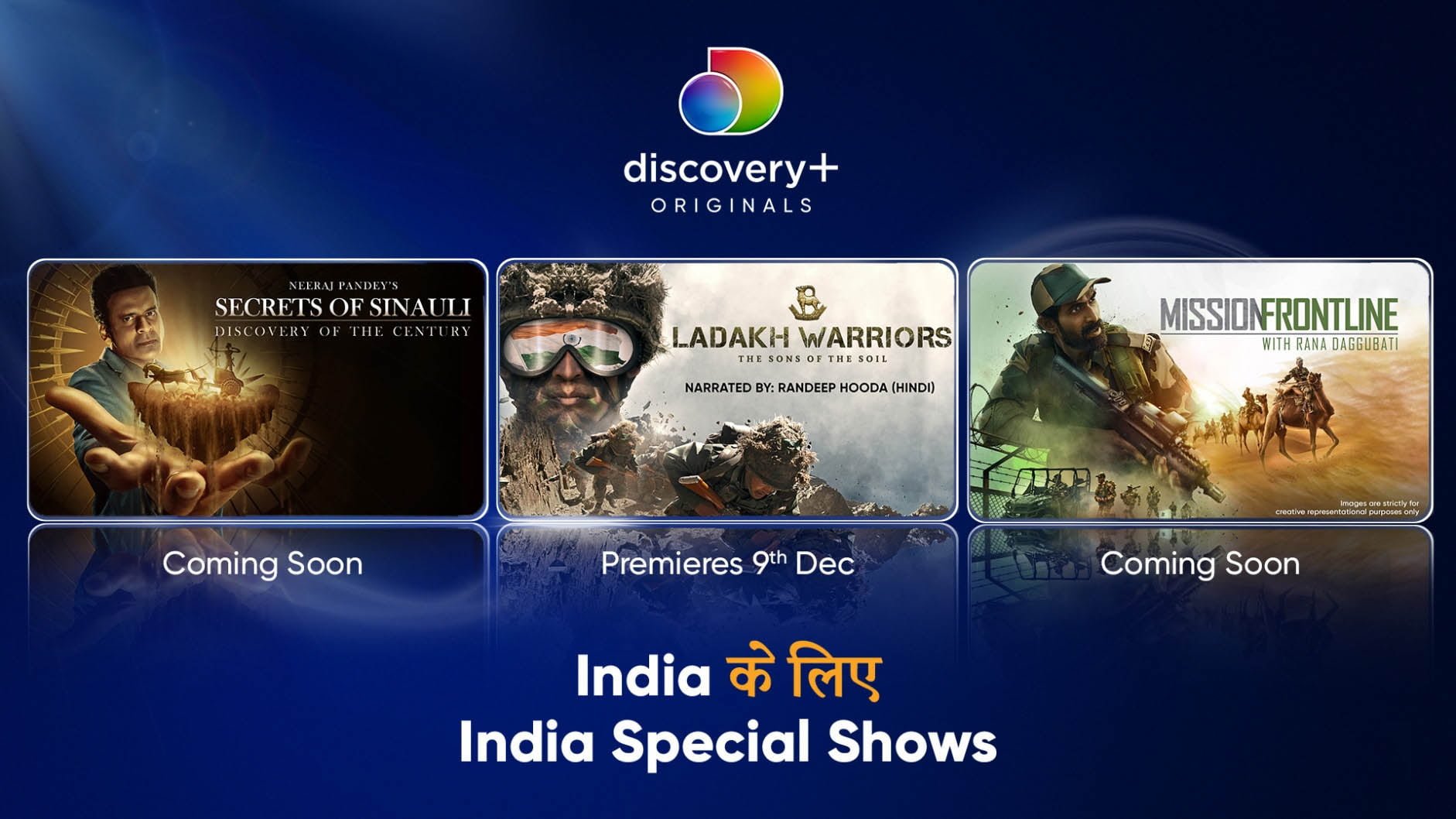 Discovery+ is all set to up the ante with the foray into original programming for the India market launching a slew of exciting originals starting from 9th December, 2020 including shows such as Mission Frontline, Ladakh Warriors: The Sons of the Soil, and Secrets of Sinauli: Discovery of the Century.
Discovery+ had launched in India back in March adding over 600 marquee shows across 60 different sub-genres including survival, biopics, mystery, lifestyle, nature, science, military, crime, investigation, adventure, food, travel to name a few. The first half of 2021 will see Discovery+ have the largest ever content offering in the real-life entertainment and learning space with a wide range of more than 200 new and exclusive (local and global) titles to further strengthen its content offerings.
Discovery+ will also launch other titles such as Amma & Appa, The Indian Dream Hotel, The Ganges with Sue Perkins, Aerial India as well as exclusive launches courtesy of BBC including A Perfect Planet featuring Sir David Attenborough, The End of The Storm, The Impossible Row and the latest seasons of Top Gear and Gold Rush among many more.
Discovery+ is also brining 12 LIVE feeds from Discovery bouquet of channels including DKids, HGTV, Eurosport India HD, Food Network HD, Travel Channel HD, DMAX HD along with Discovery HD, Animal Planet HD, TLC HD, Investigation Discovery HD, Discovery Science HD, and Discovery Turbo starting December 15.
Discovery+ in India is also rebranding itself to commemorate the global launch of Discovery+ keeping in line with the global roll-out by switching to the brand-new logo. Discovery+ will be home to premium titles from the world of Discovery, BBC, Vice, Endeavour, Fremantle, ITV, TVF International, and various other global and local content which will be offered in 8 languages across genres including Hindi, English, Tamil, Telugu, Malayalam, Kannada, Bengali & Marathi.