Into The Wild with Bear Grylls and Akshay Kumar, Top Gear and more coming to Discovery+ this September
Estimated reading time: 1 minute, 15 seconds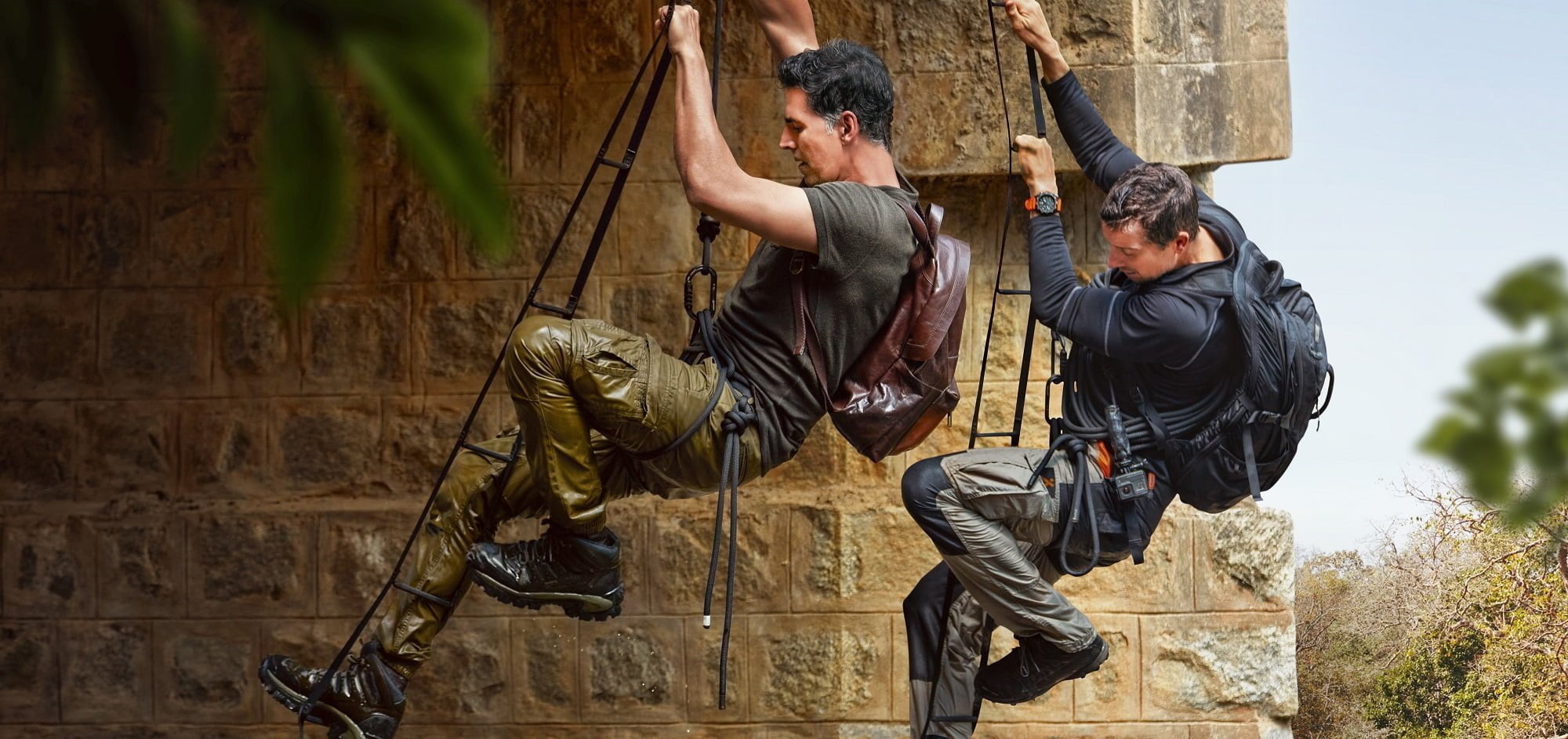 Highlights
Into The Wild With Bear Grylls and Akshay Kumar to premiere on Sept 11.
Top Gear Season 18-22 hits the service on Sept 5.
Shark Week featuring Mike Tyson, Snoop Dogg and Will Smith to hit the service on September second week.
Real-life entertainment streamer Discovery+ announced seven new titles coming to the platform this month. After Rajini Kanth and Narendra Modi, Khiladi Akshay Kumar joins British adventurer Bear Grylls in the upcoming episode of Into The Wild. In its digital-first premiere Into The Wild with Bear Grylls and Akshay Kumar both, the stars will undergo toughest situations in their fight for survival. The episode premieres on September 11.
The long-running series Shark Week returning this year taking the viewers into the waters of Australia, New Zealand and South Africa featuring famous personalities like Mike Tyson, Snoop Dogg and Will Smith. Don Wildman hosted investigative series Mysteries at the Museum which illuminates history's most incredible triumphs, sensational crimes and bizarre encounters premiering on September 7.
Explosive car show Top Gear hosted by Jeremy Clarkson, Richard Hammond and James May embark on a journey to Italy for trying their hand at choreographing a movie car chase. Seasons 18 to 22 hits the platform on September 5. Popular medical series Dr. Pimple Popper where Dr. Sandra Lee treats patients with unusual cases of facial and skin disorder, makes its debut in India on September 28.
Here's the full list:
Sept 5:
Top Gear (Season 18 to 22)
Sept 7:
Mysteries At The Museum
Will Smith: Off the Deep End
Sept 8:
Tyson vs Jaws: Rumble on the Reef
Sept 9:
Sharkadelic Summer with Snoop Dogg
Sept 11:
Into The Wild with Bear Grylls and Akshay Kumar
Sept 28:
Dr. Pimple Popper
Discovery+ costs INR 299 per annum have access to a large selection of never-seen-before Premium Discovery titles and must-watch documentaries.