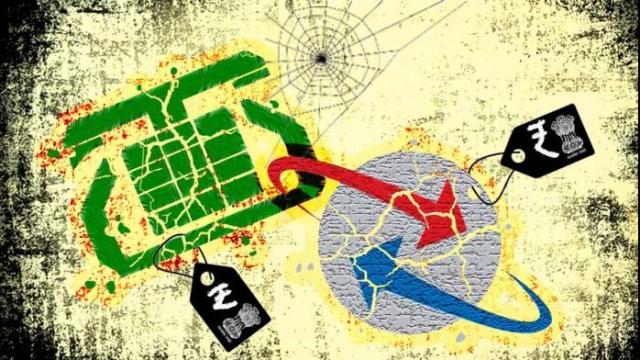 State-owned telecom operator Bharat Sanchar Nigam Limited (BSNL) has reportedly taken over the network of counterpart Mahanagar Telephone Nigam Limited (MTNL) in Delhi and Mumbai starting January 1, 2021, according to an ET Telecom report citing a DoT circular. The development comes just days ahead of MTNL's license in both the circles expiring on the 10th of January, 2021.
The development comes after BSNL's proposal in late 2020 to manage MTNL's networks in both circles on an outsourced basis which was agreed by MTNL wherein BSNL would manage the network as the outsourced agency.
MTNL at the end of October 2020 had around 2.17 million wireless subscriber base in Delhi and around 1.15 million wireless subscriber base in Mumbai.
BSNL is expected to kick off its 4G services from the twin metro cities, noted ET Telecom. As we had reported a few days back, BSNL's network signals had already emerged in the Mumbai circle which is currently patchy. We weren't able to catch BSNL's signals in the Delhi circle yet with only the MTNL network live in Delhi for the time being.
BSNL had earlier last year bagged a fresh Unified License from DoT allowing it to operate in Mumbai and Delhi. The company also holds a completely liberalized spectrum pan India allowing it to use spectrum at its discretion for any tehcnology.
MTNL meanwhile will be shuttering its special services for landline users from 10th of January, 2021 in Mumbai and Delhi which was notified in November 2020. The company's short codes were later in December 2020 withdrawn by DoT in view of the closure of special services.