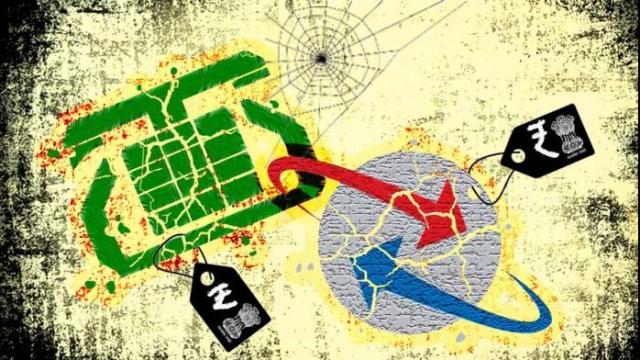 The Union Cabinet yesterday approved the revival package for ailing public sector telecom companies MTNL and BSNL with a 4 pronged approach as reported by Economic Times. MTNL operates in the metro circles of Mumbai and Delhi whereas BSNL operates in the remaining 20 telecom circles Pan India. The two telcos have been consistently reporting losses over the past several years and have been declared incipient. This revival package has been passed with the objective of maintaining healthy competition in the telecom and preventing complete privatisation of the sector.
MTNL to be merged with BSNL: As part of the revival package, MTNL will be merged with BSNL but this will be a long drawn process. Until this happens, MTNL will act as a subsidiary of BSNL. MTNL is listed but has its net worth has already eroded, while BSNL is unlisted. There is also a huge difference between the two PSUs' human resources.
Cash infusion by the Government: Telecom minister Ravi Shankar Prasad said the government wants to make the two state-owned telecom companies more competitive by infusing Rs 29,937 crore on account of ex gratia and Rs 12,678 crore for pensionary benefit. Prasad said the government will raise Rs 15,000 crore through sovereign bonds. "Assets worth Rs 38,000 crore will be monetised in four years," Prasad added.
Allotment of 4G airwaves: Prasad also announced that the 4G spectrum will be allocated to BSNL and MTNL. The allocation of 4G spectrum to them would be done at 2016 prices and administratively. The GST cost of the 4G spectrum, which will come up to Rs 4,000 crore, will be adjusted from budgetary provisions.
Attractive VRS for eligible employees: BSNL currently has 1.76 lakh employees whose salaries consume 75% of its net income, while MTNL has 22 thousand employees whose salaries consume 87% of its net income. Prasad said that the government will offer an attractive VRS package for employees in both companies. Giving an example of the VRS package, Prasad said any employee above the age of 53 and a half, who opts for the VRS, will be given 125% remuneration of the salary, pension and gratuity till the age of 60.
Whether this desperate action by the government is fruitful in breathing new life into the ailing PSU telecom operators or whether it will prove to be just a drain of taxpayers money, only time can tell.