Rush by Hike now available for Android
Posted in: Mobile Apps News
Estimated reading time: 1 minute, 47 seconds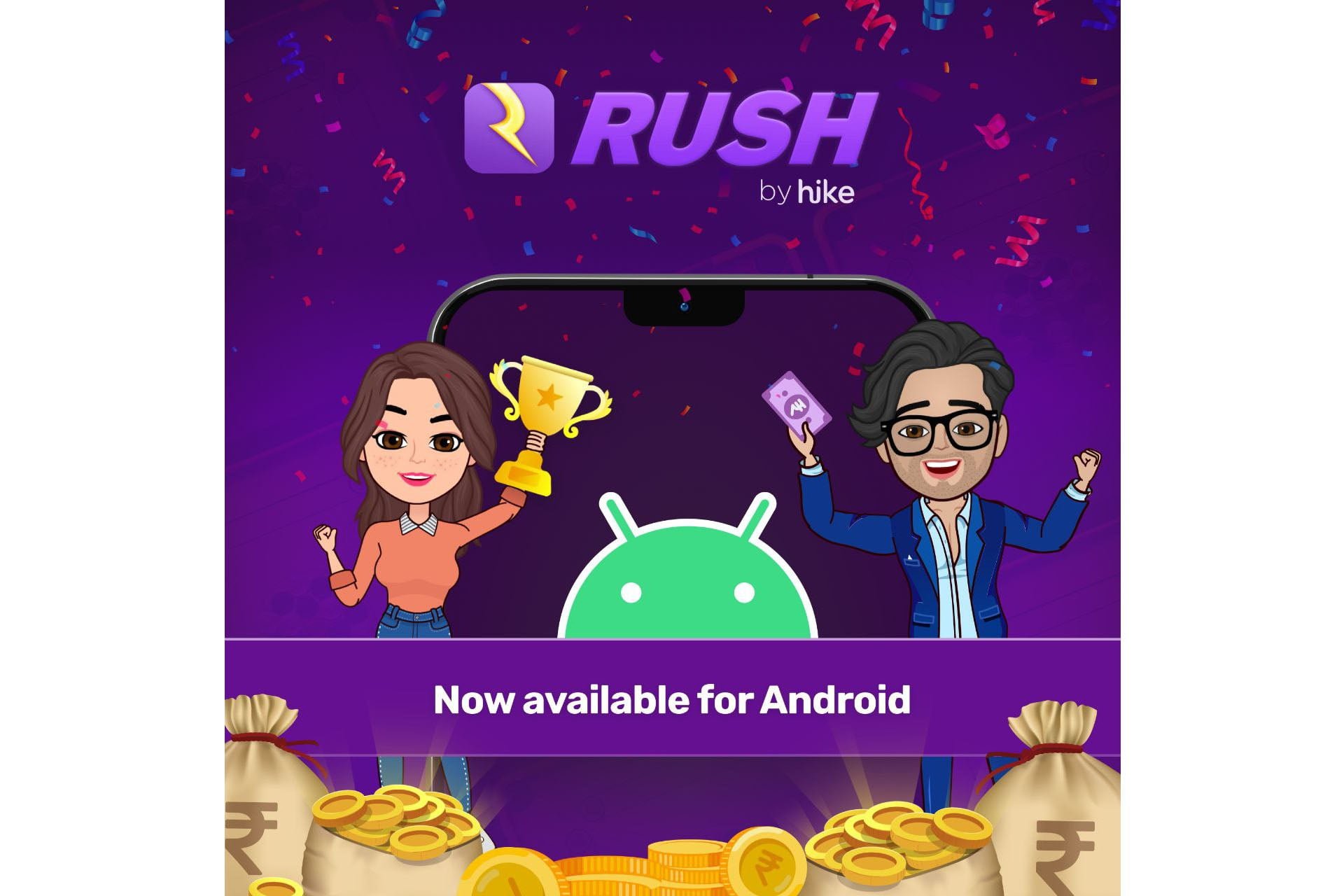 Hike Private Limited's new online gaming platform 'Rush' today debuted on Android allowing Android users to download and install the app on their phones. The app for the time being is yet to give live on the Play Store but can be downloaded from the dedicated website for downloading the Rush app launched by Hike.
Hike is offering Rs 20 free on downloading the app to allow new 'Rush' users a chance to experience the game without spending a penny. One can learn the game rules and controls for free through practice games. Rush currently only offers 'Carrom Freestyle' as part of its game offerings. A normal 'Carrom Freestyle' entry fee costs Rs 2.5 whereas VIP members can are charged Rs 2. Hike is also offering a 'table locked' match which can be unlocked by making your first deposit on the table.
One can add money to their wallet anywhere between Rs 5 to Rs 9999. Rush has tied up with PayTM as its official payment partner although one can alternatively also pay through UPI or netbanking. You can use your existing HikeMohi avatar or create a new one.
'Rush' VIP membership offers a badge on profile, VIP special offers, and 20 percent off on all game entries. One can pay Rs 30 to get a Rs 15 deposit, Rs 15 bonus, and VIP membership. The VIP membership will be valid for a month from the date of payment. Alternatively, one can pay Rs 50 to get a Rs 40 deposit, Rs 20 bonus, and VIP membership.
Money that you win can be withdrawn anytime provided you have deposited money to your Rush wallet at least once. A normal game of 'Carrom Freestyle' offers Rs 4 winnings whereas the 'table locked' game offers Rs 10 winnings. The entry fee will be deducted from your winning amount so in case you win a normal match of Rs 4 winnings without any VIP membership you would have effective Rs 1.5 winnings after deducting the entry fee of Rs 2.5.
'Rush' is allowing its users to tap to add votes for the next game on Rush. Bumper Battle (Arcade), Call Break (Card), and Faster Finger Quiz (Quiz) are among the lineup for the next potential games on 'Rush'