Rush from Hike to allow gamers to play games and win real cash
Estimated reading time: 1 minute, 3 seconds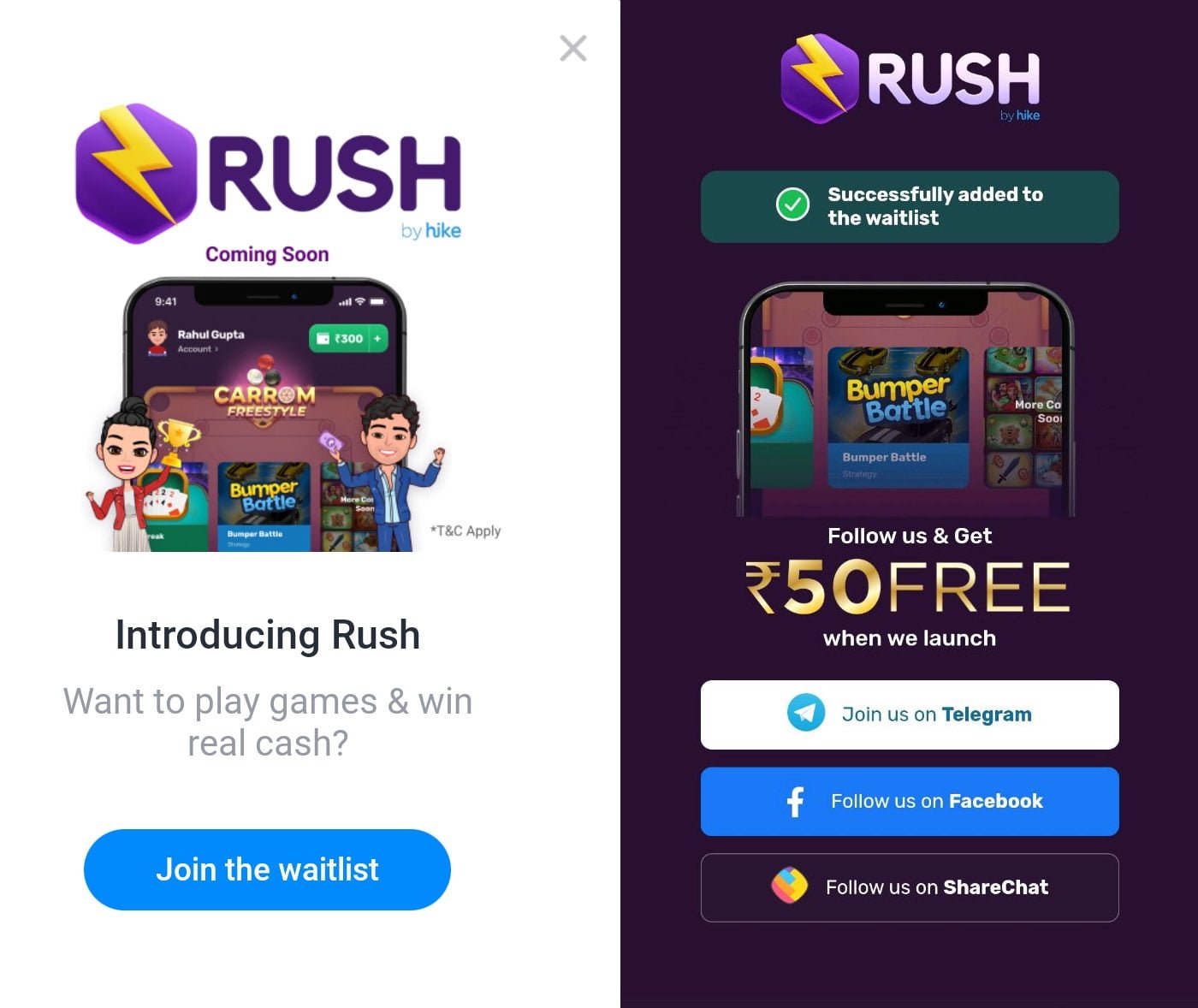 Hike is all set to introduce a new gaming platform 'Rush' wherein gamers can play their favorite games and earn cash prizes. The app has been teased by Hike which is tipped to launch soon. Hike has opened up the waitlist for Rush with a specific set of Hike users receiving notifications and popups about the upcoming app from Hike's stable.
Rush is currently offering only Carrom with more games likely to be incorporated later on. The app for the time being is limited to iOS which can be downloaded from the App Store by search for 'Rush – Play Skill Games' and tap on the get icon to download it. Hike is working on brining 'Rush' for its Android users as well.
Rush will also have a Pro membership wherein members will be able to play games without any commission-fee along with a 'Pro' badge against their profile section. The same can be bought for purchase from the add money screen only. Pro membership is offered as a complimentary package along with certain selected deposits as part of Hike's introductory offer. The Pro membership will offer 1 month of subscription from the start date which can be renewed when it expires and one can continue playing rake-free on the 'Rush' app.