NetPlus Broadband registers for PM-WANI as PDO Aggregator
NetPlus Broadband now has authorization to act as a pan-India PDO Aggregator along with pan-India ISP license.
Estimated reading time: 2 minutes, 37 seconds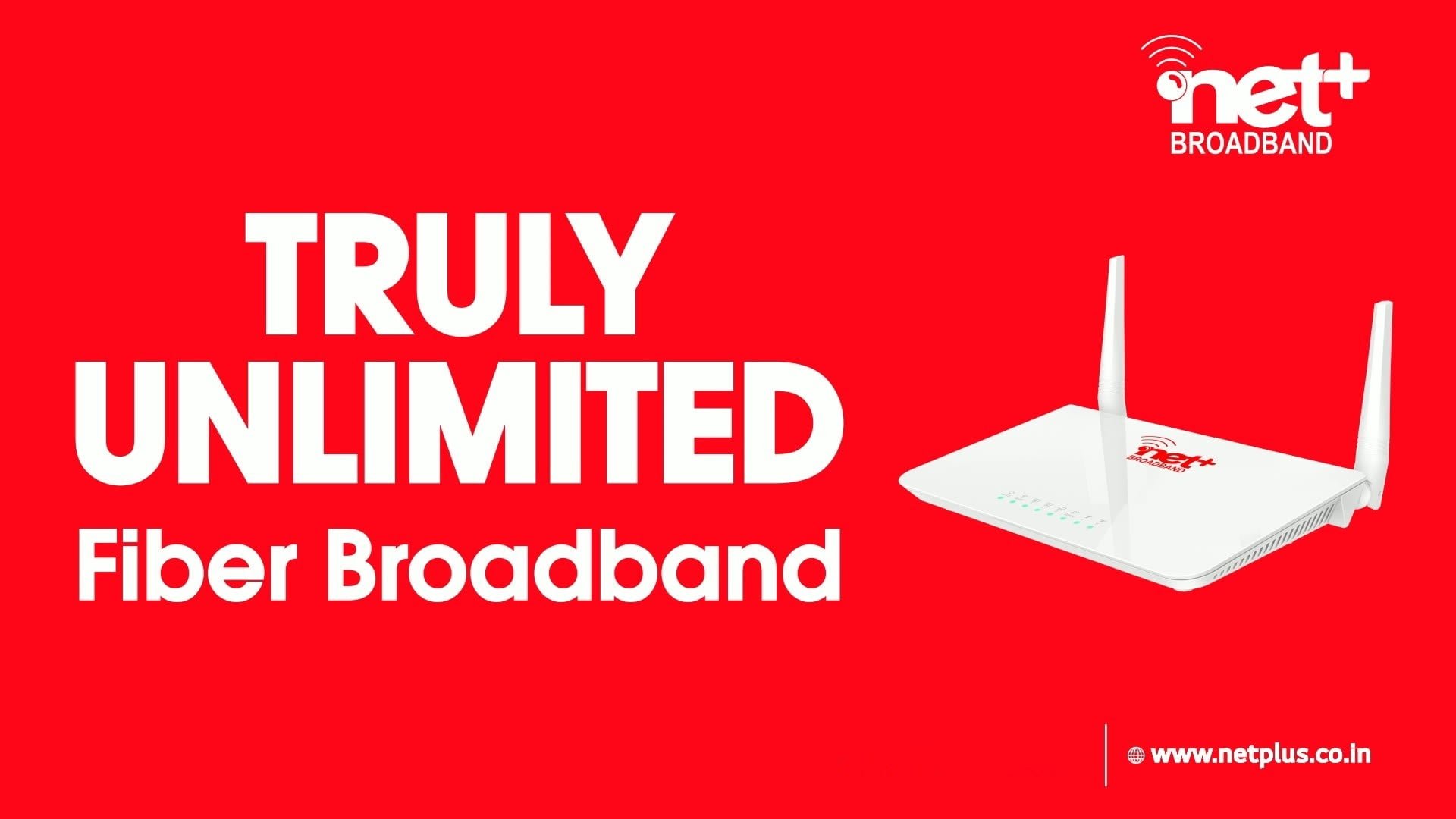 Punjab headquartered Multi System Operator (MSO) Fastway Transmissions owned Internet Service Provider (ISP) has recently registered for PM-WANI as a PDO Aggregator. The company as a PDO Aggregator will have the ability to provide aggregation services including authorization and accounting to PDOs thereby facilitating PDOs in providing services to the end consumer.
NetPlus Broadband notably has just signed up as a PDO Aggregator and not as an App Provider. The registration as a PDO Aggregator will allow NetPlus Broadband to operate on a pan-India basis as a PDO Aggregator. The company can offer broadband services over WANI compliant Wi-Fi Access Points.
The registration notably comes just shortly after NetPlus Broadband bagged a pan-India ISP-A license authorization from DoT that will allow it to operate as an internet service provider on a pan-India basis.
Public Data Officer (PDO) under PM-WANI can establish, maintain, and operate PM-WANI compliant Wi-Fi Access Points and provide last-mile connectivity by procuring internet bandwidth from telecom service providers or internet service providers.
As of date, 71 companies have registered as PDOA while 37 companies have registered as App Providers with DoT. The Central Registry for PM-WANI has certified 46 PDO Aggregator and 25 App Provider with 44332 Access Points already deployed across the country.
PDO Aggregators
Company Name
Microsense Networks Private Limited
Janya Info Solutions India Pvt Ltd
XIFI SMART NETWORKS PRIVATE LIMITED
Omnia One Internet Private Limited
Indio Networks Private Limited
CSC WI-FI CHOUPAL SERVICES INDIA PVT LTD
TESS AND TERA TECHNO SOLUTIONS PRIVATE LIMITED
SANKAT MOCHAN BALA JI FOUNDATION
MICRONET GIGAFIBER PRIVATE LIMITED
4.5G ISP Private Limited
NET SATHI NETWORKS PRIVATE LIMITED (OPC)
Chhatarpur Construction Private Limited
Bangalore Broadband Network Pvt Ltd
SHINE COMMUNICATIONS PRIVATE LIMITED
RCV INNOVATIONS Private Limited
PEAK AIR PVT LTD
Remote Engineers Managed IT Services Private Limited
RAILTEL CORPORATION OF INDIA LIMTED
YOUNG NETWORKS INDIA PRIVATE LIMITED
DIGIGAON JOB FACTORY FOUNDATION
VIDEOMEET PRIVATE LIMITED
ODANTAPURI EDUCATION PRIVATE LIMITED
BLUETOWN (INDIA) PRIVATE LIMITED
KARAN INFRA AND TRANSPORT PRIVATE LIMITED
Neotic Global Business Tech Private Limited
NIVEOSYS TECHNOLOGIES PRIVATE LIMITED
CredenTek Software and Consultancy Pvt Ltd
Wifidabba India Private Limited
SOIGNER TECHNOLOGY PRIVATE LIMITED
SAAM CORPADVISORS PRIVATE LIMITED
BHEEMAVARAM BROADBAND SERVICES PRIVATE LIMITED
KALCHURI CONSULTANCY SERVICES PVT LTD
INVENTUM TECHNOLOGIES PRIVATE LIMITED
MAGNUSS BROADBAND SERVICE PVT LTD
LOYAL TELESYSTEMS PRIVATE LIMITED
NETZY INTERNET SERVICES PRIVATE LIMITED
NETPLUS BROADBAND SERVICES PRIVATE LIMITED
DDC BROADBAND PRIVATE LIMITED
SUSTAINABLE OUTREACH AND UNIVERSAL LEADERSHIP LIMITED
HEED COMMUNICATIONS PRIVATE LIMITED
Omnia Information Private Limited
NORTH EAST DATAA NETWORK PRIVATE LIMITED
KAPPA e-VENTURES PRIVATE LIMITED
QuadGen Wireless Solutions Pvt Ltd
UNBORN NETWORKS PRIVATE LIMITED
XIFI NETWORKS JANWANI PRIVATE LIMITED
App Providers
Company Name
VIDEOMEET PRIVATE LIMITED
Janya Info Solutions India Pvt Ltd
XIFI SMART NETWORKS PRIVATE LIMITED
Microsense Networks Private Limited
4.5G ISP Private Limited
CSC WI-FI CHOUPAL SERVICES INDIA PRIVATE LIMITED
Bangalore Broadband Network Pvt Ltd
Indio Networks Private Limited
Mylinq Solutions Private Limited
ALYSSUM GLOBAL SERVICES PRIVATE LIMITED
ODANTAPURI EDUCATION PRIVATE LIMITED
SANKAT MOCHAN BALA JI FOUNDATION
KARAN INFRA AND TRANSPORT PRIVATE LIMITED
NIVEOSYS TECHNOLOGIES PRIVATE LIMITED
CredenTek Software and Consultancy Pvt Ltd
SOIGNER TECHNOLOGY PRIVATE LIMITED
INVENTUM TECHNOLOGIES PRIVATE LIMITED
BHEEMAVARAM BROADBAND SERVICES PRIVATE LIMITED
SPIKTEL TECHNOLOGIES PRIVATE LIMITED
ARJUN BROADBAND PRIVATE LIMITED
Integra Micro Systems Private Limited
SUSTAINABLE OUTREACH AND UNIVERSAL LEADERSHIP LIMITED
ANTWORKS FINANCIAL BUDDY TECHNOLOGIES PVT LTD
XIFI NETWORKS JANWANI PRIVATE LIMITED
MatreComm Technologies Private Limited
Access Points Deployed
| | |
| --- | --- |
| State | Total Access Points |
| Andaman & Nicobar | 1 |
| Andhra Pradesh | 1486 |
| Assam | 152 |
| Bihar | 1285 |
| Chandigarh | 223 |
| Chhattisgarh | 1483 |
| Delhi | 5823 |
| Goa | 148 |
| Gujarat | 1779 |
| Himachal Pradesh | 109 |
| Haryana | 1596 |
| Jharkhand | 490 |
| Jammu & Kashmir | 89 |
| Karnataka | 6643 |
| Kerala | 1171 |
| Maharashtra | 4717 |
| Meghalaya | 1 |
| Manipur | 1 |
| Madhya Pradesh | 1883 |
| Nagaland | 14 |
| Odisha | 950 |
| Punjab | 3141 |
| Puducherry | 8 |
| Rajasthan | 1242 |
| Sikkim | 1 |
| Telangana | 1140 |
| Tamil Nadu | 2856 |
| Tripura | 251 |
| Uttarakhand | 508 |
| Uttar Pradesh | 3904 |
| West Bengal | 1237 |