YouTube to revamp Video Quality Controls for its Android app
The new options might be easier for non-tech savvy users, but adds extra steps for those used to the previous way of things.
Estimated reading time: 2 minutes, 10 seconds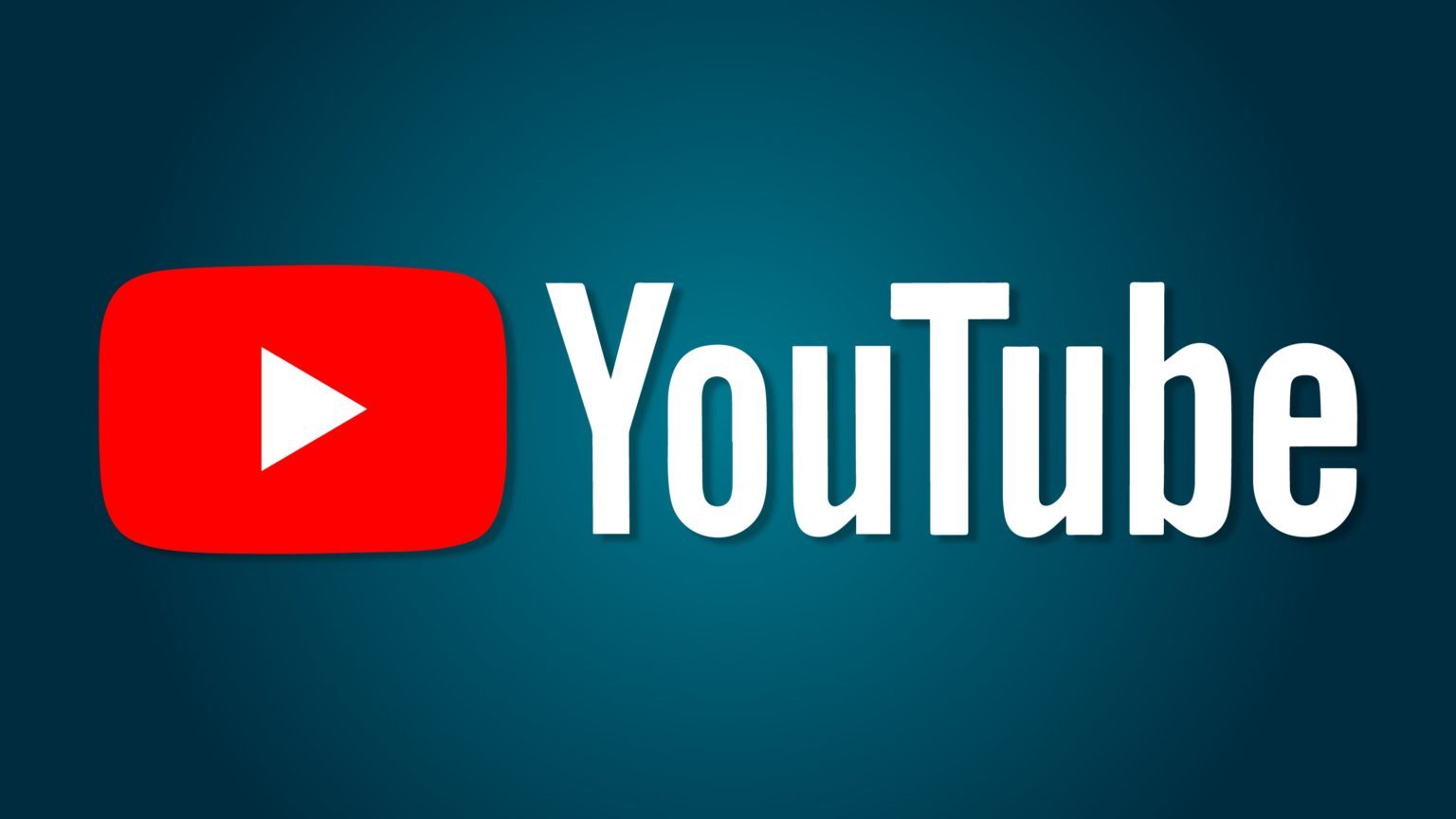 YouTube will soon start rolling out a revamped set of Video Quality Controls for the YouTube Android app. While YouTube believes these are simplified set of controls, not everyone is going to like them.
As of writing this article, users have an option to manually select the streaming quality of the video – starting from 144p going all the way to 2160p – or choose Auto so that YouTube automatically selects the streaming quality for you based on your internet's connection strength. First reported by Android Police, YouTube is changing the way you can set Video Quality for videos. This appears to be rolling out only to some people right now, as none of the authors at OnlyTech were able to get these options, while an OnlyTech Community forum member ReshinRZX was able to see them.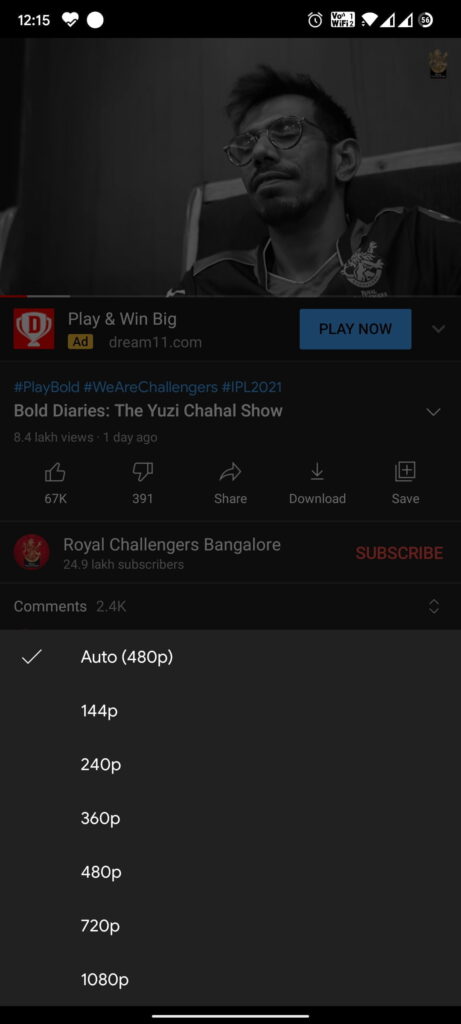 The newer controls offer four options: Auto, Higher Picture Quality, Data Saver and Advanced – tuning them in line with the settings provided by major OTT platforms. Despite not being straightforward with the quality of each control, it should be fairly obvious that the Data Saver option will most likely play videos in the lowest quality available – 144p or 240p depending upon the video, which is great for rural mobile users still relying on 3G internet. The Higher Picture Quality option should play content at 720p and above, and there is also an Advanced option where you can select a specific Video Quality like you could do earlier. While this might be intuitive for people who aren't tech savvy and don't understand the difference between each quality option, this is counter-productive for those who were used to the old way of selecting quality for years.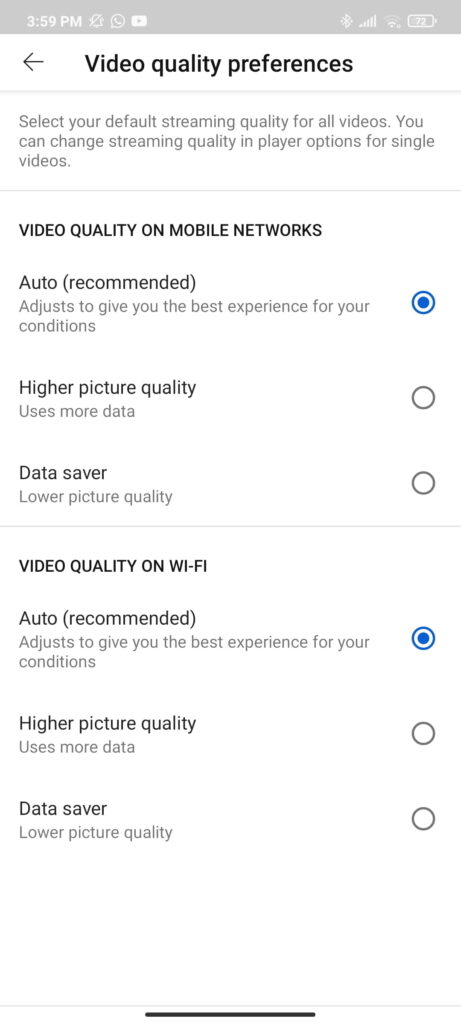 Clicking on Settings > Video Quality Preferences takes you to a screen where you can choose default video quality preference for when the connection is from Mobile Data And when it is from Wi-Fi. You won't get an option to select the Advanced option on this screen – you can't choose to play all videos at a specific resolution by default – but you can choose any one from the three new settings. This is something that the community has been asking YouTube to provide an option for years, and now YouTube appears to have heard the requests and has finally provided this option.
The new streaming controls will be widely available soon on the Android app, and since it has made way to Android, it will most likely make its way to the iOS app as well.