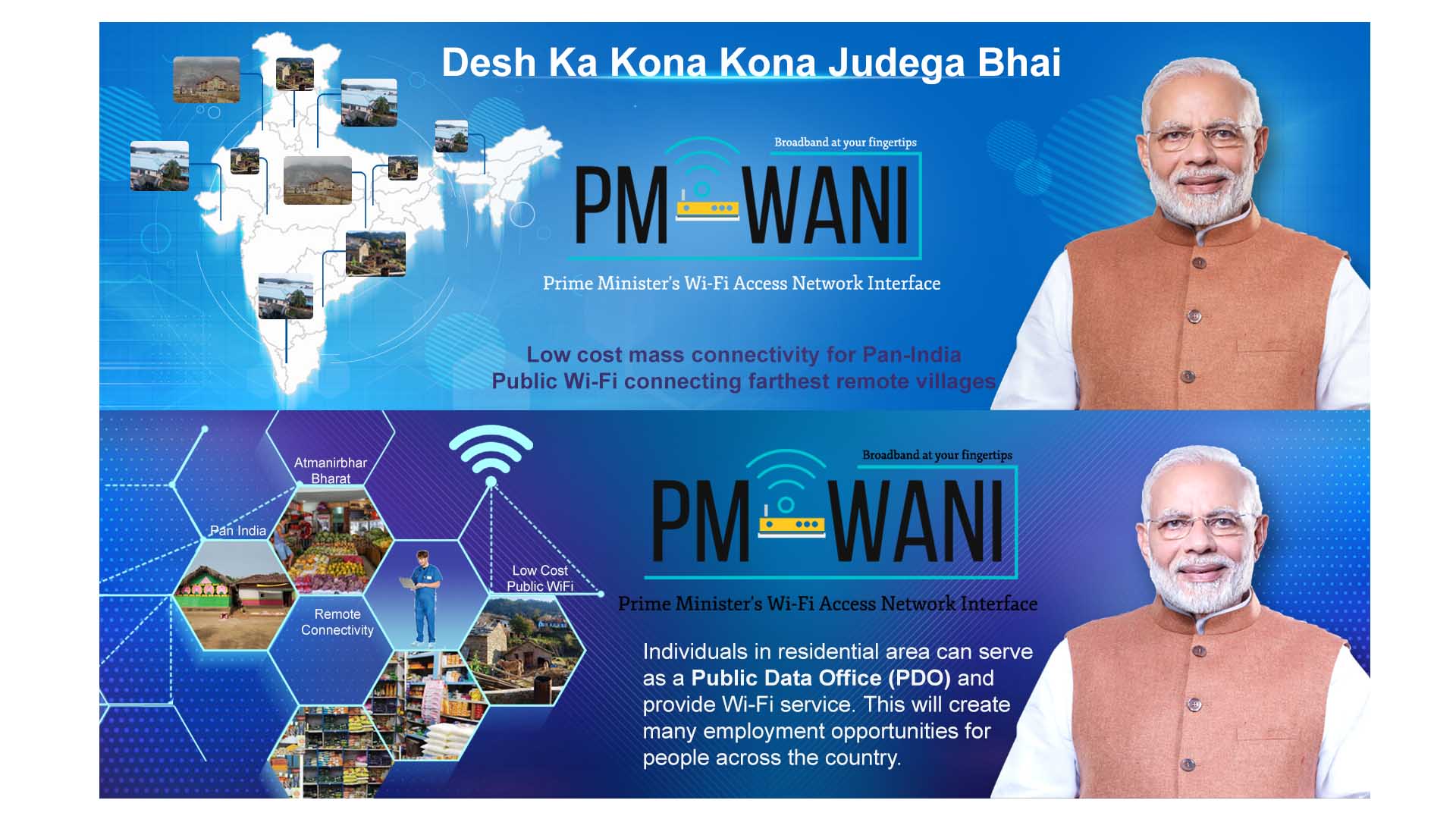 The Department of Telecommunications (DoT) today issued directions to Unified Licensees with Access Services and Internet Service Authorizations, UL (VNO) Licensees with Access Services, Internet Service, and Access Service Category 'B' Authorization, and UAS licenses to make necessary arrangements for providing internet bandwidth to the Public Data Office (PDO) as per PM-WANI guidelines.
DoT had issued "Wi-Fi Access Network Interface" (WANI) and Framework & Guidelines for Registration on 11th December 2020 followed by the opening up of registration for PM-WANI through the SARAL SANCHAR portal from the first week of January 2021. The Public Wi-Fi Access Network Interface known as PM-WANI allows PDOs to connect its Wi-Fi Access Point with Internet through networks of licensed Service Providers.
PDOs under the PM-WANI framework can have commercial agreement with licensed Telecom Service Providers (TSPs) or Internet Service Providers (ISPs) for internet connectivity. DoT's instructions to TSPs and ISPs will help the PDOs in ease of access to make necessary agreements for procuring internet bandwidth.
HFCL Limited's WiFi brand IO recently tied-up with VVDN Technologies along with i2ei for setting up a model PM-WANI village in Baslambi, Haryana. The model village will offer high-speed Wi-Fi to all residents of the poorly connected village Baslambi.