BSNL offering 4% upfront discount on recharging other BSNL prepaid numbers
Promotional offer of 4% upfront discount to users of MyBSNL app for recharging BSNL prepaid mobile of other subscriber under GSM Prepaid Mobile services.
Estimated reading time: 0 minutes, 57 seconds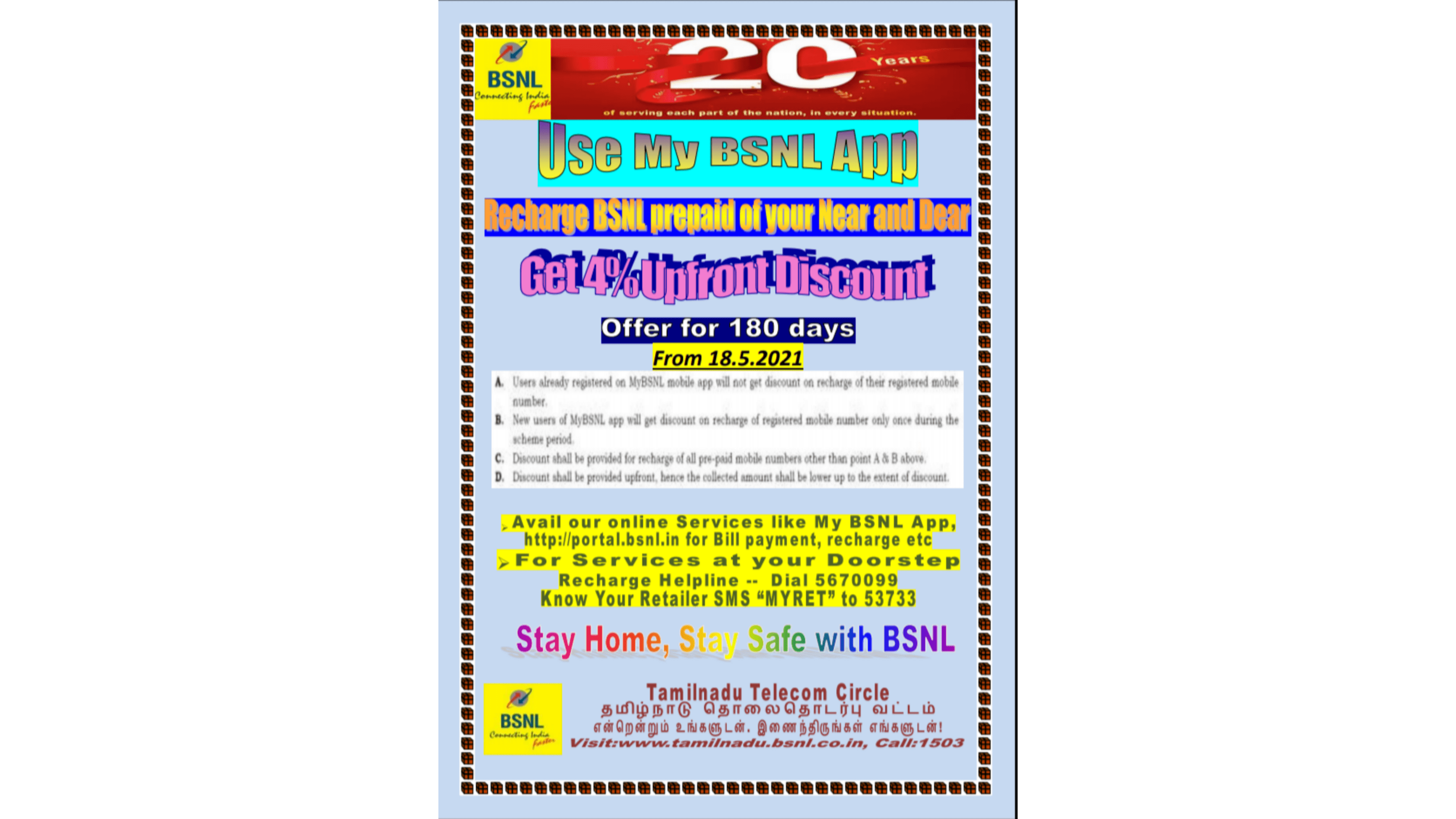 State-owned Bharat Sanchar Nigam Limited (BSNL) last week rolled out a new promotional offer wherein the company will offer 4% upfront discount for those using the MyBSNL app to recharge BSNL prepaid numbers of your dearest and nearby people. The promotional offer has been rolled out from 18th May 2021 and will run for a period of 180 days.
According to a BSNL Tamil Nadu circular, the discount however won't be available to users already registered on MyBSNL mobile app on recharge of their registered mobile numbers. The discount is extended to new MyBSNL app users on recharge of registered mobile number only once during the scheme period.
A discount will be provided for recharge of all pre-paid mobile numbers. The discount provided will be provided upfront with the collected amount lower up to the extent of the discount.
BSNL last week also announced that it would offer free validity extension and 100 minutes of calling benefit to its customers. BSNL has also launched a new promotional offer wherein the company is offering extra validity on PV-2399. The plan voucher starting 23rd May 2021 will offer 455 days tariff validity for 90 days ending on 20th August 2021.