BSNL offers 4% discount on recharging other BSNL numbers till 31st May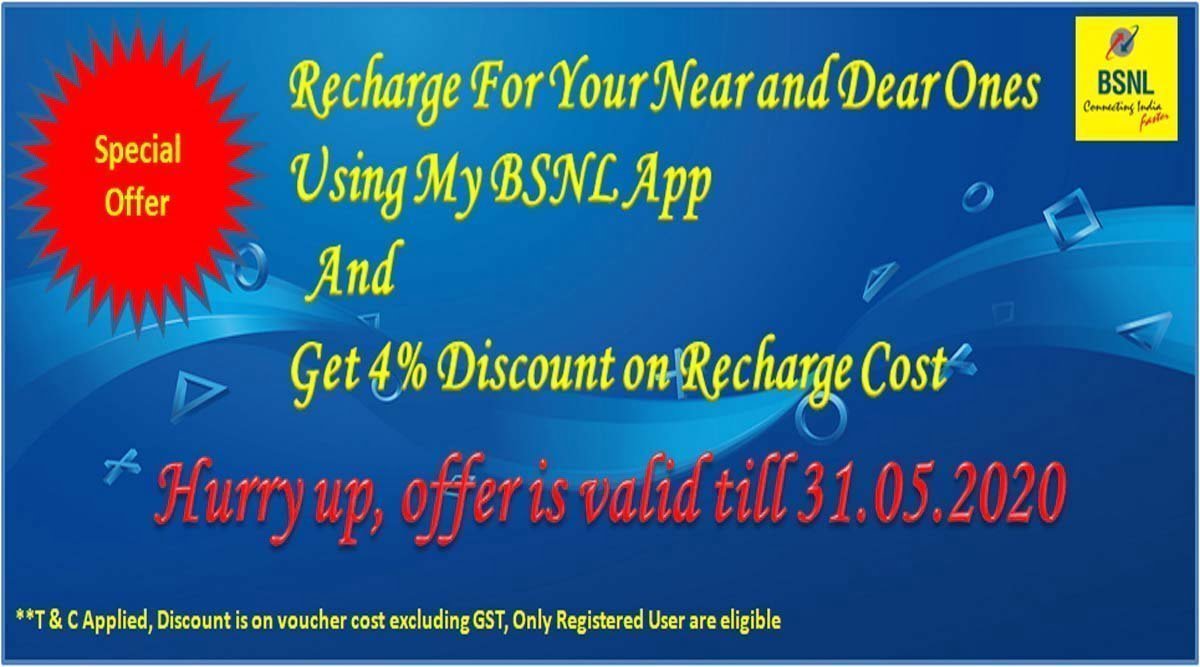 State-owned telecom service provider Bharat Sanchar Nigam Limited (BSNL) has followed in the footsteps of Airtel, Reliance Jio, and Vodafone Idea to offer its customers discount on recharging other BSNL numbers during the lockdown.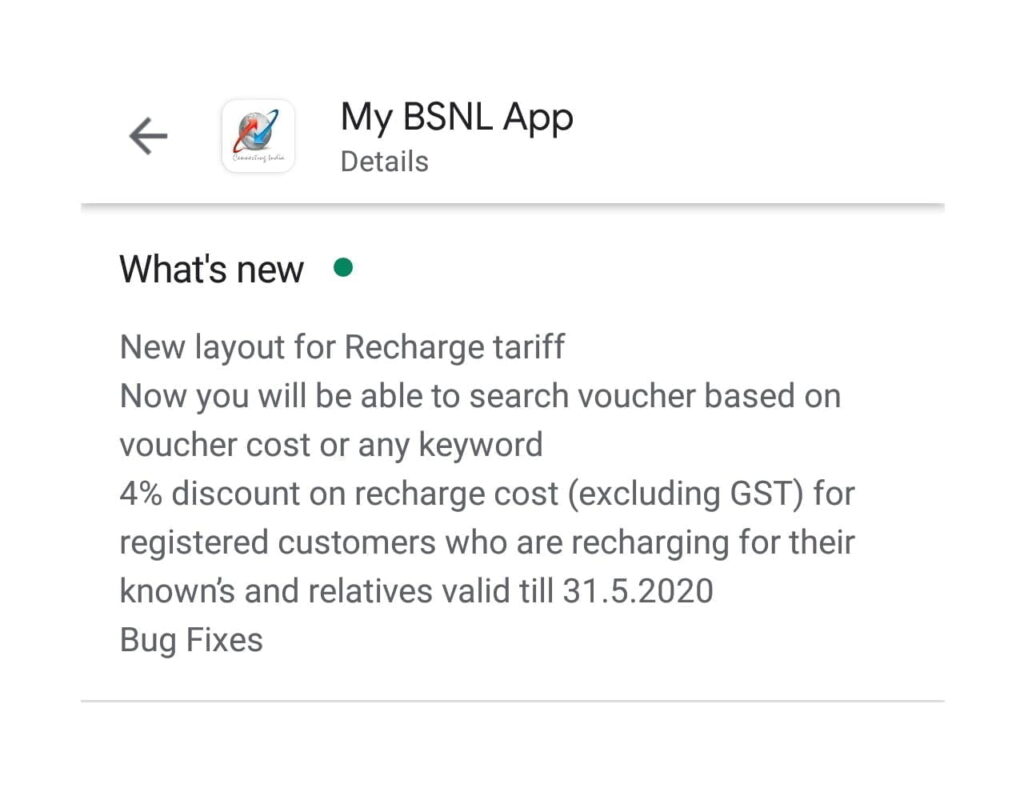 According to a new update pushed to the MyBSNL app on Friday, BSNL is now offering a 4% discount on the recharge cost (excluding GST) for registered customers who are recharging for their known ones and relatives. The discount offer is valid till 31st May.
While BSNL had earlier announced the launch of its 'Apno ki madad se recharge' initiative, it had made no indication regarding the cashback. The new update to the MyBSNL app has revealed the 4% discount offer.
BSNL has also rolled out more updates to its app. The 'What's New' listing states that the app now has a new layout for recharge tariff with users now able to search voucher based on the voucher cost or any keyword.
BSNL has on 27th April started promoting the 4% discount via its customer website and social media handles. BSNL Chattisgarh tweeted the offer followed by BSNL Portal getting updated with a promotional banner and terms and conditions of the offer.
A notification put up on BSNL's portal says that it is currently unable to distribute the latest version of MyBSNL app as it is taking longer time for approval.
BSNL stated, "Dear Customer, Due to COVID-19 Pandemic, we are unable to distribute latest version of app to you using Google Play Store as it is taking longer time for approve. Please download the Latest Version of My BSNL App using the below link."
The latest version of the MyBSNL app will facilitate with 4% discount on recharge for doing recharge for other people who are not registered on the app.
BSNL notes that the 4% discount will only be given if and when the recharge is done for any number that is not registered with the app. It also further stated that those who have registered after 24th April and recharge their registered number would only get discount for the first time.
The discount will be upfront, with the discount being credited at the time of payment itself. In short, it means you will be paying 4% less to the voucher cost bar GST.
Editor Note: The article has been updated to include the new updates that have come from BSNL's website