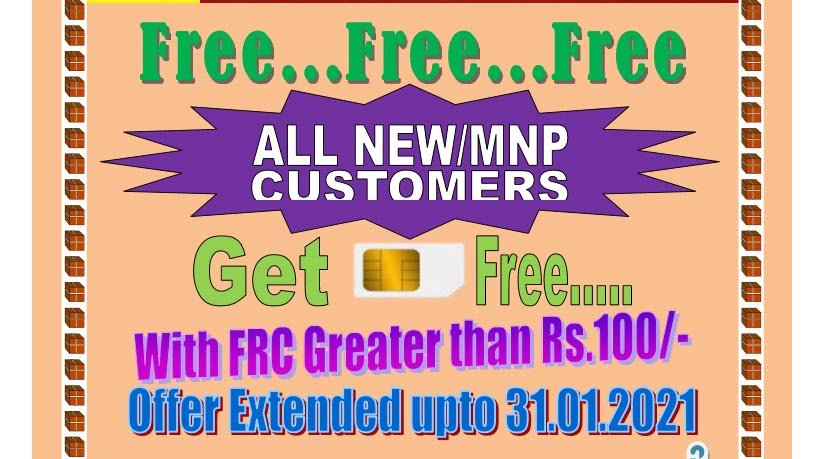 State-owned telecom service provider Bharat Sanchar Nigam Limited (BSNL) has today announced the extension of its 'BSNL Family – Free SIM offer'. The company's Tamil Nadu circle website has been updated with a circular informing the extension of the offer.
According to the BSNL Tamil Nadu circular, the offer will be now available to new BSNL customers until 31st January, 2021. As part of the offer, all new BSNL customers who join BSNL by buying a new connection or porting their existing SIM to BSNL can get a Free SIM provided the First Recharge Coupon (FRC) is more than Rs 100.
The offer was initially brought on 14th November 2020 which was supposed to run until 28th November 2020. The company however brought back the offer earlier this month on 17th December 2020 which was supposed to run until 1st January 2021. BSNL has now opted for an extension of the offer for another 30 days as it looks to attract new subscribers to its network.
In other news, BSNL has hiked the price of PV 186 and STV 199 by Rs 13 and Rs 2 respectively which will be in place by New Year. BSNL has rationalized both the prepaid plans to revise the MRP.