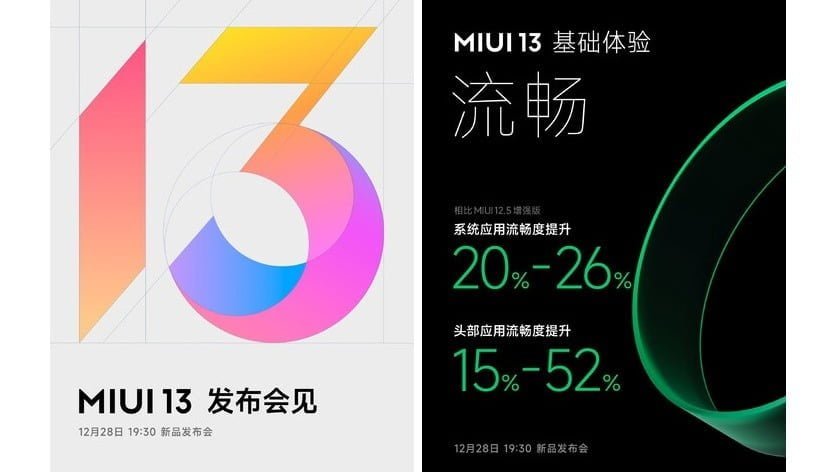 MIUI 13 the latest iteration of the OS powering Mi and Redmi smartphones will be officially launched by Xiaomi on Tuesday, December 28, at 5 PM IST. The Android overlay has long been rumoured to be released on that day as it coincides with a major product launch event for the popular Chinese OEM. For instance, the upcoming Xiaomi 12 range is expected to operate on MIUI 13 out of the box.
Ad banners for MIUI 13 have made the promise of improved app efficiency over MIUI 12.5 Enhanced Edition. The basic MIUI 13 experience should result in many users enjoying 20% to 26% greater app "fluency" for important system applications, while third-party apps will work with 15% to an impressive 52% greater speed than those measured working on MIUI 12.5-based smartphones.
Xiaomi tends to bring in key performance, RAM management, and battery life improvements with each iteration of its MIUI skin, especially for the China ROM variants of its many smartphones. MIUI 13, which is for select devices running on Android 11 or 12, offers new widgets, tweaked icons, and an updated app vault.