Samsung launches C-Band network solutions portfolio
New portfolio provides operators with a wide range of mid-band solutions to expand 5G service and enrich customer experiences, including C-Band Massive MIMO radio, now in market.
Estimated reading time: 2 minutes, 10 seconds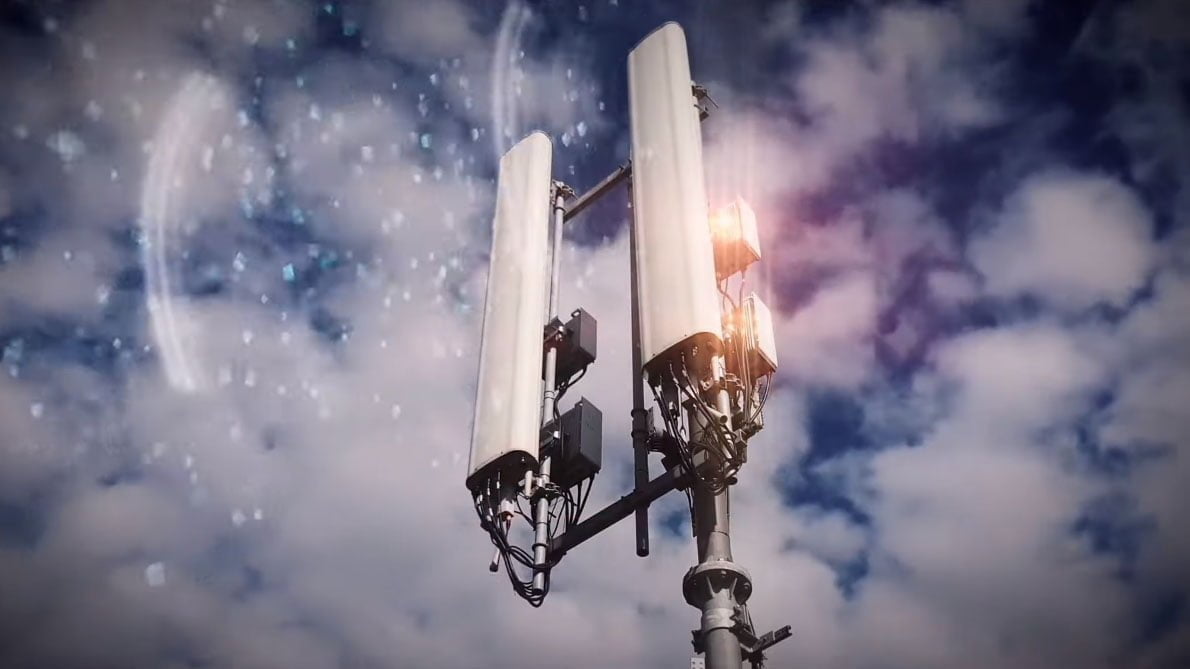 Samsung yesterday launched its complete C-Band network solutions portfolio developed to help U.S operators deliver advanced 5G service in the Mid-Band spectrum. The complete line-up will help operators in delivering high performance and efficiently expand the coverage of their networks while providing enhanced 5G experiences to uses in both outdoor and indoor environments.
C-Band spectrum refers to the frequencies ranging from 3.7 GHz to 4.2 GHz that plays a critical role in the operators providing 5G service with high performance, advanced features, and wide coverage for the users.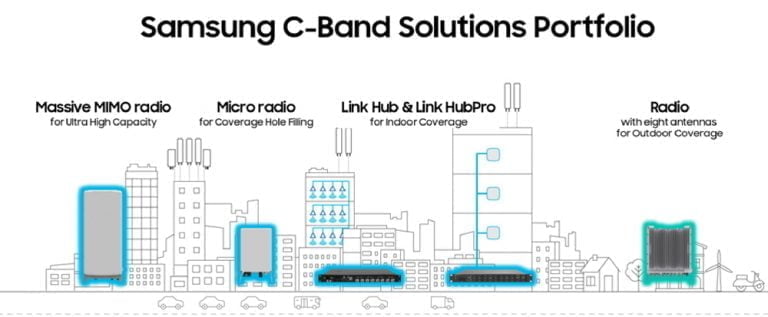 "Samsung's new C-Band portfolio includes the latest advanced radios, such as Massive MIMO radio, indoor solutions," said Samsung in a statement.
Samsung's Massive MIMO radio supports latest radio technologies including tripling of bandwidth capacity and doubling the output power compared to prior generations along with the radio enabling flexible installation for operators deploying 5G.
Samsung's Outdoor Radio is compact and lightweight with eight antennas that can operate in bi-sector or tri-sector modes introduced as its new 8T8R radio. The new radio is best suited for rural deployments brining greater flexibility in deployment for operators.
Samsung's Micro Radio addresses various C-Band deployment environments designed for dense urban environments with easy installations such as on light poles in cities offering operators the ability to fill coverage holes and gain broader 5G coverage with more efficiency.
Samsung's Indoor 5G solutions includes a complete range of 5G indoor solutions that includes Link HubPro and Link Hub.
"Samsung's Link HubPro is an active antenna solution with indoor radios and hub, supporting scalable indoor deployment, while Samsung's Link Hub is for places with an existing Distributed Antenna Systems (DAS), providing coverage in public venues (i.e. offices, stadiums and shopping centers). It uses legacy passive antenna systems for fast, easy 5G upgrades," said Samsung in a statement.
Samsung is also introducing two new C-Band network deployment and management solutions namely Earth Station Protection Solution and Time Division Duplex (TDD) Interference Manager. The former enhances C-Band networks by preventing interference between a base station and a satellite earth station whereas the latter acts as a central coordinator managing remote interference between cells in TDD networks enhancing the performance.
"Samsung is proud to help operators deploy 5G networks in the C-Band spectrum with our expansive portfolio of solutions," said Junehee Lee, Executive Vice President and Head of R&D, Networks Business at Samsung Electronics. "C-Band spectrum is foundational for delivering 5G networks with high performance and wide coverage. Our complete C-Band solutions portfolio offers U.S. operators greater flexibility in 5G deployments, which will help drive new business models and opportunities."