We played PUBG: New State for 10 days. Here is a review of the next-gen Battle Royale experience
New State introduces an array of futuristic gameplay elements but is it futuristic enough?
Estimated reading time: 6 minutes, 55 seconds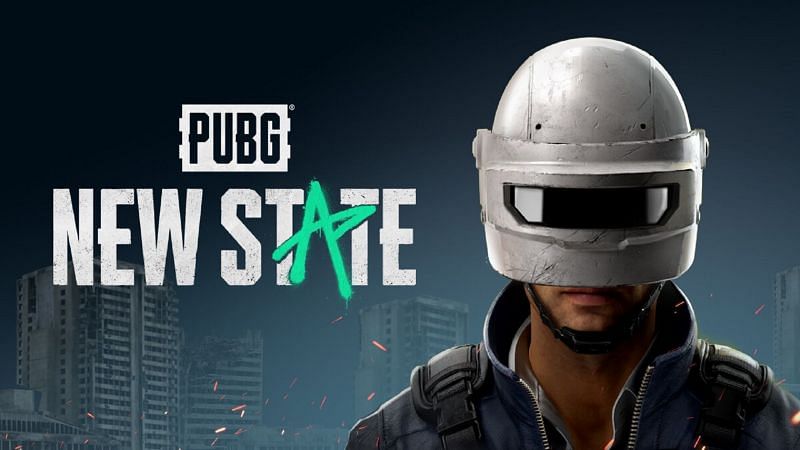 Announced back in February 2021, PUBG: New State officially launched this Thursday — for both Android, iOS and iPadOS devices in more than 200 countries including India. While the official launch was set for 9:30am on November 11th, it had to be postponed by two hours due to a server failure.
Initial Setup
Since this was a brand new game, there is no process for any data migration from previous apps like in the case of Battlegrounds Mobile India. At first launch the game would download some resources which has size of 232MB. Once that was done, we were redirected to the login screen where we could login either using Facebook, Google or using any other email.
After the login, you will then be asked to accept the Privacy Policy. Then we were prompted to select the Server where we would play the game. When I launched the game in the morning, I could see MENA, Asia, Europe and South Asia server options. However by afternoon, MENA and Europe options disappeared, and I could only select between the other two. I selected South Asia and proceeded.
We then had to setup the initial player profile. Here we first had to enter our nickname, and once that was done, we had to customize the player. In this screen we could select the player gender, Face type, skin color and the Hair style and color. PUBG: New State then asks you whether you are a novice, intermediate or expert in battle royale games. We can also customize the controls we want while playing – two fingers, three fingers and four fingers. Four finger mode is something that mostly professional players use while two and three finger modes are usually used by casual players.
Once we were redirected to the Main Menu, we were asked to confirm whether we are above the age of 18 or not, very similar to the options provided by Battlegrounds Mobile India. After that, we were redirected to the Mail page where we could receive the Pre-registration rewards. Unfortunately, we were always getting a server error when trying to claim the rewards. We continued to see this error for another day after the game's release after which this was fixed by Krafton.
The game has three types of currencies whose balance can be found at the top side of the screen – Battle Points and NC are similar to BP and UC found on Battlegrounds Mobile India, along with Chicken Medal which seems to be modelled along the similar concept found on PUBG: Battlegrounds game on PC. Chicken Medals can be availed through NC, Crates, in-app purchases and by completing achievements, BP can be earned by playing the game and NC can only be bought using in-app purchases.
Battle Royale Gameplay
In the menu I clicked the Maps button where it showed the maps I could play on this game. At this moment, we can see two Battle Royale Maps in Troi and Erangel 2051. Erangel 2051 is a small variation of the default Erangel map found in BGMI with not many changes. In the Battle Royale mode, we can either play Solo or in a squad of 4. Unfortunately, there is no option to play in Duo mode like we can on PUBG Mobile.
When I started the Battle Royale game, the usual lobby of players looks the same with everyone fighting among themselves. You can also switch between your outfits in the Lobby using the portable closet, something similar to BGMI. The plane graphics look slightly better and modern. Moreover, as the plane enters the map, we can see that the names of all the cities are etched and tracked live with the map, something similar to Call of Duty Mobile.
We now have trams running around in the Battle Royale maps which works similar to the way trains worked in the BGMI's Tesla Event gameplay. These trains move along the map and can also be used as shelter against enemies. We also have futuristic cars and bikes in the game with each vehicle now having autopilot mode. Weapons from BGMI find its way into the new game, along with a few new additions, one of them being the 7.62mm DSR-I bolt-action sniper rifle. Weapon firing feels familiar compared to BGMI, except that hip-fire will now fire with shoulder support rather than firing freely. We now have Deployable Shields in this game, something which can also be found on other Battle Royale titles like Free Fire and Call of Duty.
We now have a Drone Store, which can be used to order items needed as necessary and get them delivered through a drone. You will need Drone Credits to order anything from this store which can be obtained within a game session throughout various cities in the map. One scenario where this would be helpful is if you run out of medical supplies after an engaging fight. You can then use the Drone Store to deliver medical supplies to you before proceeding. Surprisingly, you can also buy red and green flare guns from the store. The red flare gun used to be a rare item on certain BGMI maps which will now be openly available through the Store, and the green flare gun will allow you to respawn a dead team member. Both the flare guns cost typically higher than rest of the store items. Once you finish a map, you get to see a timeline of all events you did on the map, again similar to Call Of Duty Mobile.
The gameplay UI is a lot cleaner in comparison to PUBGM/BGMI and feels similar to the PUBG: Battlegrounds game on PC. However I must point out that the default buttons for Scope, Fire are similar positions like BGMI but smaller in size. This caused a lot of issues when I played the game for the first time, post which I went to the UI customization screen and changed the layout similar to what I have on BGMI.
Multiplayer Gameplay
We also have one 4v4 TDM map called Station, which is currently marked as Beta version. This map is a futuristic railway station with stationary trains on the left and right side of the maps and containers scattered across the rest of the map. At the top of the map, we also see support beams that connect the left and the right edges of the map as well as display boards which show some random train timings. Unfortunately these things at the top have proven to be a sore point if you are trying to throw a frag grenade towards the enemy side because more often than not, my grenades have ended up hitting the display board and rebounding back to the friendly side.
While playing the game in either Battle Royale or Multiplayer mode, I found out that the game is not running on 90 FPS. When I checked the graphic settings, there was no change to the options seen on BGMI with options to select a frame rate among Low, Medium, High, Very High, Ultra, Max and Extreme, with the Extreme option not available yet and graphic quality among Lite, Medium, High and Ultra setting with Extreme setting greyed out here as well. Unfortunately there was no option to select 90 FPS here. Even while playing the game, the frame rate did not seem to be 60 FPS. BGMI and Call of Duty Mobile play 60 FPS fine on my mobile and there is a notable difference between New State and the other 2 games.
Conclusion
The main theme of the new game is to show off the futuristic view of the popular Battle Royale game. While the new game is a big improvement over PUBG Mobile, majority of the new elements are simply a copy from what can be seen on other mobile Battle Royale games like Call of Duty and Free Fire. Moreover, we do not see various modern attachments that were shown in the reveal trailer – like the blue tinted Holographic scope as well as shapes tinted with blue on bike tires as well as firing weapons in cars and nuclear bomb drops in maps. This could have been a better game with all those elements available, otherwise this feels like a rehashed PUBG Mobile.