Hike revises HikeStar 3 month subscription cost
Posted in: Mobile Apps News
Estimated reading time: 1 minute, 6 seconds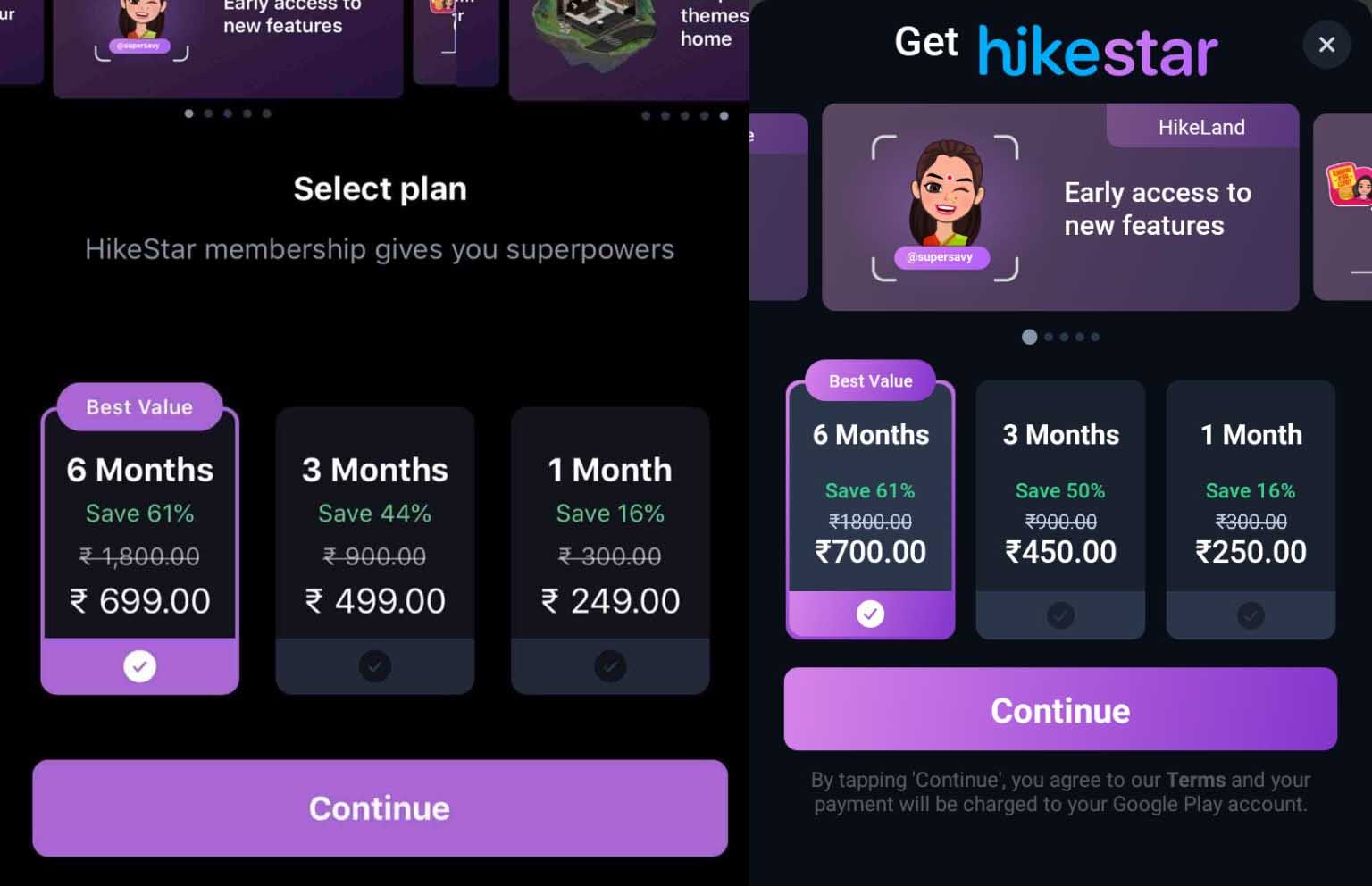 Instant messaging and VoIP app Hike Messenger has revised the subscription cost of its three-month plan for HikeStar membership recently. The premium subscription-based service was rolled out earlier in July in a bid to monetize Hike's new Hikeland offering.
HikeStar's 3 months subscription which was earlier priced at Rs 499 has now been revised to Rs 450 with a Rs 49 price cut. Hike has made a minor change to its monthly and semi-annual plans with both of them getting a Rs 1 price hike to round it off. The quarterly plan offers you a discount of 50% while the semi-annual plan offers you a discount of 61%.
| Plan | Old Price | New Price |
| --- | --- | --- |
| 1 Month | Rs 249 | Rs 250 |
| 3 Month | Rs 499 | Rs 450 |
| 6 Month | Rs 699 | Rs 700 |
HikeStar is a unique VR combination of OTT video streaming and online dating under one umbrella wherein users get to enjoy early access to new features, get premium themes for their virtual home, start conversations with fellow viewers, select the gender of people they want to watch videos with and see people from the choice of their city.
Hikeland allows users to create virtual avatars and watch linear stream of movies and TV shows for free in a small screen personally or through a large screen public ambience.
The service was initially rolled out in July as a test to iOS subscribers which is now available for Android users as well.