Government launches weather forecast app, Mausam for Android and iOS users
Posted in: Mobile Apps News
Estimated reading time: 1 minute, 1 second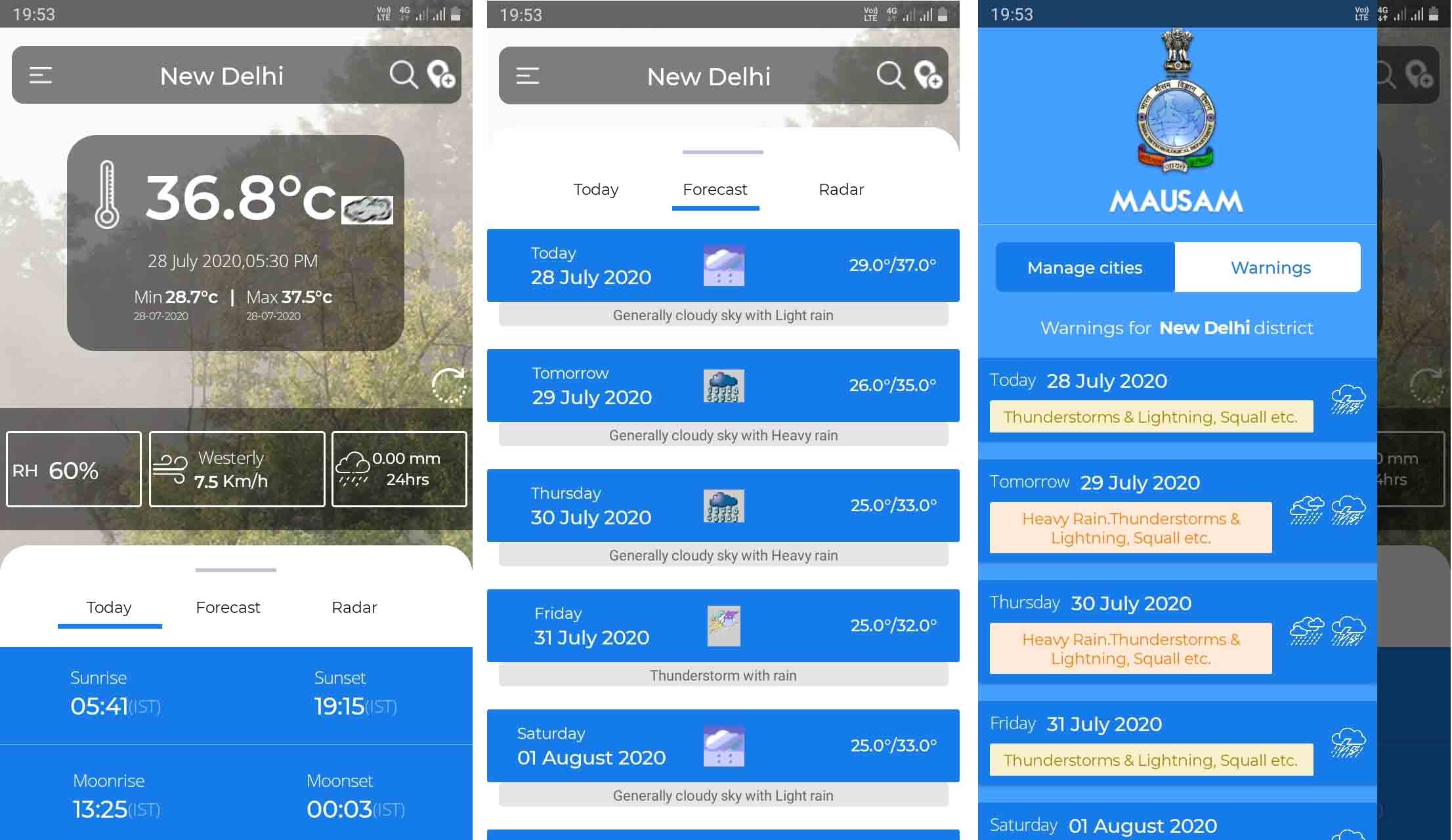 Highlights
Earth Sciences Minister Harsh Vardhan has launched a weather app, called Mausam

The app provides weather forecasts for the next seven days for almost 450 cities in India

Mausam app also includes a Nowcast feature that warns peoples about severe weather conditions
Earth Sciences Minister Harsh Vardhan on Monday has launched a weather app, called Mausam, for Android and iOS users that provides weather forecasts and weather-related warnings in India. The app has been developed jointly by ICRISAT's Digital Agriculture & Youth (DAY) team and Indian Institute of Tropical Meteorology (IITM) under the Monsoon Mission program of MoES.
The Mausam app shows the current temperature, humidity, radar images, wind speed, and direction for 200 cities. It also provides weather forecasts for the next seven days for almost 450 cities in India, and uses can also view the past 24 hours of weather information. The weather information gets updated eight times a day.
Mausam app also includes a Nowcast feature that warns peoples about severe weather conditions by issuing three-hourly warnings for almost 800 stations. The impact of severe weather will also be included in the warning. The app will also issue color-coded alerts red, yellow, orange) twice a day, up to five days for all districts.
Mausam app is available on Google Play Store and Apple App Store. The app is compatible with Android KitKat (4.4) or above, and on iOS, it requires iOS version 11 or later and is compatible with iPhone, iPad, and iPod touch.