FAU-G launches tomorrow. Here's what you need to know about the game.
Initially set to launch at the end of October 2020, the game kept getting delayed due to a variety of factors.
Estimated reading time: 3 minutes, 14 seconds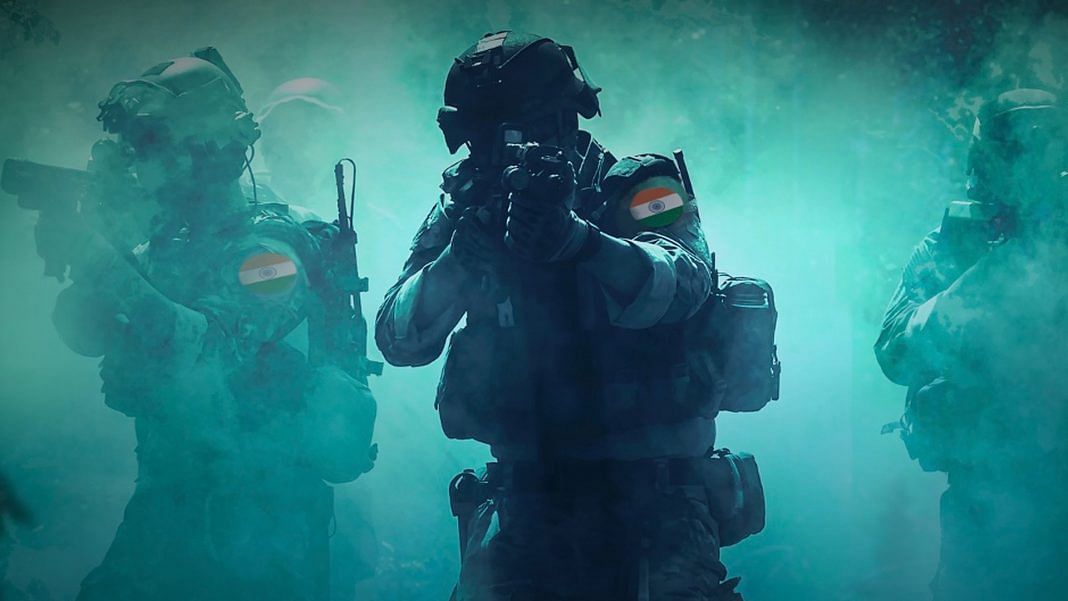 The highly anticipated launch of Fearless and United Guards – better known as FAU-G – is all set to take place tomorrow, on January 26th. Ever since the initial announcement that took place in September 2020, there has been quite a lot of buzz around it, even if we have only seen a couple of trailers without the actual gameplay.
FAU-G created a stir as it was announced two days after the September round of Chinese mobile application ban in India that prevented gamers from playing PUBG Mobile, one of the most popular mobile games at the time.
Initially set to launch at the end of October 2020, the game kept getting delayed due to a variety of factors. The first teaser for the game arrived in October 2020, with pre-registrations on Google Play Store going live in November. Previously it was revealed that the game has crossed 1 million registrations within the first 24 hours. By mid-January, that number went up to 4 million. Now set to launch on Republic Day, it would be the ideal time to launch a game that invokes patriotism.
What is FAU-G
nCore Games co-founder Vishal Gondal had revealed that the first level in FAU-G is based on the Galwan Valley skirmish where the Indian Army engaged with Chinese troops. Then in October, Bollywood actor Akshay Kumar shared a teaser that gave us a glimpse at the brawler mechanics in the game. While the game has been referred to as an Indian alternative to PUBG Mobile, it doesn't feature the ultra-popular battle royale mode as seen in PUBG, at least at launch.
Despite that, a report by IGN India states that FAU-G will have a story mode at launch, with multiplayer and battle royale modes coming down the line in the near future.
Who is developing the game?
FAU-G has been developed by Bengaluru based Indian studio nCore Games. It is an interactive entertainment company that develops its original IPs, as well as takes part in third party development. The company, led by CEO Dayanidhi MG, co-founder and chairman Vishal Gondal, and co-founder and COO Ganesh Hande, primarily develops multi-player games. nCore Games has previously released a game called Tappi that lets you play Bollywood songs by tapping on tiles.
Akshay Kumar helped with the concept of the game, according to Gondal. He had originally announced the game, as mentioned above, and came up with its name. He also serves as the mentor to the development team of this game.
What devices will FAU-G run on?
nCore games has revealed that the pre-registrations for the game are now open for any Android mobile that runs at least Android Oreo (Android 8). What this means is you will be able to run the game, even if you don't have the latest version of Android.
While a report at IGN India states that the game will also be available on iPhone and iPad, we have not seen any information so far which suggests the same.
FAU-G's competitors
Despite PUBG mobile getting banned from the Indian mobile app ecosystem, FAU-G will still have a variety of competitors, each having its own strong suite. There are many games already available on Google Play Store and Apple App Store such as Call of Duty: Mobile, which has both Multiplayer and Battle Royale (BR) mode. Then there's Modern Combat 5: Blackout, which is a first person shooter; followed by Garena Free Fire which has BR mode. Apart from all the mentioned games, there's also BR focused Fortnite – it got banned on both App Store and Play Store – which is available exclusively from Epic Games Store for Android devices.
Whether FAU-G will be successful or not depends on how the game performs, but all we can hope is that FAU-G's launch kickstarts Indian game developers getting on to the limelight with their path-breaking adventures.