Facebook Gaming app arrives on iOS without instant games to meet App Store policy
Posted in: Mobile Apps News
Estimated reading time: 1 minute, 59 seconds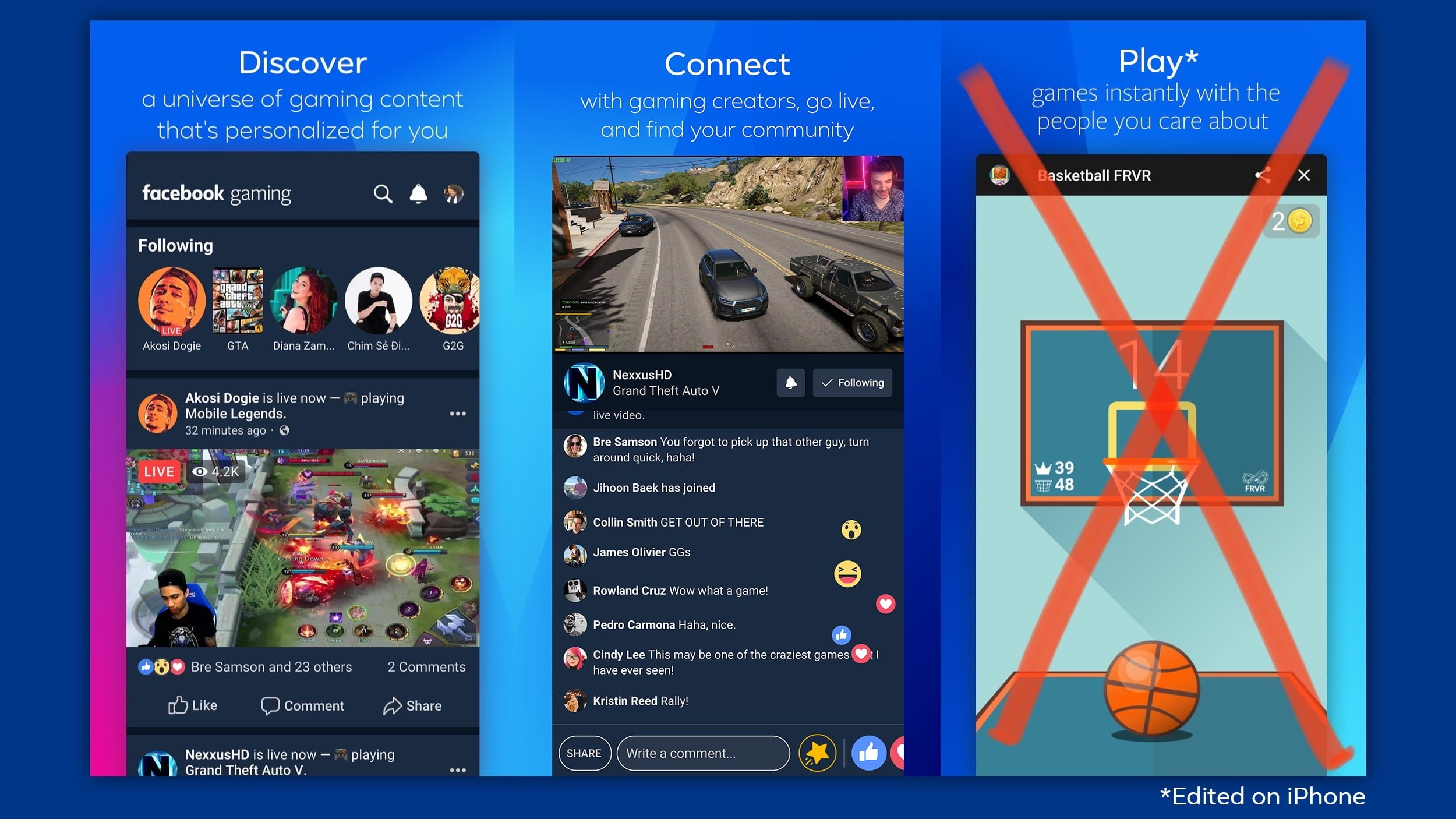 Highlights
Facebook has finally launched the Facebook Gaming app for iOS users

The company had to remove the instant games feature to pass the Apple App Store approval process

Facebook says that the Gaming app was rejected multiple times by Apple in recent months
Facebook Gaming app, a platform where users can play instant games, or watch the live stream of video games, was launched in April 2020 for Android users. After several reviews and months of rejections, the Facebook Gaming app has been finally launched for iOS users, but the app does not come with the instant games feature. Facebook had to remove the feature to pass the Apple App Store approval process.
Sheryl Sandberg, Facebook's chief operating officer said in a press statement to The Verge, "unfortunately, we had to remove gameplay functionality entirely in order to get Apple's approval on the standalone Facebook Gaming app – meaning iOS users have an inferior experience to those using Android. We're staying focused on building communities for the more than 380 million people who play games on Facebook every month – whether Apple allows it in a standalone app or not."
Facebook says that the Gaming app was rejected multiple times by Apple in recent months, citing the App Store guideline 4.7 as the reason behind the rejections. Apple claims that the primary purpose of the app is to play games. Facebook shared Android Facebook Gaming app usage data, showing that 95 percent of users use the app to watch live streams. However, this does not change Apple's decision. Facebook also tried a new appeal process that was introduced for developers by Apple last year at WWDC, but this also failed.
Earlier also, the company had faced similar issues due to the strict Apple App Store policy. "Even on the main Facebook app and Messenger, we've been forced to bury Instant Games for years on iOS. This is shared pain across the games industry, which ultimately hurts players and devs and severely hamstrings innovation on mobile for other types of formats, like cloud gaming," said Facebook Gaming Chief Vivek Sharma.
Apple does not allow cloud gaming apps such as Microsoft xCloud, Nvidia GeForce Now, and Google Stadia on the App Store, because these apps provide access to games that have not been reviewed by the App Store policy. An Apple spokesperson said in a statement, "Our customers enjoy great apps and games from millions of developers, and gaming services can absolutely launch on the App Store as long as they follow the same set of guidelines applicable to all developers, including submitting games individually for review, and appearing in charts and search."