EA to start closed Origin Beta for new Origin app
Posted in: News Web Services
Estimated reading time: 0 minutes, 57 seconds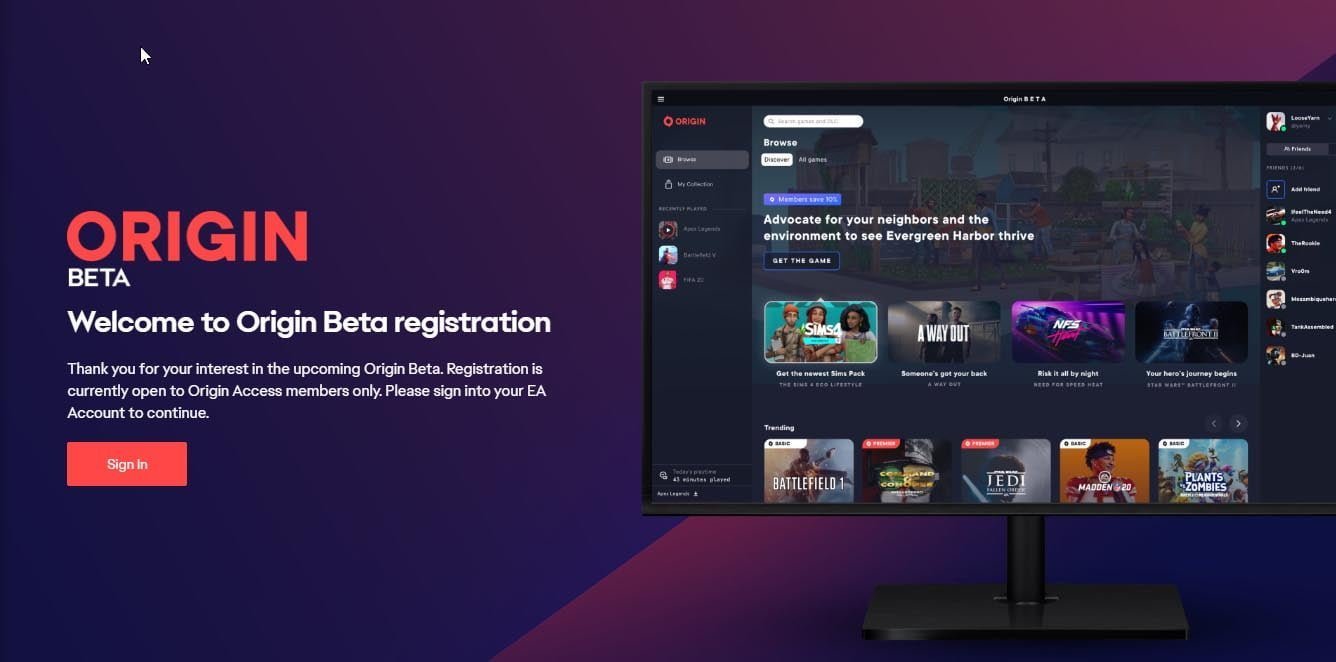 American video game company Electronic Arts is all set to start a closed Origin Beta test for its new Origin app. The registration is currently open to only Origin members for the upcoming Origin Beta.
Electronic Arts, a fortnight ago started sending out messages to its Origin Access Premier members inviting them to join the Origin Closed Beta. EA has heard the demand for a fast, stable, and reliable app that has inspired EA to enhance the Origin experience to power a faster, smarter, and more connected desktop app.
The improvements will be rolled out over the coming months through the beta which can be signed up by eligible Origin Access members in 2 easy steps. One needs to simply fill out the Origin Beta registration form which will take just 30 seconds.
EA will later on send a download link to the beta testers through email once the beta is live in the coming weeks. The beta is currently work-in-progress. Origin will remain live during the beta allowing beta testers to toggle back and forth between the apps to continue playing the games they cherish.
---
Credits – Sparker0i, OnlyTech Community Forums member