EA kickstarts Origin Beta for new generation of Origin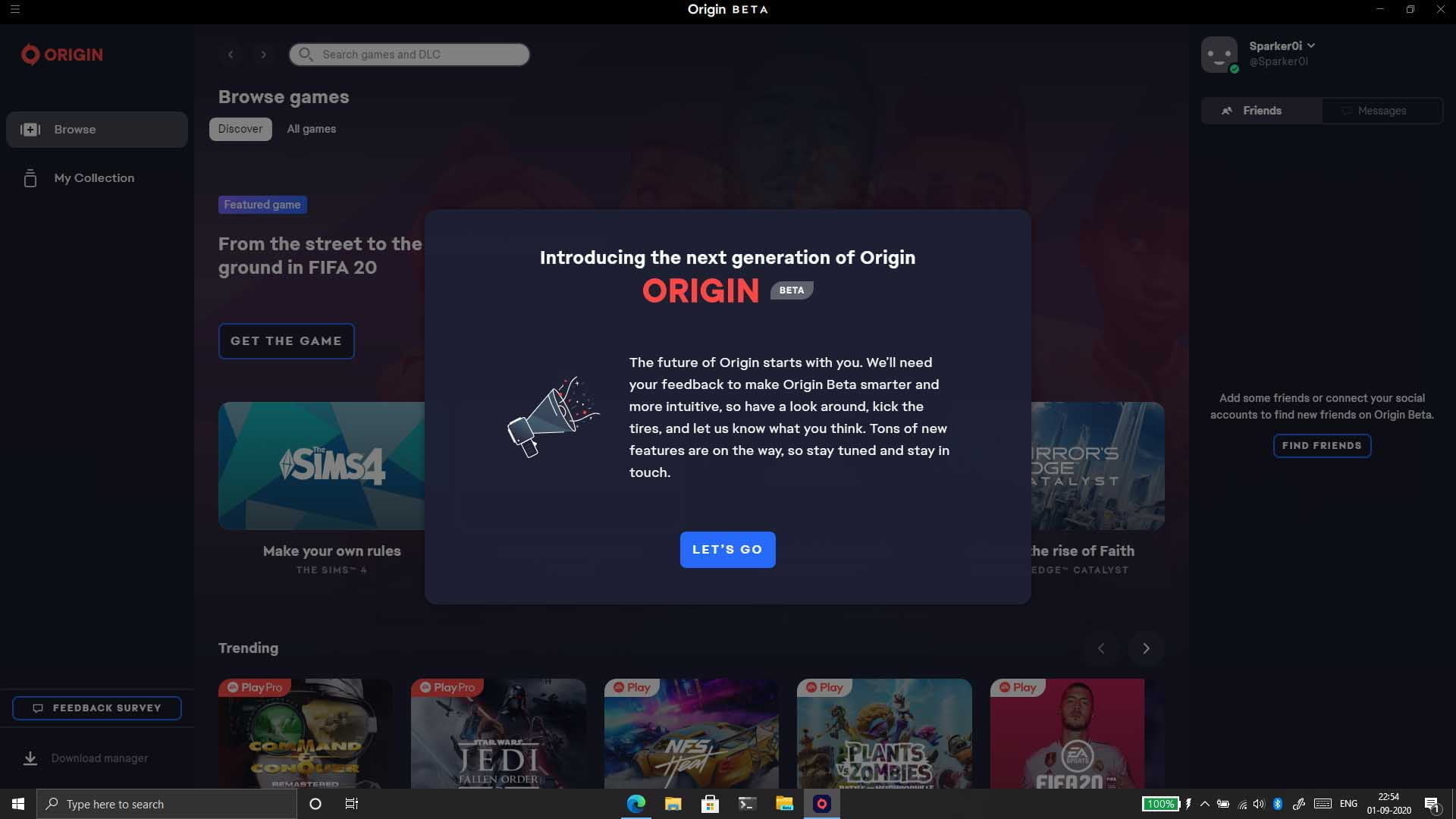 American video game company Electronic Arts has kick-started the Origin Beta for the new generation of Origin almost a month after it opened up registration to its Origin members for the now live Origin Beta. The next generation of Origin can be experienced by Origin users who had registered for the beta.
EA is looking to make Origin a fast, reliable, and stable this time around which is why it is looking to roll out a more connected desktop app. EA Origin Beta is now live with many new features coming to the way beta test currently limited to Origin members who registered for the beta program.
The experience in the new Origin beta is said to be far so much better than the Old Origin. EA has rolled out a improved Origin Beta after listening to the player feedback, and enhancing the Origin experience.
One can add some friends or connect one's social accounts to find new friends on Origin Beta. Origin will continue to remain live for beta testers to let them toggle back and forth between the apps to continue playing the games they love in either experience.
The Origin Beta app has a feedback survey option of the left sidebar for users to send in the feedback to help EA make the Origin Beta more intuitive and smarter. EA is working on adding titles to beta with any game missing from the beta still available to play on Origin.
---
Credits – Sparker0i, OnlyTech Community Forums