BSNL and MTNL post positive EBIDTA in the first half of FY 2020-21
Both the companies are expected to reduce their losses by 50 percent compared to 2019-20 as per DoT.
Estimated reading time: 2 minutes, 27 seconds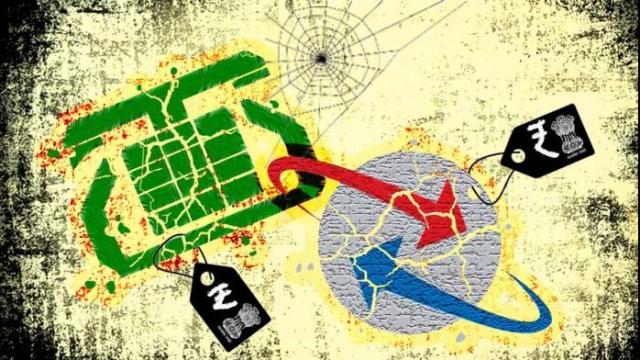 The Ministry of Communications today announced that stated owned telecom operators Bharat Sanchar Nigam Limited (BSNL) and Mahanagar Telephone Nigam Limited (MTNL) have within a year of revival plan posted positive EBIDTA in the first half of FY 2020-21.
BSNL saw its EBIDTA rise from minus Rs 3596 crores for half year ended in September 2019 to positive Rs 602 crores for, MTNL saw EBIDTA rise from minus Rs 549 crores in September 2019 to positive Rs 276 crores. Both the companies are expected to reduce their losses by 50 percent compared to 2019-20 as per DoT.
The sharp reduction in wage bill due to Voluntary Retirement Scheme (VRS) amounting to nearly 50 percent workforce of BSNL and 75 percent of MTNL is one of the reasons for better performance. BSNL has also maintained its revenue while cutting down on other costs while rapidly expanding its Fiber-To-The-Home (FTTH) connections with DoT closely monitoring its progress.
BSNL's market share had increased to 10.36 percent in October 2020 as per figures published by TRAI while adding over 10 million new customers during the financial year in mobile segment.
The Cabinet had in October 2019 approved the revival package for MTNL/BSNL which included VRS, support for 4G spectrum, monetization of core and non-core assets, sovereign guarantee for bonds to be raised by the PSU and merger of MTNL and BSNL in the short run.
BSNL and MTNL have successfully raised money from the bond route with MTNL's recent bond-offer issue subscribed more than 3 times and for BSNL more than 2 times. BSNL and MTNL according to DoT have been able to monetize core and non-core assets totaling Rs 1830 crores in 2019-20. The figure is expected to be in excess of Rs 3000 crores in the current year.
BSNL is also monetizing its tower assets by leasing out its towers earning Rs 1018 crore during the last year with more plans to securitize the earnings from tower rentals. BSNL towers have the unique proposition of fiber connection in more than 70 percent making them highly attractive for telecom service providers. The company is leasing out its towers to private telecom service providers apart from BSNL with upto 2 lakh kilometers OFC leased out at the rate of Rs 18,000 per kilometer per year earning a revenue of Rs 360 crore.
DoT meanwhile has made it clear that BSNL's 4G services will have a totally made in India core network with DoT feeling that BSNL and MTNL are core assets providing a bid impetus to the Indian manufacturers in the field of telecom. The release further noted that funds have been provisioned in FY 20120-21 for 4G services to BSNL on pan-India basis including Delhi and Mumbai.
OnlyTech had recently reported that BSNL has been allotted an additional block of 5 MHz in the 2100 MHz band in 20 telecom circles (including Mumbai but excluding Delhi and Rajasthan) it has been allotted a 5 MHz block in the 850 MHz band in Rajasthan and a 10 MHz block in the 1800 MHz band in Delhi circle with a 20 years validity up to 2040.