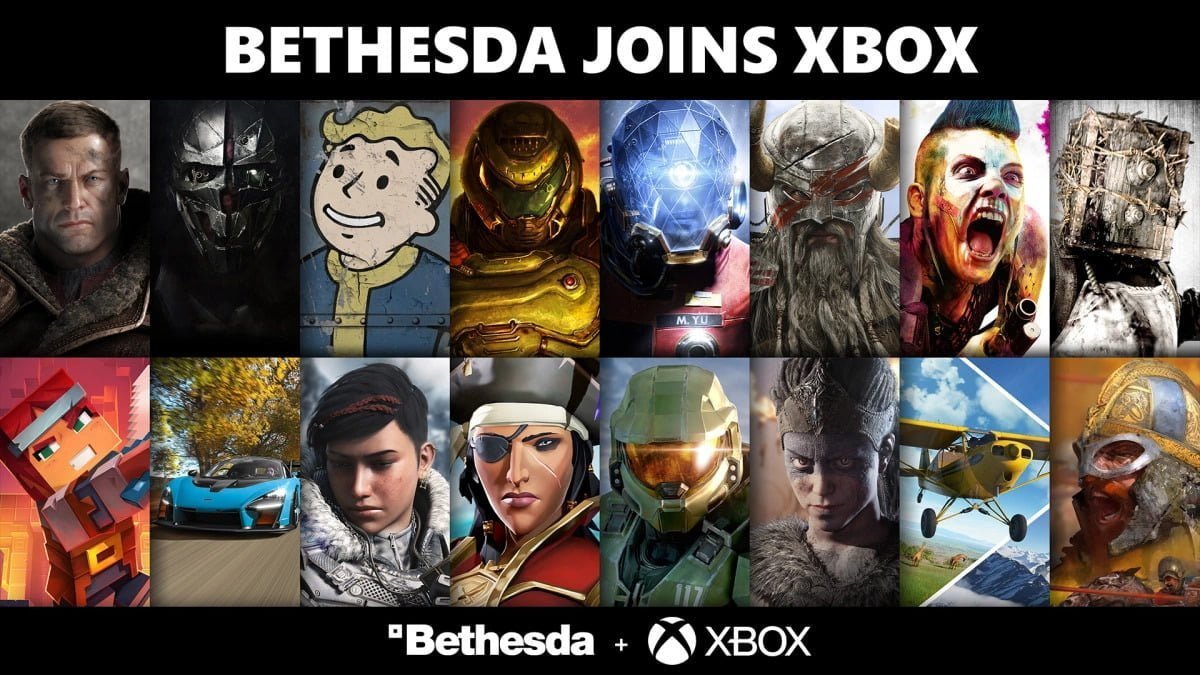 Earlier this week, Microsoft finalized its acquisition of Bethesda Gameworks' parent Zenimax Media. Now as soon as these teams started collaborating together, the process of infusing more games into Xbox Game Pass has started. At the same time as the acquisition news broke, a Bethesda game's Windows Store listing also leaked.
Now, Xbox has revealed that 20 Bethesda games will be joining Xbox Game Pass, across platforms starting March 12th. These include titles like Dishonored, Doom, The Elder Scrolls, Fallout, and Wolfenstein.
A handful of these new games will also receive FPS Boost feature on Xbox Series X / S. Here is the list of the new games coming to Xbox Game Pass:
Dishonored Definitive Edition
Dishonored 2
Doom (1993)
Doom II
Doom 3
Doom 64
Doom Eternal
The Elder Scrolls III: Morrowind
The Elder Scrolls IV: Oblivion
The Elder Scrolls V: Skyrim Special Edition
The Elder Scrolls Online
The Evil Within
Fallout 4
Fallout 76
Fallout: New Vegas
Prey
Rage 2
Wolfenstein: The New Order
Wolfenstein: The Old Blood
Wolfenstein: Youngblood
With the exception of The Elder Scrolls III and IV (Not available on Cloud Streaming), The Elder Scrolls Online (Not available on PC) and Fallout: New Vegas (Console Exclusive), the remaining 16 of the 20 new additions will be available across Xbox consoles, PC and Cloud Streaming.
There's more related news to Bethesda games on Xbox Game Pass. In a roundtable with Xbox and Bethesda earlier today, Phil Spencer, Head of Xbox mentioned that there will be contractual obligations but that Bethesda will deliver exclusive games on platforms "where Game Pass exists." We can deduce that apart from any existing deals, any new Bethesda games will be exclusive to Xbox Consoles, PC and Cloud Streaming