Vi's eSIM support for Postpaid Plans now available in 6 circles
Estimated reading time: 0 minutes, 51 seconds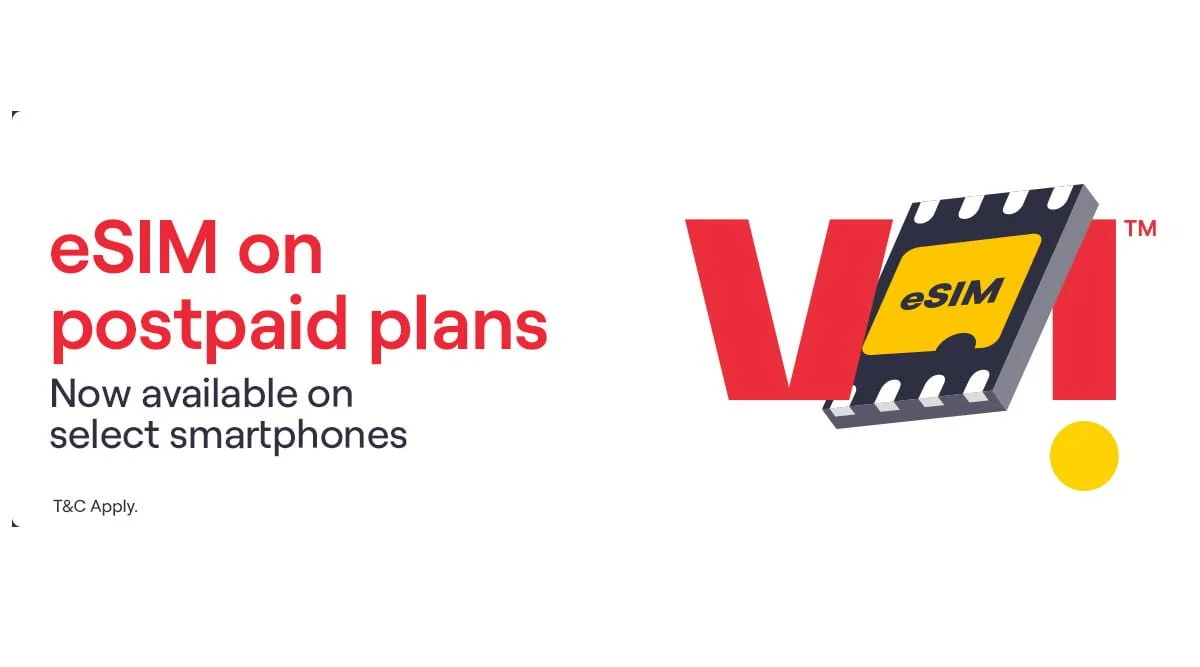 Vi (formerly Vodafone Idea) has expanded the availability of its eSIM support for postpaid subscribers which is now available in around 6 telecom circles as opposed to 3 telecom circles when the service was initially introduced on 20th July by the telecom service provider.
At the time of launch the service was limited to Delhi, Mumbai, and Gujarat circles which has now been expanded to Karnataka, Punjab, and Maharashtra & Goa circles as well.
The service is now available for eSIM supported devices like Apple iPhone 11, iPhone 11 Pro, iPhone 11 Pro Max, iPhone SE, iPhone Xs, iPhone Xs Max, iPhone Xr, iPhone 12 Mini, iPhone 12, iPhone 12 Pro, iPhone 12 Pro Max, Motorola razr, Samsung Galaxy Z Flip, Note 20, Note 20 Ultra, Samsung Galaxy Fold 2, and Google Pixel 3A onwards.
eSIM implies that the SIM is integrated within the smart device itself and compatible with all networks on which it can programmed eliminating the need for inserting a physical SIM card. All of India's private telecom operators Reliance Jio, Bharti Airtel, and Vodafone Idea Limited support the same.