Vi Movies and TV strengthens Live TV portfolio with Viacom18 channels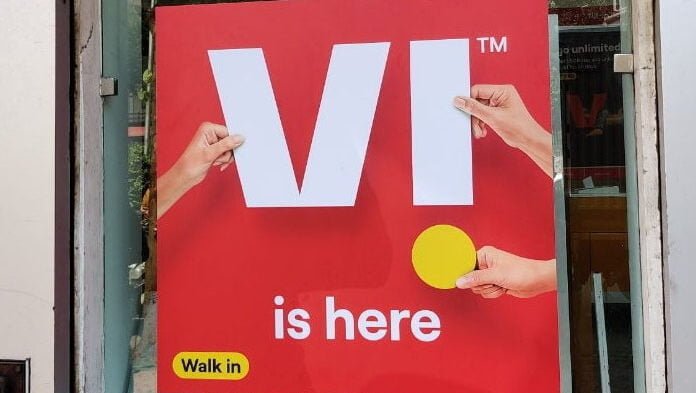 After the departure of ZEE5 content from Vi Movies and TV, Vi has strengthened the Live TV portfolio with the addition of multiple TV channels belonging to Viacom18 and AETN18 which are distributed by Indiacast Media. The channels went live recently and are listed under the 'New on Vi' tab on Vi Movies and TV.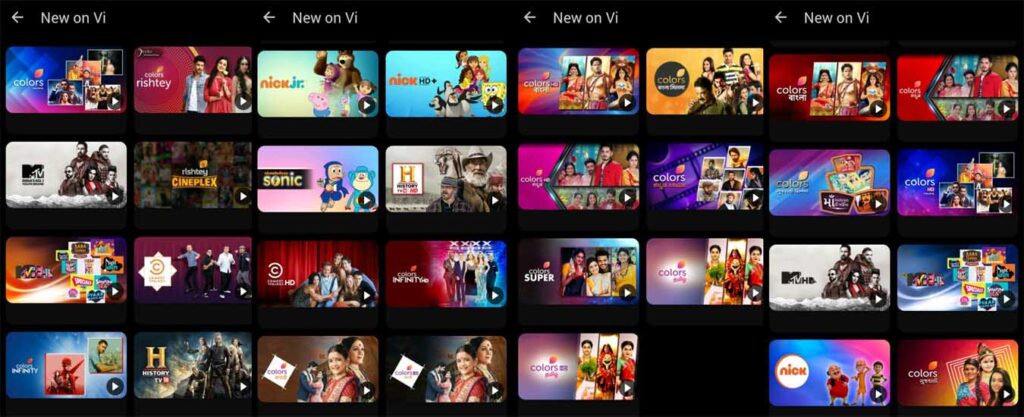 Vi Movies and TV has strengthened its Live TV portfolio with Colors Bangla HD, Colors Bangla Cinema, Colors Tamil, Colors Tamil HD, Colors Kannada, Colors Kannada HD, Colors Super, Nick Jr, Nick HD+, Nickelodeon Sonic, History TV18 HD, Comedy Central HD, Colors Infinity HD, Colors Marathi, Colors Marathi HD, Colors, Colors Rishtey, MTV, Rishtey Cineplex, MTV Beats, Comedy Central, Colors Infinity, History TV18, Colors Bangla, Colors HD, Colors Odia, Colors Gujarati Cinema, MTV HD, MTV Beats HD, Nick, and Colors Gujarati.
The additions cut across multiple genres and multiple languages and form up the entire entertainment portfolio of Network18. Vi Movies and TV however hasn't onboarded any other content from Voot with the channels.
Vi Movies and TV now has Live TV channels from major broadcasters excluding Star India. The portfolio has Live TV channels from TV Today, NDTV, Sony Pictures Network India, Sun TV Network. Discovery Communications India, Zee Entertainment and many others.