Tata Sky Broadband to soon provide Free landline service
Estimated reading time: 1 minute, 42 seconds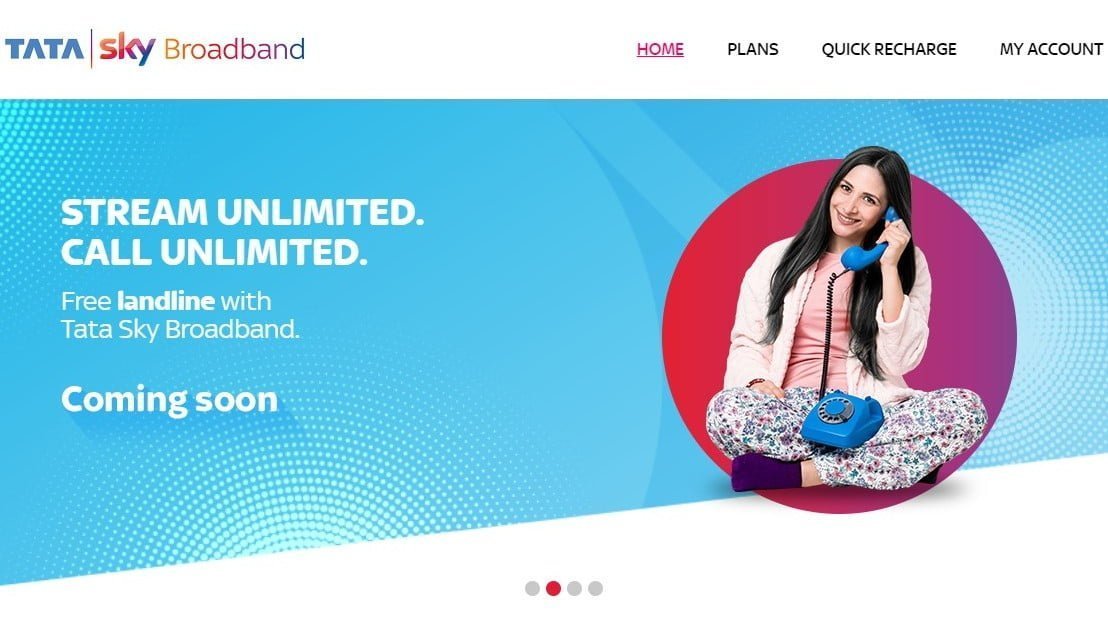 Tata Sky Broadband, a subsidiary of Tata Sky is soon going to launch landline service for its broadband users which will be provided free with their Tata Sky Broadband connection.
According to the banner on the website of Tata Sky broadband, the service will be launched very soon. The listing on the website went live on 12th March. Tata Sky could tap into the resources of Tata Teleservices to provide the landline service.
Senior Editor Esmail Beguwala said, "Tata Teleservices always had landline services for years and then when they sold off the mobile business to Airtel they separated out the wired telephony service. They probably are using that to bundle now with Tata Sky Broadband."
While Tata Sky leads the DTH market in India and provides premium service to its customers, its broadband subsidiary hasn't been able to do the same with users complaining on Twitter regarding false promises being made by the ISP.
Users expressed their anger on Twitter regarding false commitments of landline being given by the broadband provider. Yaman Marwah wrote, " Please focus on imparting basic etiquettes in your employees and teach them how to talk to customers. Your employee has indulged into mis-selling and made false commitments regarding broadband and landline services."
Another user said, "Really pathetic services of your broadband connection in Prashant Vihar, Rohini. False commitments of landline as well done by the executive." Akshit Mittal wrote, "I was promised landline, but while installation, it was said that there shall be no landline."
With Tata Sky Broadband's extremely angry and venting out their anger on social media platforms, Tata Sky Broadband has added the banner on its website to address the concerns of its customers. It remains to be seen as to when the ISP rolls out the landline service.
OnlyTech has reached out to Tata Sky for a comment on the matter. The article will be updated as and when the response comes in.