Tata Sky Broadband launches Landline service
Estimated reading time: 0 minutes, 55 seconds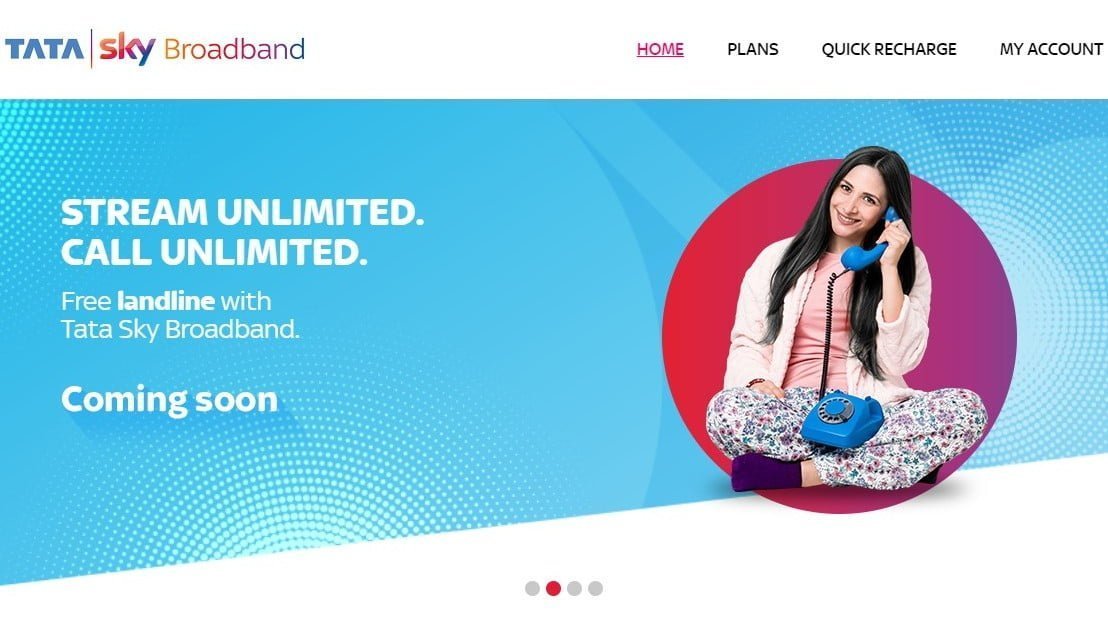 Almost 6 months after Tata Sky Broadband teased the introduction of free landline services to its existing broadband customers, Tata Sky Broadband is now offering its customer the much-awaited landline services.
According to the listings on the website of Tata Sky Broadband, landline service will be available to unlimited plan users across the country which allows both local and STD calls. The service is reflecting for all cities except Kalyan Dombivli.
Tata Sky Broadband customers will be able to use landline services in Bengaluru, Chennai, Jaipur, Kolkata, Mira Bhayandar, Mumbai, Navi Mumbai, New Delhi, Noida. Pimpri Chinchwad, Pune, and Thane.
The service will however be able free of cost only those who are subscribing to semi-annual or annual long term packages. Those who subscriber to the monthly or quarterly packages will have to pay up a nominal fee of Rs 100 per month extra to avail the landline services.
Tata Teleservices always had landline services for years and then when they sold off the mobile business to Airtel they separated out the wired telephony service. They probably are using that to bundle now with Tata Sky Broadband.