Rainbow Six Siege announces new content along with plans for its sixth year
The first season of this year, titled Operation Crimson Heist, will introduce an Argentinian attacker Flores, who is also the game's first openly gay character.
Estimated reading time: 6 minutes, 23 seconds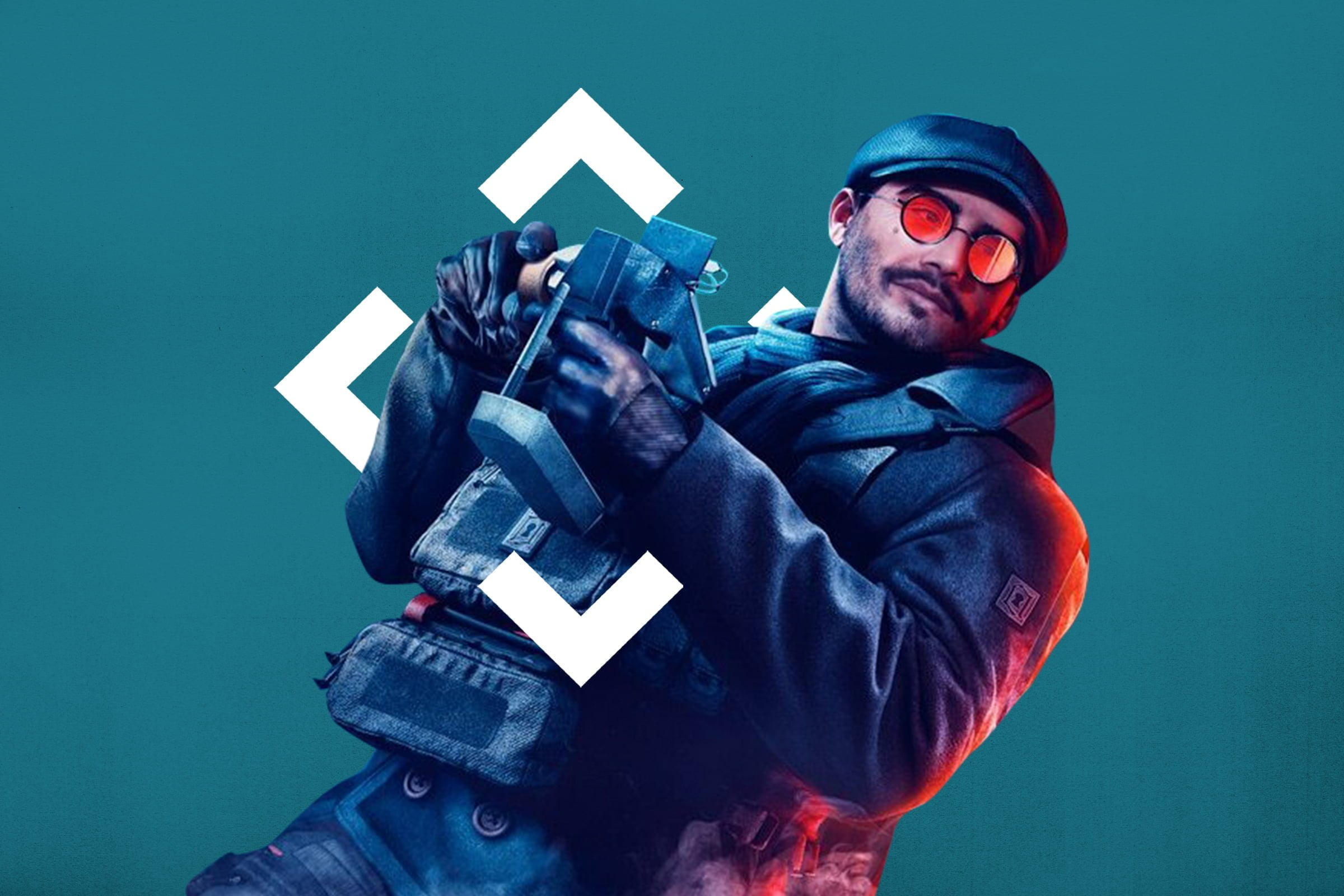 A few years back at the Six Invitational, Ubisoft announced a plan to support the game until it doesn't have at least 100 operators. Now five years down the line, the developer announced plans for its sixth year of existence on early Monday morning – with a new logo, a new operator, new secondary gadget as well as a reworked map to start off things for the first season.
Flores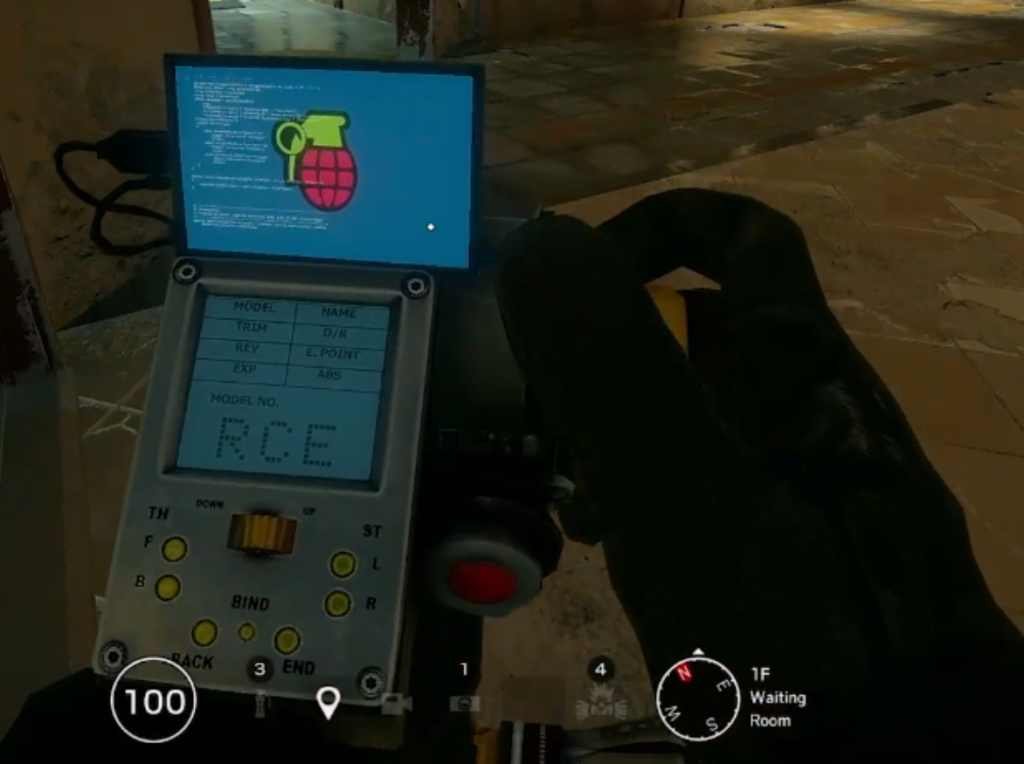 The first season of this year, titled Operation Crimson Heist, will introduce an Argentinian attacker Flores, who is also the game's first openly gay character. Flores is a medium speed attacker who has four special drones, dubbed RCE-Ratero, that can detonate. The operator gets 10 seconds to move each drone into position. After which it becomes bulletproof and detonates after 2 more seconds. From the operation's reveal gameplay, it looks like the detonating radius of each drone is the same as that of a C4 cell.
Flores also doesn't need to wait for the 10 seconds to start the detonation process. He can start it manually anytime during the countdown. If the detonation starts mid-air, the drone will then latch itself onto the next surface it touches. He can bring either AR33 rifle or the SR-25 shotgun as the primary gun, but can only bring the GSh-18 as his secondary gun. Secondary gadgets include either Stun Grenades or a Claymore
Border Rework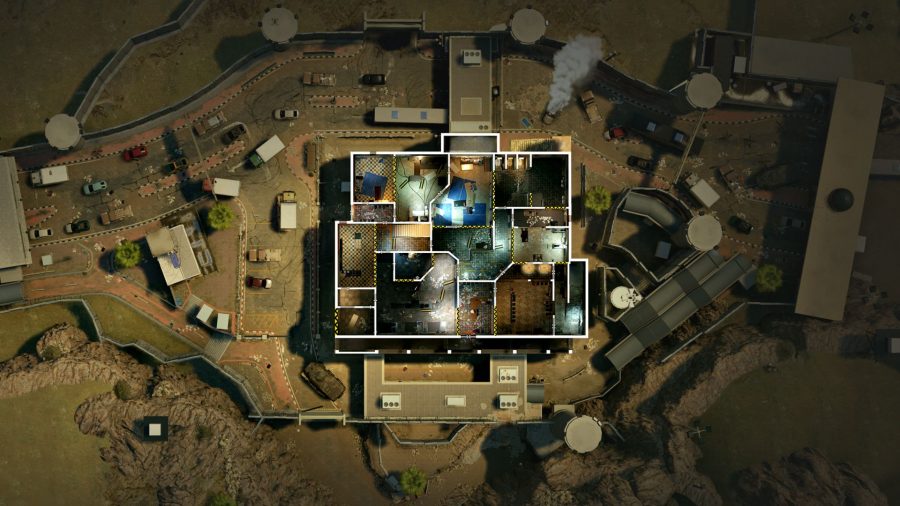 Probably the second worst map after Coastline, Border is finally getting some rework in the year's first season. The rework looks similar to the Clubhouse rework, where it retains the essence of the map including its key sites, but improves the general gameplay by giving more room to play.
The first noticeable change will be in the Bathroom and the Tellers. The Bathroom has now expanded from its mini-cell like earlier iteration. Waiting Room now has an interior balcony that connects Break Room to East Stairs. The biggest improvement will be in the Archives, which has now been opened up to make it easier to defend against the Vehicle Take and North Balcony locations.
Year 6 Operators and New Maps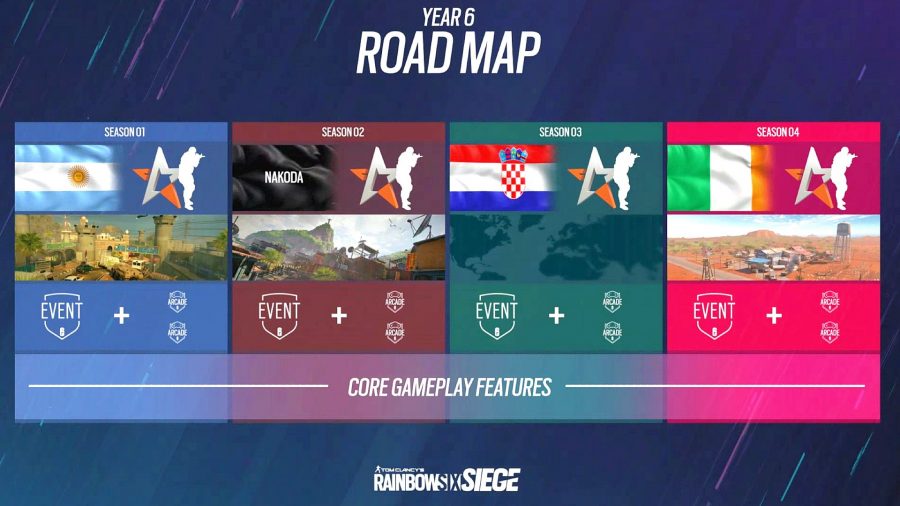 While we don't know much about the other operators' skills yet, we do know that the second season will feature an operator from Nakoda, an indigenous people of the Great Plains in North America along with the rework of Favela map. The third season will come with an operator from Croatia and will feature small buffs for certain maps than a full-scale map rework. In the last season for the year, we will get access to an operator from Ireland, as well as a rework of the Outback map.
Match Replay and Gonne-6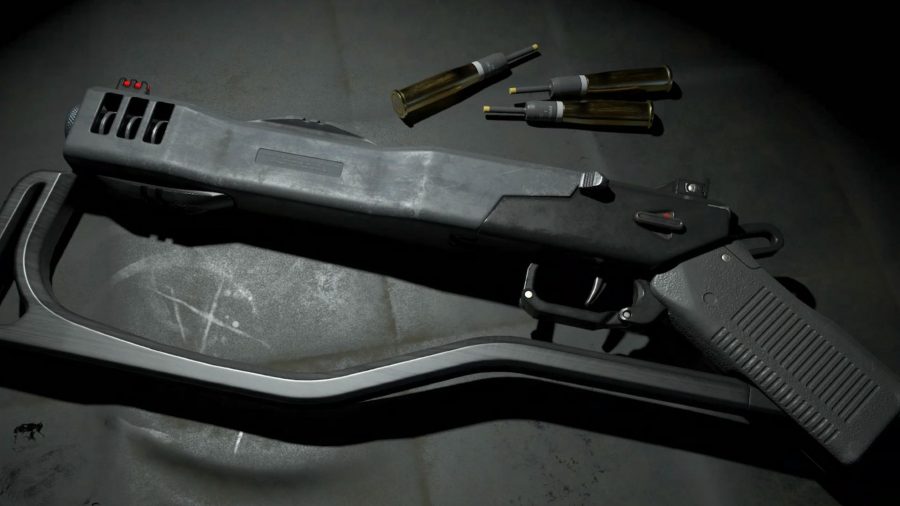 The upcoming season will be adding a new secondary gadget called as Gonne-6. This is a single-shot weapon that can destroy defender gadgets without requiring abilities of operators like Kali or Zofia. We are not yet clear whether this will be the only secondary weapon for certain operators, or will it be added as another secondary weapon option.
There will also be a full-scale rework of the menus of the game. Along with it, PC users will also be getting access to Match Replay feature, which was deferred from 2020 due to the Covid-19 pandemic. Match replay will record up to 12 of your most recent Siege matches on your PC without any other recording software. Each minute of recorded gameplay will cost 30MB. There will be a new 'Watch' tab in the main menu, which will then let you select a match to watch back. While watching, you can use the Spectator mode tools to look around the map, watch your perspective, or switch to another player's perspective.
Gadget and Operator Reworks
We will also be getting reworks of certain gadgets this year, starting with the Bulletproof camera. These cameras can now rotate fully and will also feature an EMP grenade. Like the attacker Thatcher's ability, this EMP grenade will also disable gadgets, just that this time it will be attacker's gadgets that get disabled. This will be available early in the second season's test server.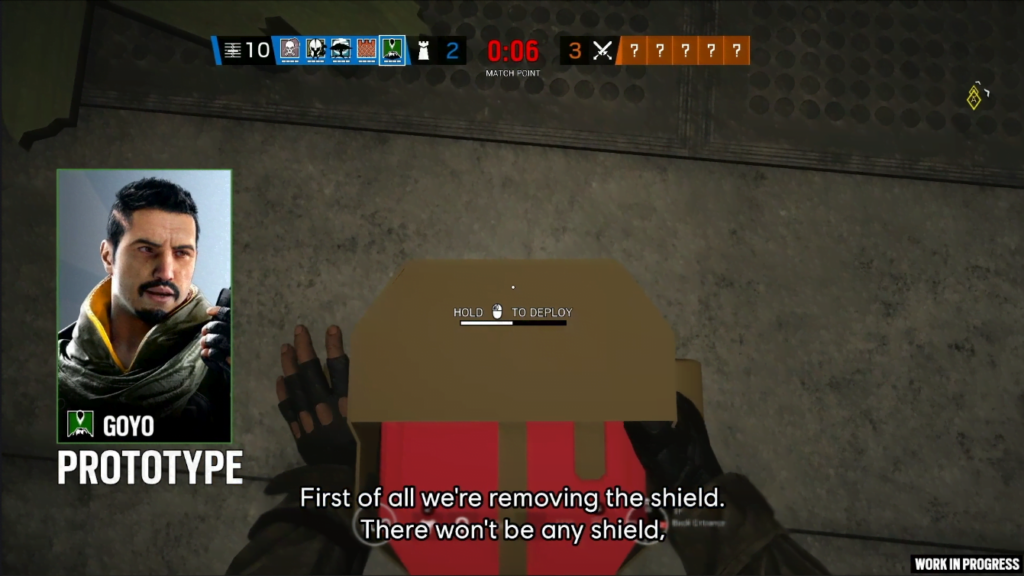 We will also be getting a few operator reworks this year, but unlike an all-out rework like last year of Tachanka, we are getting utility reworks for defenders. Goyo will no longer have his vulcan shield. There will only be Vulcan canisters. These can be mounted on the floor or against walls, much like Jäger's ADS. which can be shot at and they will still burn nearby area for a few seconds.
Mira and Maestro are also getting reworks. It will affect their ability to provide intel. The developers plan is that the attackers can melee the glass of these defender's gadgets, which will then obscure vision of the defenders. They'd have to either open up the glass of their gadgets, or not use them at all. Melusi's gadget also gets a nerf. When the Banshee deterrent gets triggered, it will open up which will allow attackers to shoot it using their weapons.
It was also revealed that Finka and Fuze will also get some boosts. While we don't know what new abilities Fuze will get, we do know that Finka will be able to revive herself using the nanobots when she's injured.
Streamer Mode
In the modern gaming world, there's no better marketing than streaming. Streamer mode hides key information that can be used to "stream snipe," a form of gameplay disruption where viewers watch a particular streamer's stream they might be playing against in the current match. Stream sniping is common in big PvP games—and Rainbow 6 is no exception. Streamer mode will be enabled on the Crimson Heist test server.
Reduce Downtime
Ubisoft aims to reduce player downtime through two changes. The first one is attacker repick. Once an attacker's drone is shot down during the preparation time in a round, an attacker can switch their operator and loadout before the round moves to the Action phase. Unfortunately, there's no similar setup for defenders.
Another change would be coming with "activities after death". It will allow any dead players to use any remote-controlled gadgets already deployed. This one is applicable to both attackers and defenders.
Armor And Health
Ubisoft is also making changes to how you see your remaining health after equipping an armor, or using operators with armor more than 1. A one-armor operator still has 100 health, but a two-armor has 120 health and a three-armor has 140 health. This makes the difference between low and high armor more transparent for players.
Other notable Changes
The Year Pass is no more. Earlier you could buy a Year pass to be able to play a new operator for 1 week before than other players can. Now, the benefits of the Year Pass will be available at no extra cost with a season's particular Battle Pass. Along with this change, the operator exclusivity period has now increased to two weeks. Until then, you will not be able to buy operators with Renown, the game's currency.
There are also changes to how skins work in the game, particularly with the Elite skins. Elite skins will soon feature some customisation so you can mix pieces of an Elite skin with other skins you like, including the MVP animation and gadget skin. The game will also see new skins provided by certain partners. A new Elite Skin for Kali is coming with the first season this year.
While Operation Crimson Heist will be deployed on the Test Server tomorrow, we can expect it to land on the main game 3-4 weeks after its run on the Test Server is complete.