Qualcomm launches Quick Charge 3+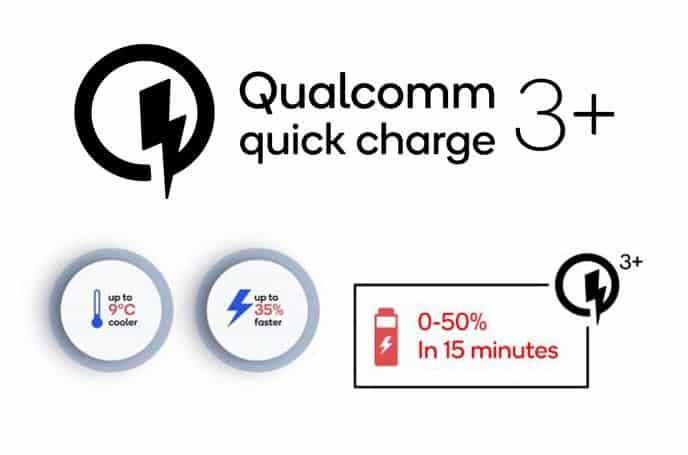 Qualcomm earlier this week announced the launch of Quick Charge 3+ technology, which is the latest addition to the quick charge family. The Quick Charge 3+ comes with faster charging and affordability bringing the opportunity to enrich lives around the world.
M10 Lite Zoom from Xiaomi is the first smartphone with both Quick Charge 4+, and Quick Charge 3+ charging technology. The smartphone is powered by Snapdragon 765G. Quick Charge 3+ will available on Snapdragon 765G and Snapdragon 765 initially. Other new Snapdragon platforms will get the technology as 2020 progresses.
The new charging technology brings advanced fast charging at lower price and can go for 0%-50% in 15 mins, 35% faster and 9 degrees Celsius cooler than earlier generations. It will support USB type A-to-type C cables and accessories that support Quick Charge 4.
The new technology is backward compatible with previous generation Quick charge devices and newer devices can work with Quick Charge 3+ accessories. It also has integrated cable power capability/identification, various safety mechanisms.