Opera 55 brings full dark mode to its Android browser
Estimated reading time: 1 minute, 16 seconds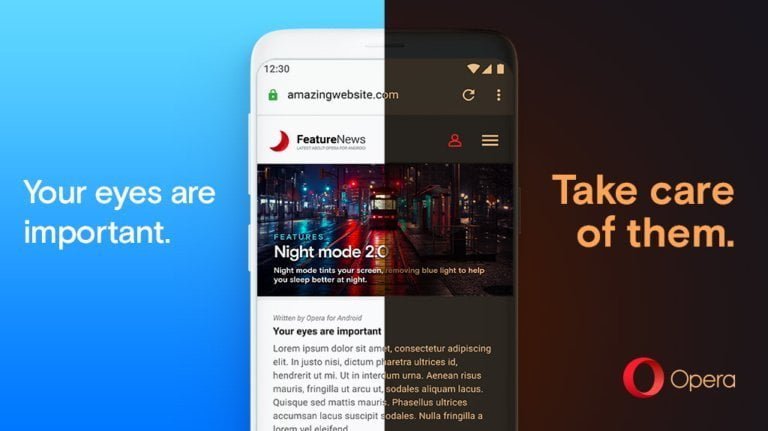 Popular Android browser Opera had introduced dark mode in version 54 but now the Norwegian software developer has released an update which brings lots of additional dark mode features like colour temperature control, keyboard dimming and more.
Opera 55 comes with a new feature called dark web pages which can easily convert any white web pages into the dark. This Android browser is now able to apply changes to CSS code of websites, allowing it to enable dark mode for pages even without official dark mode support.
The colour temperature control slider lets you easily adjust the amount of blue light and prevent it from disrupting melatonin production which affects the natural day/night cycle of our body.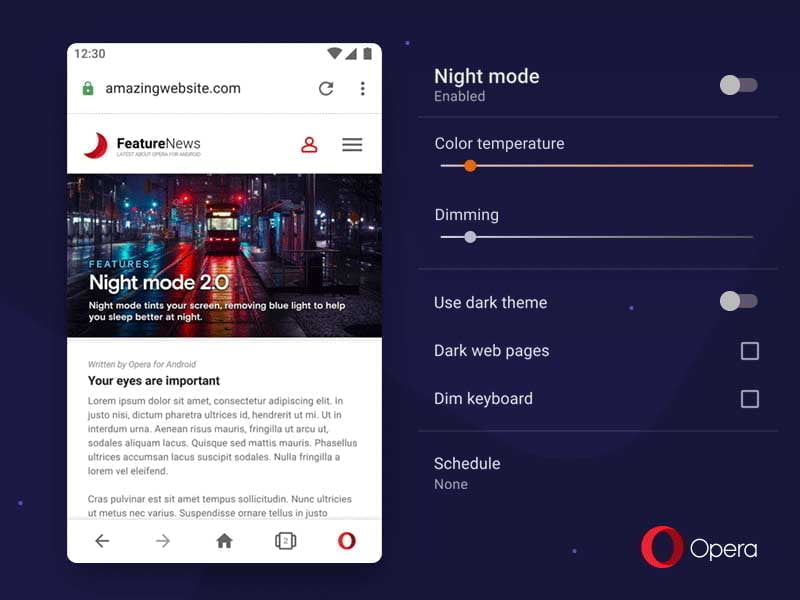 Changing themes by going to the keyboard setting could be a hassle, Opera has brought a simpler alternative to this with it's latest update. The new 'Keyboard dimming' feature can make light and bright virtual keyboards darker by using overlays, but this is buggy at the moment with some keyboards.
While being busy at browsing most people forget enabling dark mode but now with Opera, you can schedule it so that the dark mode automatically toggles at specific times or at sunrise and sunset time in your area.
Apart from dark mode features this update has introduced a quicker way to switch tabs just by swiping the bottom bar without going into tab gallery. Other than minor tweaks, some other improvements are also made in news content and visuals supporting a wider range of countries and languages.