MTNL Delhi launches Freedom ULD 333 Combo as a promotional plan for existing MTNL landline customers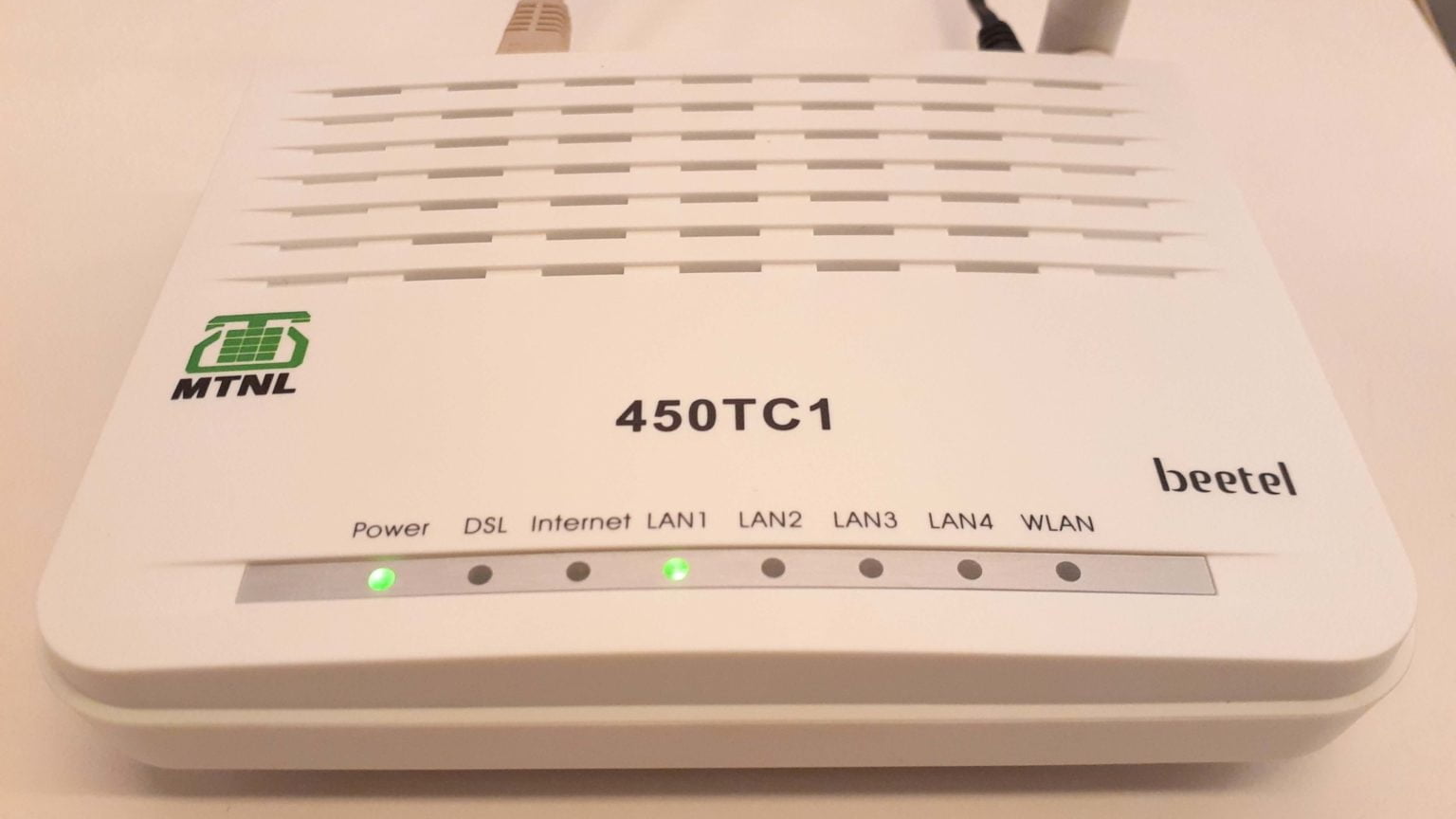 State-owned telecommunications service provider Mahanagar Telephone Nigam Limited (MTNL) has announced the introduction of Freedom ULD 333 Combo as a promotional plan for its existing MTNL landline customers in Delhi circle.
MTNL Delhi has put up a notification on its landing page and dedicated microsite for broadband plans intimating the imminent introduction of the promotional plan. The plan is being launched for existing MTNL landline customers for a period of 90 days effective 8th July, 2020.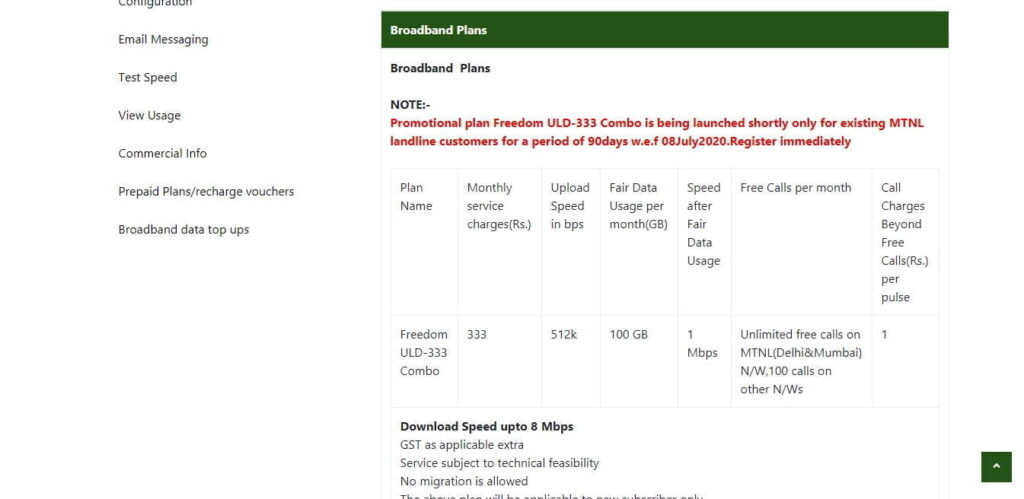 Freedom ULD 333 Combo will offer 8 Mbps speed, with a FUP of 100 GB followed by a post FUP speed of 1 Mbps. The upload speed is capped at 512 Kbps with unlimited free calls on MTNL Delhi and MTNL Mumbai network, and 100 calls on other networks per month. Post the free calls limit, call charges at Rs 1 per pulse will apply.
The plan will be available to new broadband subscribers only with no migration of existing broadband subscribers. The plan is priced at Rs 333 per month with GST extra as applicable. The service is subject to technical feasibility. MTNL will provide a recovered modem with no extra modem charges.
Existing MTNL landline customers need to register themselves for Broadband 333 Plan through a dedicated microsite on MTNL Delhi website.