Hike Stickers now officially available for WhatsApp and Telegram
Estimated reading time: 1 minute, 3 seconds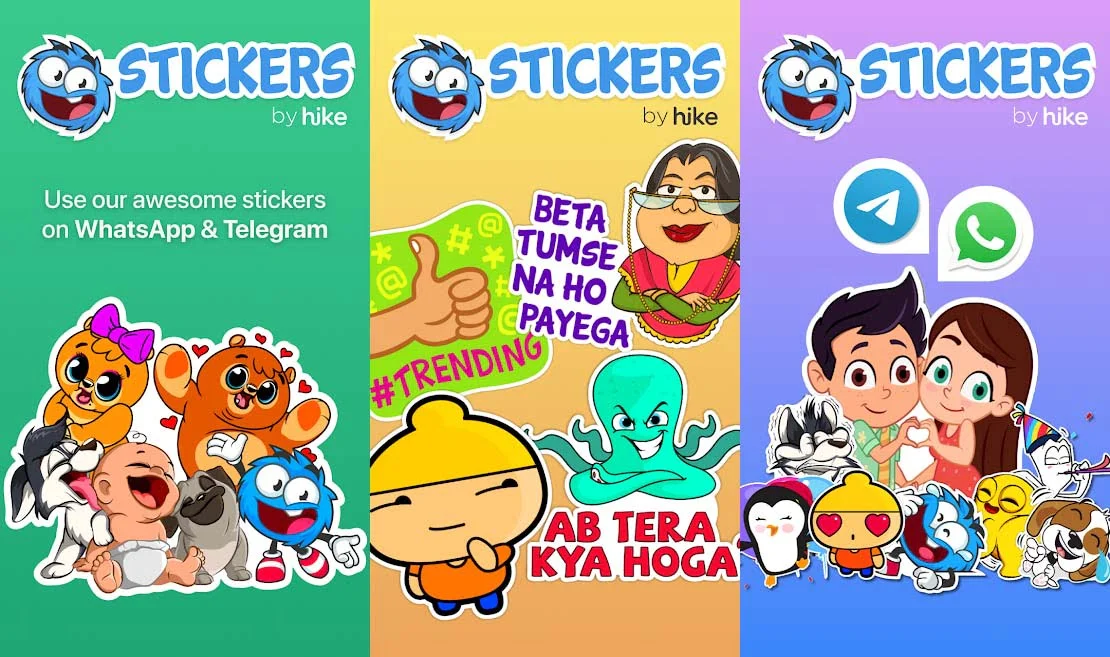 Instant messaging app Hike has recently released a new app on the Playstore making Hike Stickers now officially available for WhatsApp and Telegram. One can now choose from more than 2000 free stickers for WhatsApp and Telegram and make the conversations more fun.
Playstore listings reveal that 'Stickers by Hike' was released on 18th December 2020 which comes with a 94.15 MB download size. The company has started promoting the new app through popups within 'Hike' named 'New exciting apps by Hike'. Stickers by Hike is part of the new product offerings by Hike apart from the recently rolled out 'Vibe by Hike' and 'Rush by Hike'.
You can head over to the Playstore and download the 'Stickers by Hike' app. You can open up the app and select any sticker you like and press on the WhatsApp or Telegram icon beneath respective stickers to add the stickers. The selected Hike sticker pack will be added to WhatsApp or Telegram depending upon your chosen app.
While Hike earlier did allow stickers to be shared one had to add them from Hike. One can now officially use trending Hike Stickers on WhatsApp and Telegram. Hike has a large collection of Indian regional stickers for every mood allowing you to let the stickers do the talking for you.