Google rolls out Google News Showcase in Brazil and Germany
Estimated reading time: 1 minute, 17 seconds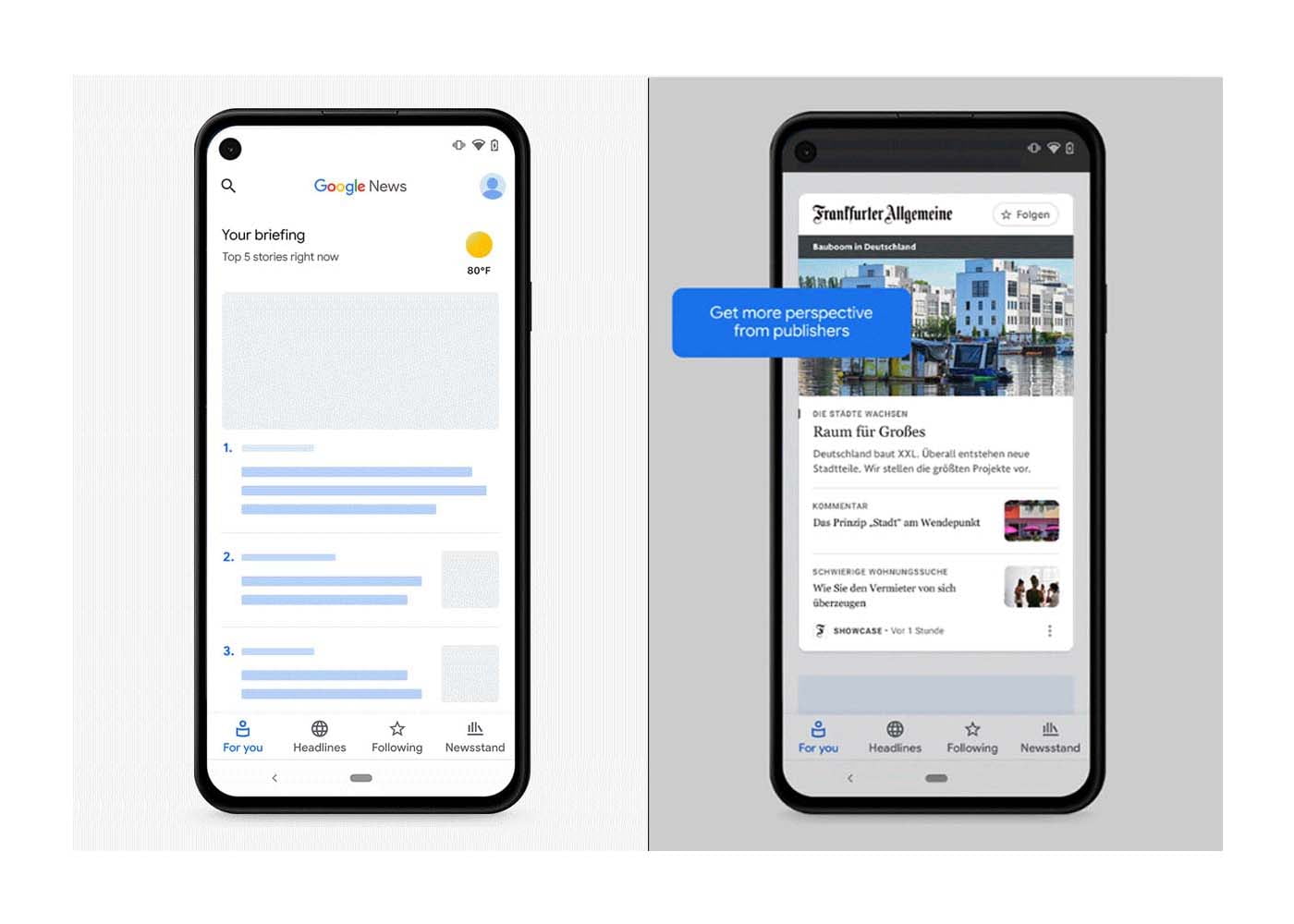 Google yesterday announced an initial $1 billion investment in partnerships with news publishers with the rollout of its new product – Google News Showcase that will pay publishers to create and curate high-quality content for a different kind of online news experience.
The new product will feature editorial curation of award-winning newsrooms which will give readers more insight on the stories that matter and help publishers build deeper relations with their audiences.
Google News Showcase is made up of panels that will initially popup in Google News on Android with the imminent launch on Google News on iOS and later on come to Google Discover and Search in the near future.
The new product will let participating publishers have the ability to package the stories which will appear within Google's news products with deep storytelling and more context through features. The product will get more components like audio, video, and daily briefings next.
Instead of the algorithm based approach on other news surfaces this one will be editorial choices made by individual publishers. Google News Showcase has been rolled out in Brazil and Germany which will expand to other countries including India, Belgium and the Netherlands.
Google has already signed up with over 200 leading publications across Germany, Australia, Brazil, Canada, the U.K., and Australia. Der Spiegel, Folha de S Paulo (UOL), and Ippen Digital among others feature in the lineups.
The launch is over and above the existing news licensing program that was rolled out earlier this year in Brazil and Germany which is paying publishers for quality journalism.