Google Maps Live View now shows landmarks
Estimated reading time: 1 minute, 10 seconds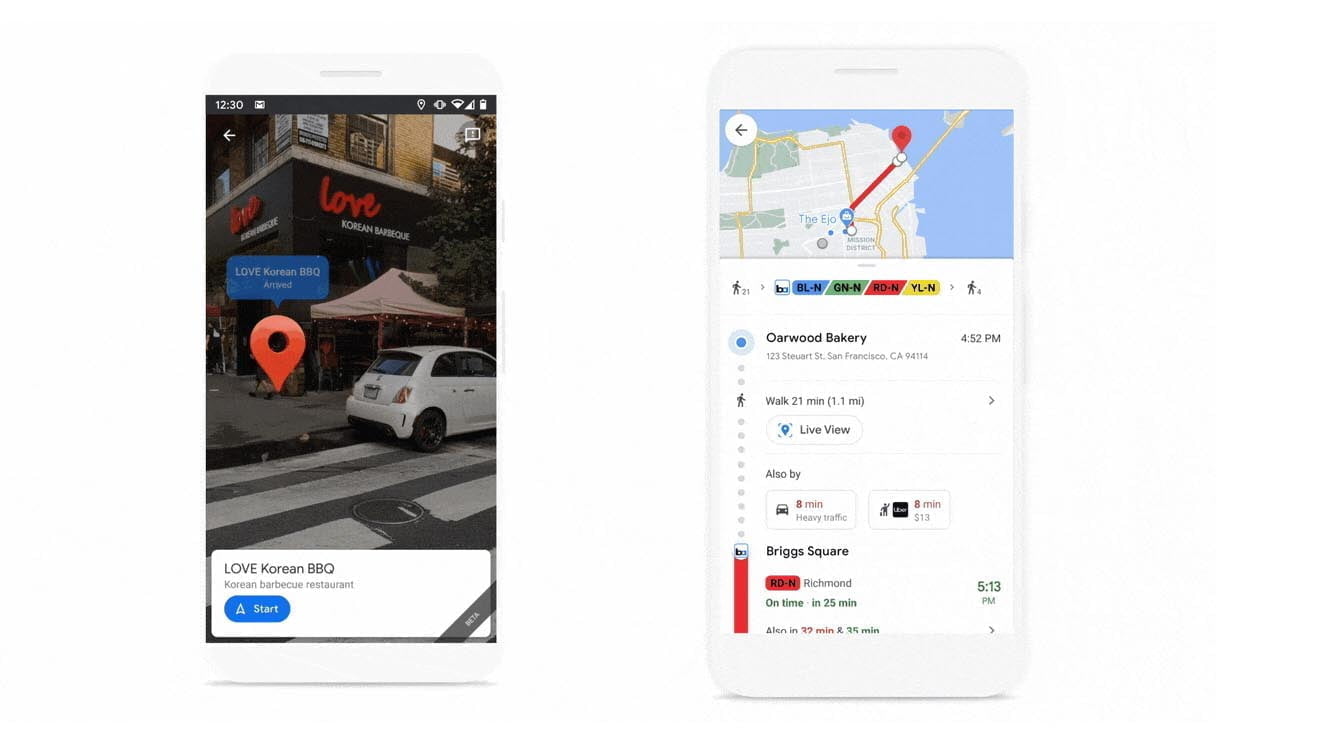 Google yesterday announced that Google Maps would soon start showing landmarks in Live View which will help one to understand their surroundings easily. Live Show will show how far one is certain nearby landmarks and in what direction one needs to go to get there.
Google Maps will also now show Live View in more places that can be accessed right from the transit hub. Live View in Location Sharing will also be rolling out for Android and iOS devices soon.
Google has last month rolled out the new feature for Pixels which allows one to share their location with their friends who can easily tap on their icon and then on Live View to see how far away they are.
Google has also made the location pin far more accurate than before which previously appeared far off from the distance. It has taken the elevation of the place into account to make the location of the destination pin far more accurate.
Landmark in Live View will be rolling out to Android and iOS in nearly 25 cities namely Amsterdam, Bangkok, Barcelona, Berlin, Budapest, Dubai, Florence, Istanbul, Kuala Lumpur, Kyoto, London, Los Angeles, Madrid, Milan, Munich, New York, Osaka, Paris, Prague, Rome, San Francisco, Sydney, Tokyo, Vienna pretty soon with more cities to come.
Live View in the transit tab and Location Sharing on Android and iOS will also be dropping in the next few weeks.