DuckDuckGo browser's new feature will stop apps from tracking your data on Android
If you were looking to have a subset of features from Apple's App tracking rules on an Android device, this is your best bet.
Estimated reading time: 1 minute, 44 seconds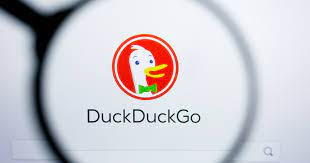 Not so long ago, Apple had introduced App tracking Transparency feature for iOS and iPadOS. These privacy focused rules were so stringent that major advertising companies like Meta (neé Facebook) and Google took losses of billions of dollars and took a few months to get their apps updated in accordance to the rules.
Now a similar feature will arrive on Android phones through a feature developed by DuckDuckGo. The feature, known as "App Tracking Protection for Android," is built into DuckDuckGo's privacy-focused browser app and will soon be available for everyone.
This is not a new Android OS wide feature and would still be able to block app trackers throughout system. The feature identifies and blocks trackers in apps that try to track data from other apps that are not owned by the publisher of the app. The company says that although its App Tracking Protection tool isn't a virtual private network (VPN), your device will show as if it is a VPN.
"This is because App Tracking Protection uses a local 'VPN connection' which means that it works its magic right on your smartphone. However, App Tracking Protection is different from VPNs because it never routes app data through an external server."

DuckDuckGo explains in its post
While conducting its own test, DuckDuckGo found that more than 96 percent of some of the most popular free Android apps have third-party trackers that most users are unaware of. The company also discovered that 87 percent of these apps send user data to Google, while 68 percent send data to Facebook.
The way trackers are blocked is straightforward. For now, users will see an option to join the waitlist for this feature but once the feature is enabled, users will see the number of trackers blocked in the last week and gives a breakdown of what's been blocked in each app recently. This feature should ideally help avoid users seeing ads of a certain category on a social media app after searching for it on Google or Amazon. You should see far fewer creepy ads following you around online.