Current termination charges for ILD traffic is suitable, says MTNL
Estimated reading time: 1 minute, 59 seconds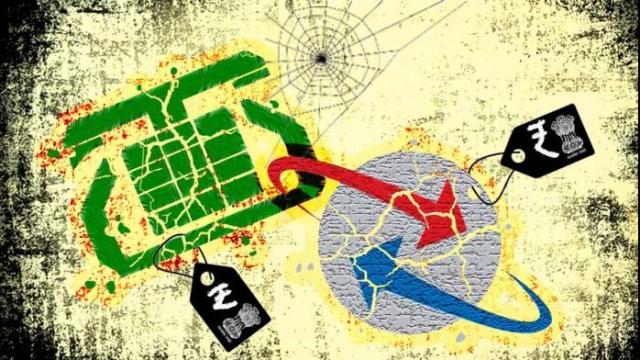 The state-owned telecommunications service provider (TSP) Mahanagar Telephone Nigam Limited (MTNL) in reply to a consultation paper on the review of Interconnection Usage Charges (IUC) said that the present regulatory arrangement regarding termination charges for International Long Distance (ILD) traffic is suitable for the circumstances.
The provider said that the concept of introducing forbearance for termination charges for ILD traffic may be prejudicial to the interest of small and regional TSP as they may not possess the required negotiating power for negotiations with International Long Distance Operators (ILDOs) which may give unwarranted business power to ILDOs in dealing with such regional/small TSPs and thereby may exploit them.
MTNL further added, "The TSPs not being part of the agreement between ILDOs and their counterpart of other countries, lacks visibility to their agreed terms and rates and therefore not in a position to negotiate with ILDOs for termination charges accordingly."
MTNL requested the Telecom Regulatory Authority of India (TRAI) to regulate Over-The-Top (OTT) service providers and bring them under the IUC regime to safeguard the business interests of licensed telecom service providers.
MTNL said, "The OTT services which are similar to voice and SMS services provided by licensed TSPs have dented a significant part of the revenue of licensed TSPs providing voice and SMS services."
It explained that while the licensed TSPs on one side are obliged with a financial burden to pay all applicable cess and charges with respect to the license, on the other side, the regulator is leaving no grounds to prejudice the financials of such TSPs.
MTNL submitted to TRAI that the incoming ILD traffic is consistently reducing while the outgoing ILD traffic minutes are also on the same path, hence, further reduction in ILD termination charge either directly or by other ways like implementing forbearance principle will result in further losses to TSPs due to substantial non-recovery of network cost.
Another state-run TSP, Bharat Sanchar Nigam Limited (BSNL) told TRAI that International Termination Charges (ITC) in several countries are eight to ten times higher than that in India. It suggested that incoming termination rate which is presently 30 paise per minute should be fixed in terms of US Cents as 1 Cent per minute. BSNL said that this will give relief regarding FOREX variation in deducing the incoming IUC, however, it added that settlements among Indian ILDOs would be done in Indian Rupee only.