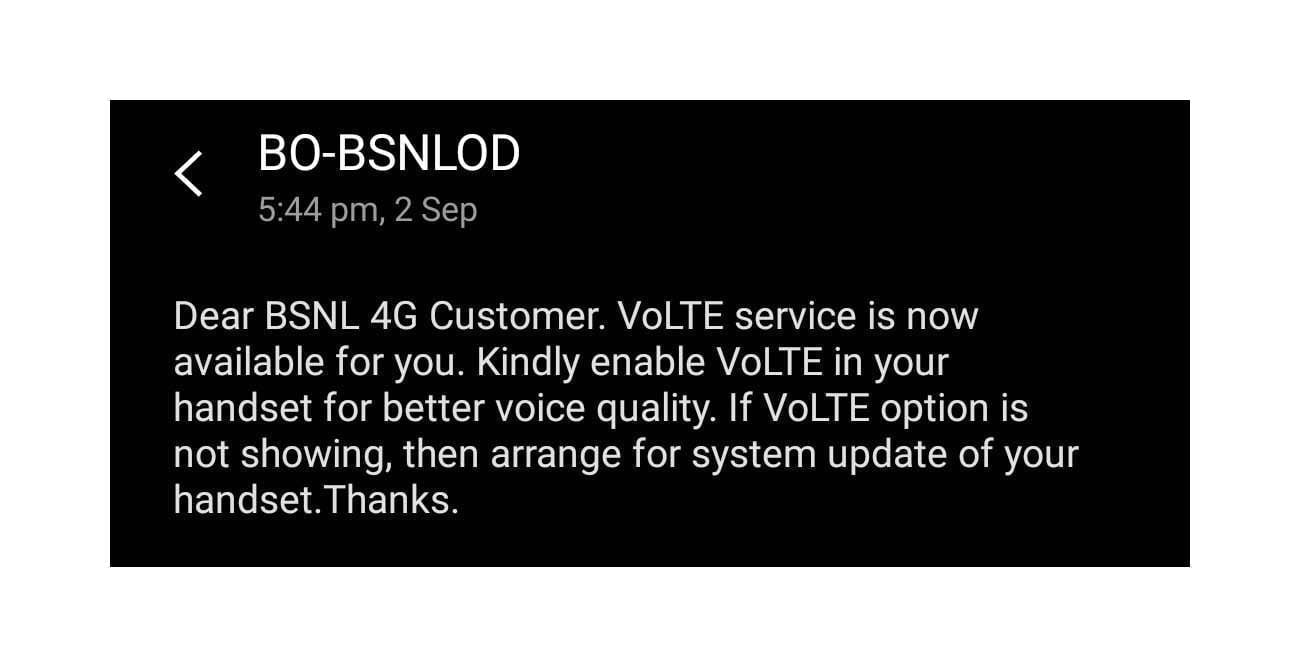 State-owned telecom service provider Bharat Sanchar Nigam Limited (BSNL) on Wednesday launched its Voice over Long Term Evolution (VoLTE) service in Odisha. BSNL has sent out messages to its customers in Odisha informing about the development.
BSNL Odisha has intimated its customers VoLTE service is now live in Odisha circle and available for its customers. BSNL customers can enable VoLTE in their handset to make video and voice calls over data in HD facility with quick connectivity.
Incase the VoLTE option is not showing up in the customer's handset, then BSNL has suggested its customers arrange for a system update to experience VoLTE service.
BSNL is likely to have tested VoLTE in Odisha last month going by a BSNL user on Twitter who stated that VoLTE was available on another SIM in the same location as his, but he was not getting VoLTE in his BSNL 4G SIM.
In other news, BSNL will be moving its customers in PV 429 (withdrawn plan) using STV 429, will be migrated to PV 94 along with STV freebies/validity on recharge of STV 429.