21 equipment certificates issued under MTCTE kept in abeyance including Huawei and ZTE
21 out of 124 equipment certificates issued by MTCTE till date kept under abeyance including Chinese companies.
Estimated reading time: 3 minutes, 45 seconds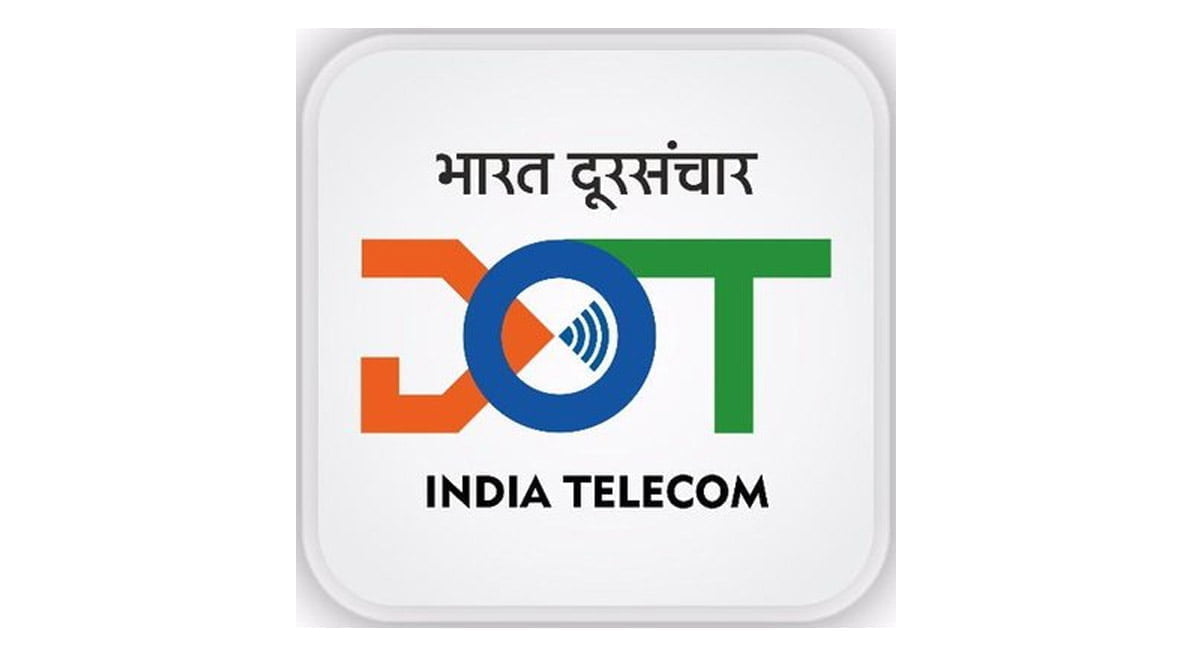 Department of Telecommunications (DoT)'s Telecom Engineering Centre (TEC) has currently kept 21 equipment certificates issued under MTCTE in abeyance till further notice. The companies whose certificates are kept in abeyance include Genexis India, ZTE India, Huawei India, Netlink ICT, Nokia India, Syrotech India, and White Water India primarily.
The Government had last year made testing of imported telecom equipment mandatory. The Indian Telegraph (Amendment) Rules 2017 mandates every telecom equipment to undergo mandatory testing and certification prior to sale or import to India.
The set of certificates currently in abeyance includes multiple products namely PON Family of Broadband equipment and Transmission Terminal Equipment. The list of certificates in abeyance notably include Chinese companies among others.
DoT's TEC last year notably had in a goof-up given Huawei certificates to conduct testing of its gear. DoT had then rushed to suspend the certificate with Huawei already said to start shipping of equipment from China before the certificates were suspended.
| S.No. | Company Name | Product Name | Product Variant | OEM Name | Product Model Name | Product Model No. | Category | Certificate Type | Issue Date | Valid Upto | Certificate ID |
| --- | --- | --- | --- | --- | --- | --- | --- | --- | --- | --- | --- |
| 35 | Genexis India Private Limited | PON Family of Broadband Equipment | PON ONT | Genexis International B.V. | Home Gateway Unit | Titanium-4211 | Mandatory | Kept in Abeyance till further notice | 20/10/2020 | Kept in Abeyance till further notice | 147600094 |
| 36 | Genexis India Private Limited | PON Family of Broadband Equipment | PON ONT | Genexis International B.V. | Home Gateway Unit | Earth-4222 | Mandatory | Kept in Abeyance till further notice | 20/10/2020 | Kept in Abeyance till further notice | 147600095 |
| 39 | Huawei Telecommunications India Co. Pvt. Ltd. | PON Family of Broadband Equipment | PON ONT | Huawei Technologies Co. Ltd. | | EchoLife HG8145V5 | Mandatory | Kept in Abeyance till further notice | 04/11/2020 | Kept in Abeyance till further notice | 147600097 |
| 40 | Huawei Telecommunications India Co. Pvt. Ltd. | PON Family of Broadband Equipment | PON ONT | Huawei Technologies Co. Ltd. | | EchoLife EG8141A5 | Mandatory | Kept in Abeyance till further notice | 09/11/2020 | Kept in Abeyance till further notice | 147600100 |
| 41 | Huawei Telecommunications India Co. Pvt. Ltd. | PON Family of Broadband Equipment | PON ONT | Huawei Technologies Co. Ltd. | EchoLife EG8145V5 | EchoLife EG8145V5 | Mandatory | Kept in Abeyance till further notice | 27/11/2020 | Kept in Abeyance till further notice | 147600111 |
| 55 | NETLINK ICT PRIVATE LIMITED | PON Family of Broadband Equipment | PON OLT | | GPON OLT | V1600G1 | Mandatory | Kept in Abeyance till further notice | 03/12/2020 | Kept in Abeyance till further notice | 147600112 |
| 56 | NOKIA SOLUTIONS AND NETWORKS INDIA PRIVATE LIMITED | PON Family of Broadband Equipment | PON ONT | Nokia Solutions and Networks Oy | | G-140W-G | Mandatory CERT MODIFY | Kept in Abeyance till further notice | 12/11/2020 | Kept in Abeyance till further notice | 147600103 |
| 57 | NOKIA SOLUTIONS AND NETWORKS INDIA PRIVATE LIMITED | PON Family of Broadband Equipment | PON ONT | Nokia Solutions and Networks Oy | | G-2425G-A | Mandatory | Kept in Abeyance till further notice | 07/10/2020 | Kept in Abeyance till further notice | 147600089 |
| 58 | NOKIA SOLUTIONS AND NETWORKS INDIA PRIVATE LIMITED | PON Family of Broadband Equipment | PON OLT | Nokia Solutions and Networks Oy | | NA | Mandatory CERT MODIFY | Kept in Abeyance till further notice | 12/11/2020 | Kept in Abeyance till further notice | 147600101 |
| 59 | NOKIA SOLUTIONS AND NETWORKS INDIA PRIVATE LIMITED | PON Family of Broadband Equipment | PON OLT | Nokia Solutions and Networks Oy | | NA | Mandatory | Kept in Abeyance till further notice | 08/10/2020 | Kept in Abeyance till further notice | 147600090 |
| 60 | NOKIA SOLUTIONS AND NETWORKS INDIA PRIVATE LIMITED | PON Family of Broadband Equipment | PON OLT | Nokia Solutions and Networks Oy | | 7362 ISAM DF-16GW | Mandatory | Kept in Abeyance till further notice | 08/10/2020 | Kept in Abeyance till further notice | 147600091 |
| 61 | NOKIA SOLUTIONS AND NETWORKS INDIA PRIVATE LIMITED | Transmission Terminal Equipment | SDH Equipment | Nokia Solutions and Networks Oy | 1646 SMC | 1646 SMC | Mandatory | Kept in Abeyance till further notice | 09/11/2020 | Kept in Abeyance till further notice | 788300099 |
| 62 | NOKIA SOLUTIONS AND NETWORKS INDIA PRIVATE LIMITED | PON Family of Broadband Equipment | PON OLT | Nokia Solutions and Networks Oy | | 7362 ISAM DF-16GW | Mandatory CERT MODIFY | Kept in Abeyance till further notice | 12/11/2020 | Kept in Abeyance till further notice | 147600102 |
| 63 | NOKIA SOLUTIONS AND NETWORKS INDIA PRIVATE LIMITED | PON Family of Broadband Equipment | PON ONT | Nokia Solutions and Networks Oy | | G-140W-G | Mandatory | Kept in Abeyance till further notice | 14/10/2020 | Kept in Abeyance till further notice | 147600092 |
| 64 | NOKIA SOLUTIONS AND NETWORKS INDIA PRIVATE LIMITED | PON Family of Broadband Equipment | PON ONT | Nokia Solutions and Networks Oy | | G-2425G-A | Mandatory CERT MODIFY | Kept in Abeyance till further notice | 12/11/2020 | Kept in Abeyance till further notice | 147600104 |
| 107 | Syrotech Networks Private Limited | PON Family of Broadband Equipment | PON OLT | | GPON OLT | SY-GPON-16OLT | Mandatory | Kept in Abeyance till further notice | 24/11/2020 | Kept in Abeyance till further notice | 147600107 |
| 108 | Syrotech Networks Private Limited | PON Family of Broadband Equipment | PON OLT | | GEPON OLT | SY-GOPON-16OLT-L3 | Mandatory | Kept in Abeyance till further notice | 08/12/2020 | Kept in Abeyance till further notice | 147600113 |
| 111 | White Water Solutions India Private Limited | PON Family of Broadband Equipment | PON ONT | Dragon Path Technologies Co. Ltd. | GPON ONT 707GR1 | 707GR1 | Mandatory | Kept in Abeyance till further notice | 24/11/2020 | Kept in Abeyance till further notice | 147600106 |
| 112 | ZTE Telecom India Pvt Ltd | PON Family of Broadband Equipment | PON OLT | ZTE Corporation | | ZXA10C610 | Mandatory | Kept in Abeyance till further notice | 28/10/2020 | Kept in Abeyance till further notice | 147600096 |
| 113 | ZTE Telecom India Pvt Ltd | PON Family of Broadband Equipment | PON ONT | ZTE Corporation | | ZXHNF660 | Mandatory | Kept in Abeyance till further notice | 25/11/2020 | Kept in Abeyance till further notice | 147600109 |
| 114 | ZTE Telecom India Pvt Ltd | PON Family of Broadband Equipment | PON ONT | ZTE Corporation | GPON ONT | ZXHN F670L | Mandatory | Kept in Abeyance till further notice | 25/11/2020 | Kept in Abeyance till further notice | 147600110 |