Xiaomi launches Mi Power Bank 3 with 30,000 mAh Battery
Posted in: Electronics News
Estimated reading time: 0 minutes, 59 seconds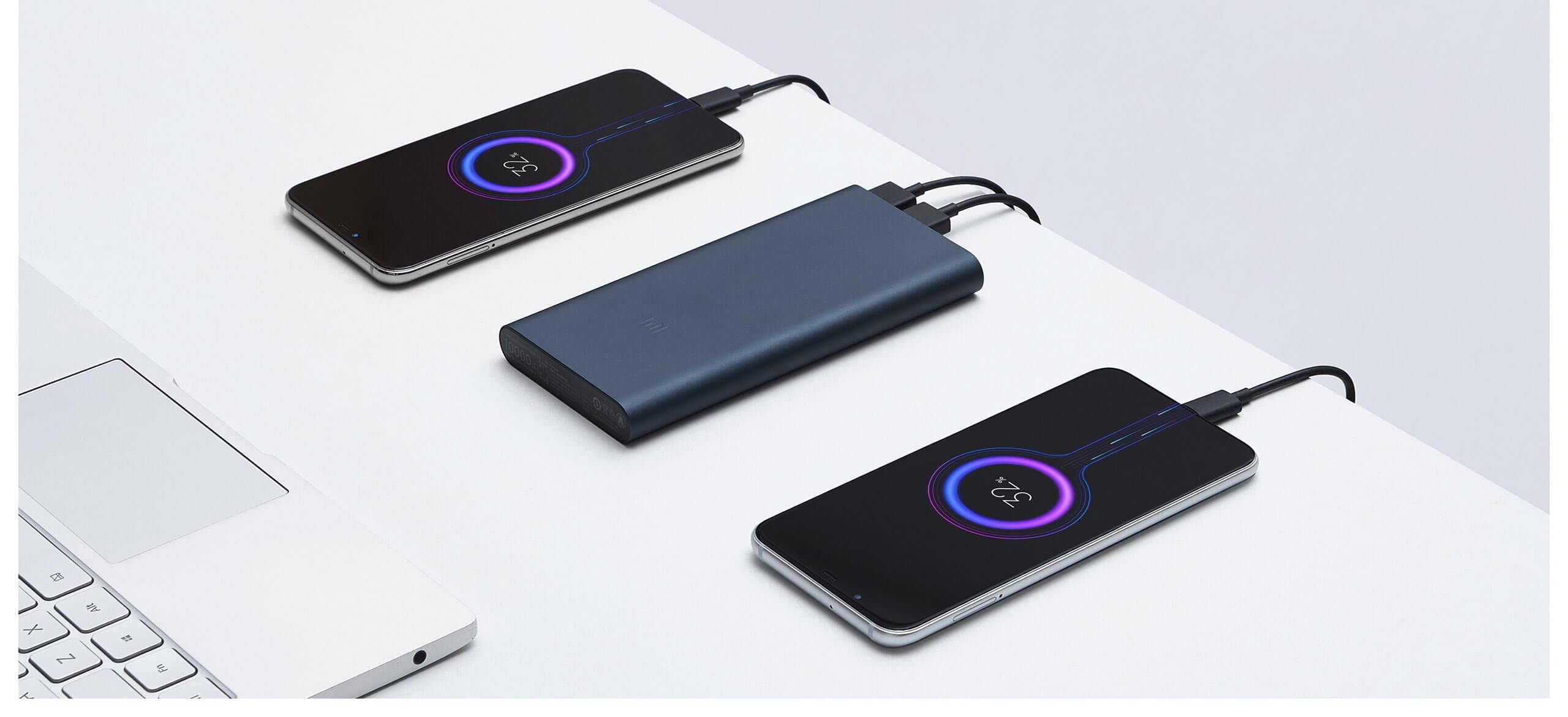 Xiaomi has revealed it's biggest power bank yet with a massive 30,000 mAh battery capacity called Mi Power Bank 3 Quick Charge Edition in China.
Mi Power Bank 3 Specifications
The device has a rectangular slab design with polycarbonate-ABS (PC-ABS) body which has non-slip finish and scratch-resistant. It measures 160.5×96.5x44mm and weighs 657.9 grams.
This power bank can charge 4 devices simultaneously through its two USB-A ports, one USB-C port, and one Micro-USB port. The USB-A and USB-C ports support 18W fast charging.
There is also a low-current mode to charge devices like smart wristbands, Bluetooth wireless buds, etc. This mode can be enabled by pressing twice the button given on side.
For charging the power bank itself, The Xiaomi Mi Power Bank 3 supports up to 24W charge through the USB-C port, while the microUSB input is limited to 18W. It can be fully charged in 7.5 hours on using 30W Xiaomi proprietary fast charger.
Mi Power Bank 3 Pricing
The Mi Power Bank 3 is priced at CNY 170 which is around Rs 1,800. The company will start selling this power bank from 18th June in China on JD.com. It is likely to be brought is India and other markets as well.