Welcome to Chippendales Review: Kumail Nanjiani excelled as the chaotic night-club owner in a murky drama
The true-crime drama hails from Robert Seigel and deals with the mayhem surrounding the life of Chippendales' founder Somen 'Steve' Benerjee.
Estimated reading time: 2 minutes, 3 seconds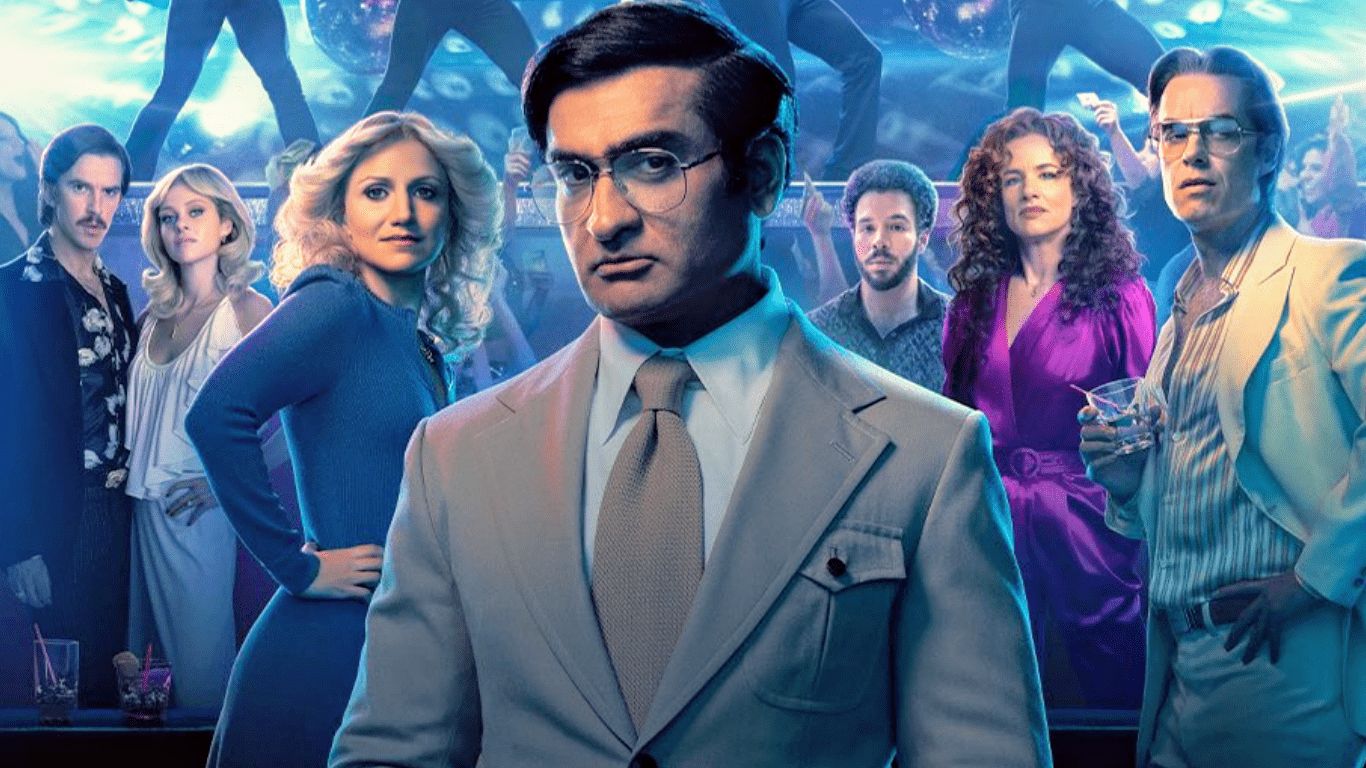 Within a year of putting out the controversial biographical drama Pam & Tommy, Robert Seigel is again back with another saucy subject. This time it focused on the foundation, success, and chaos that followed the male-stripping empire Chippendales and its eccentric founder.
The show picks up in the 1980s with Somen(Nanjiani), an ambitious Indian Immigrant working as a gas station manager who turns down a promotion to become an entrepreneur. He establishes a backgammon club(Destiny II) but struggles and changes the theme until he strikes gold by transforming the club into a male-strip club for women. The chaos transpires once he hires the Emmy-winning choreographer Nick De Noia(Murray Bartlett) and gives him creative control over the routines performed by the Chippendales dancers.
Coming to the cast, Kumail Nanjiani as Steve Benerjee excels in the role by bringing the uncharacteristic callousness he exudes at certain junctures. Murray Bartlett won an Emmy Award for his last role in The White Lotus and did light up the scenes as Nick for the most part. I expected nothing less from him. His estranged relationship with Steve was carefully addressed, given that was the core reason for this television show in the first place. Annaleigh Ashford and Juliette Lewis's presence is noticeable. However, they don't have much to deal with in furthering the narrative.
Creator Robert Seigal and director Matt Shakman(WandaVision) should have carefully crafted the story points. Most of them are touch-and-go and don't have enough emphasis on them to make the narrative more interesting. For example, Steve and Irene's relationship is relatively unexplored apart from how they met each other. There is no further detail on what has drawn them together. The same is true for his relationship with Ray Colon, who is instrumental in this story. There was no background explaining why Ray is loyal to his boss and his reasons for performing his boss' bidding.
The initial episodes featured another murder of Dorothy Stratten by her manager-husband Paul Snider. Paul Snider(Dan Stevens) duped his way as the promoter for struggling Destiny II. There wasn't much that was explored in the show regarding Steve and Paul's relationship or Paul and Dorothy's relationship for that matter. There wasn't much explored on how Paul's suicide affected Steve as well.
Overall, Welcome to Chippendales is a decent attempt that didn't materialize like how a proper true-crime drama should. The show is now streaming on Disney+ Hotstar in India and Hulu in the USA.