Vice President Naidu launches India's social media app 'Elyments'
Posted in: Mobile Apps News
Estimated reading time: 1 minute, 31 seconds
Vice President of India M. Venkaiah Naidu yesterday launched the Elyments app that is said to be India's first official social media super app. It has been built by more than a thousand IT professionals who volunteer at Sri Sri Ravi Shankar's Art of Living foundation.
"India is an IT powerhouse and we have some of the world's best-known names in this field. With such a huge pool of talented professionals, I feel there should be many more such innovations coming out in future," Mr Naidu said while launching the app virtually.
The app offers features such as a social media content feed, a chat interface and options to make audio and video calls. It is available in 8 different languages.
In terms of privacy, the app claims to provide end to end encryption, it says that nation's top privacy professionals have been guiding the design of the product and also promises that data of users is stored in India which will never be shared without the user's explicit consent to any third party.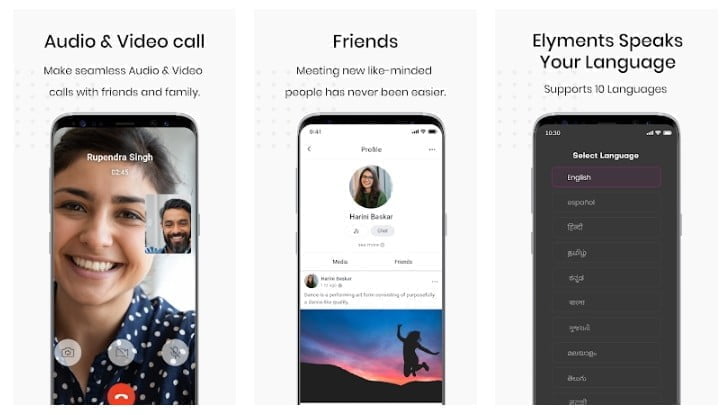 In future, Elyments plans to launch Audio/ Video conference calls, secure payments via Elyments Pay, public profiles that can be Followed/Subscribed, curated commerce platform to promote Indian brands and regional voice commands.
Elyments is listed on the Google Play Store and the iOS App Store and has already been downloaded more than 1 lakh times. It will be competing with the likes of Facebook, WhatsApp and Instagram.
The Vice President made a call to turn "local" ventures and ideas into "glocal" projects using technology opportunities to build services that would meet global standards. India's recent ban on 59 Chinese apps have left users looking for alternatives and this is the right time for our local developers to come up with something better.