Airtel Xstream Fiber to launch in another 11 cities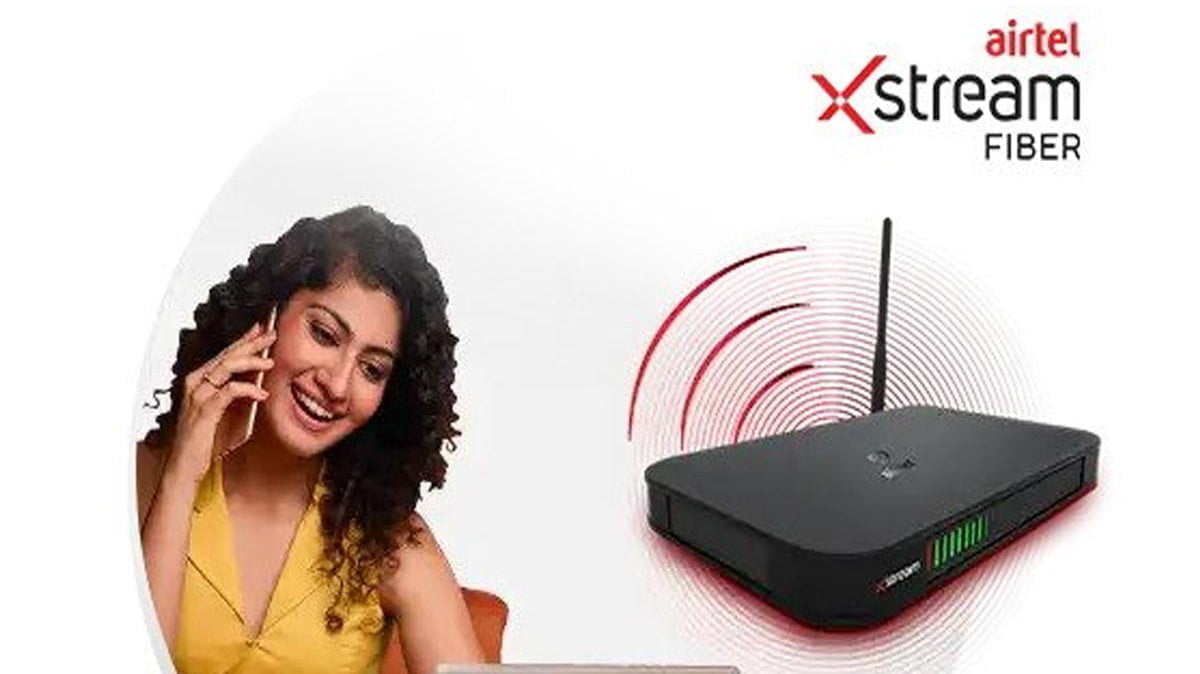 Telecom giant Bharti Airtel seems to have identified the next set of cities wherein it will be introducing Airtel Xstream Fiber services with listings on Airtel's website showing 11 new cities with 'launching soon' tag on top of the 25 cities which had gone live on Airtel's website in mid March. The launch in the 25 cities is running behind schedule but is likely to happen at some point soon with pre-booking on ground starting in some cities.
Anandpur Sahib, Ballia, Barabanki, Chintamani, Jhunjhunu, Miraj, Nangal, Palwal, Rajpura, Ratnagiri, and Sangli are now listed with 'launching soon' tag and listings too stating the same.
Notably, not so long ago these cities had the 'Invite' tag allowing prospective Airtel Xstream Fiber customers in these cities to invite Airtel Xstream Fiber to their neighbourhood. At the time of filing this story, the listings seem to be under construction with multiple of them broken, however all listings reflect the 'Launching soon in your City!' which wasn't there earlier when it showcased the 'Invite' tag.
Bharti Airtel's website now lists 36 cities wherein Airtel Xstream Fiber is launching soon. Pertinent to note that Airtel Xstream Fiber is currently behind schedule for the launch of its services in 25 cities which were earlier in March notified by Airtel.
Ajmer, Aligarh, Bhilwara, Bikaner, Bundi, Dharamshala, Ghazipur, Gorakhpur, Hosur, Jagadhari, Jhansi, Jodhpur, Kakinada, Kolhapur, Kota, Mathura, Mirzapur, Muzaffarnagar, Rohtak, Shahjahanpur, Shimla, Thanjavur, Tirupati, Udaipur, and Yamunanagar still show launching soon tag on Airtel's website.
Social media chatter reveals that pre-booking in some cities have started on ground. OnlyTech reader Kavish Agarwal has confirmed the same with pre-booking done in Muzafarnagar however the launch which was reportedly to happen on July 1 still on hold. However another OnlyTech reader Nagendiran S who belongs to Hosur states that the same is yet to start in his citiy wherein Airtel Xstream Fiber is set to launch soon.
For the unaware, Airtel in May had listed over 500+ cities which can invite Airtel Xstream Fiber to its neighbourhood. The same rose to over 650+ cities at the end of May with 674 listings live on Airtel's website back then with some being double entries. At the time of filing this story, the same stands at 667.
Bharti Airtel is also likely to soon introduce its own WiFi mesh service Airtel Xstream Fiber Plus with terms and conditions which were later taken down revealing details about the impending launch.