Twitter redesign rolling out with new font, colour changes, less visual clutter
The new font Chirp developed with Switzerland's Grilli Type Foundry is a combination of European Grotesque and American Gothic styles.
Estimated reading time: 1 minute, 37 seconds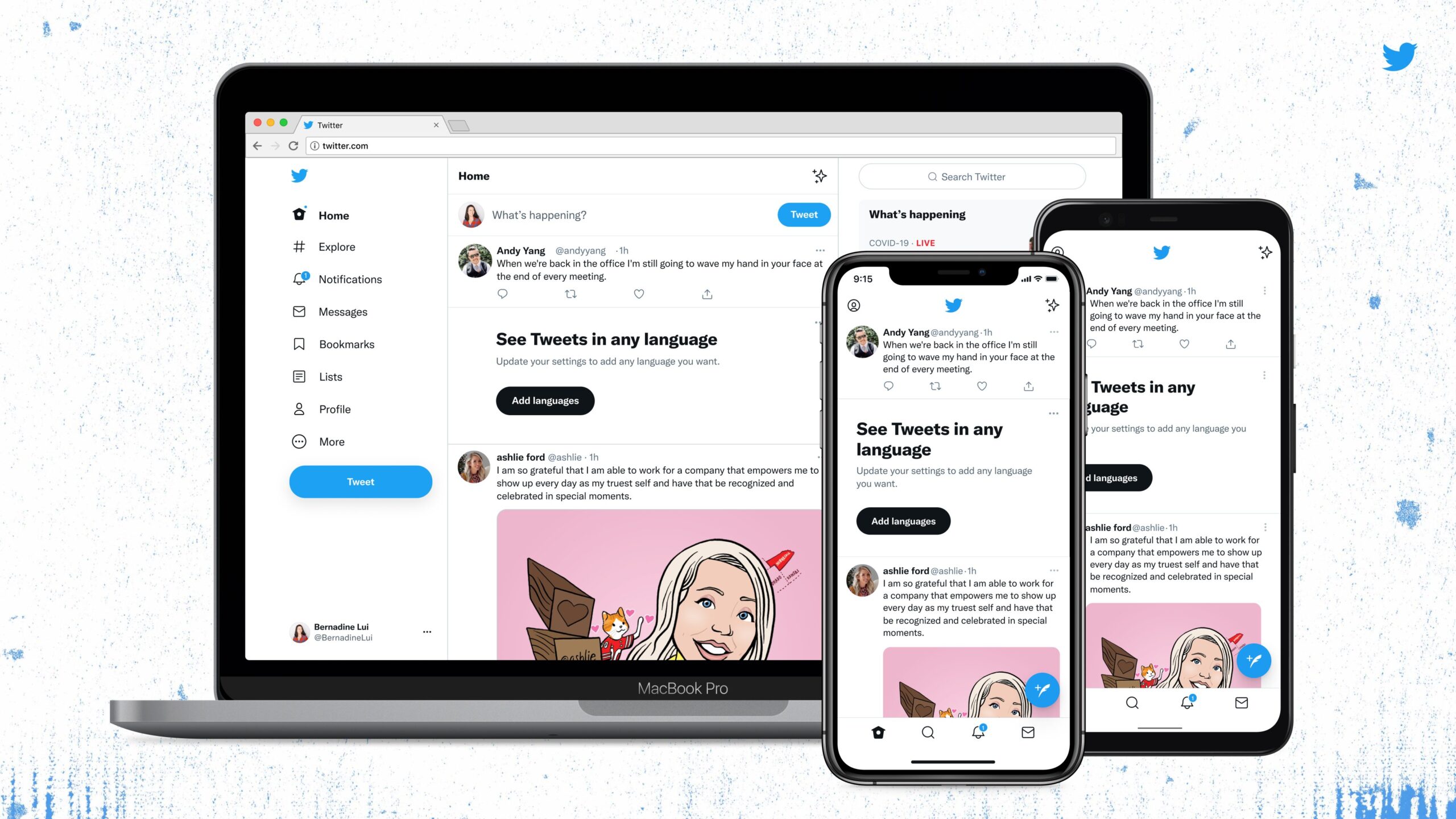 Twitter has unveiled its new design for website and mobile app that includes a new font called 'Chirp', higher contrast colours and less cluttered design to make it simpler to use and scroll through text, photos and videos.
"Today, we released a few changes to the way Twitter looks on the web and on your phone. While it might feel weird at first, these updates make us more accessible, unique, and focused on you and what you're talking about," said Twitter Design in a tweet.
The social media giant has been consistently adding new features on its platform like live audio, shopping, paid Twitter blue subscription, newsletters, etc. which was making navigation difficult, the new changes will deal with this problem.
okay confirmed it did

— Twitter (@Twitter) August 11, 2021
The biggest change is the new Chirp font. It was first introduced in January this year for Twitter's promotional materials, graphics and is a combination of European Grotesque and American Gothic styles. Previously, Twitter has used SF Pro, Helvetica Neue, and Roboto fonts. Developed with Switzerland's Grilli Type Foundry, Chirp is Twitter's first-ever proprietary typeface.
Twitter wrote in a blog post, "Chirp strikes the balance between messy and sharp to amplify the fun and irreverence of a Tweet, but can also carry the weight of seriousness when needed."
Apart from the font, Twitter has made the colour palette to be high contrast and a lot less blue. This change will bring more attention to text and media like photos and videos. Further, Twitter also said that new colours will be rolled out soon.
Twitter is bringing new high-contrast buttons for some most important actions. Changes are made to the 'Follow' button as well, it is now black to help users see the actions taken at a glance. To declutter, the grey background has been reduced, unnecessary divider lines are removed and the space between texts is increased for easy reading.