Twitter faces another outage due to 'internal changes'
In response to Monday's outage, Musk tweeted that the micro-blogging platform "is so brittle (sigh)."
Estimated reading time: 1 minute, 13 seconds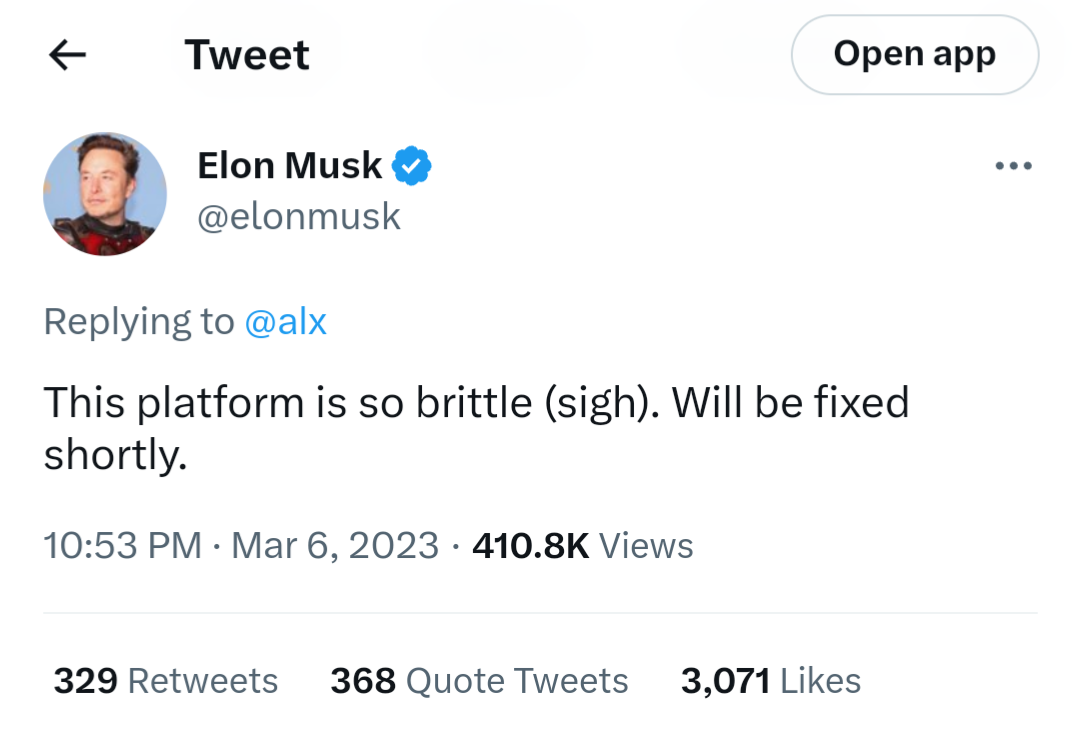 Twitter has been experiencing technical issues with its platform since Monday evening, as users report that links within tweets are not working and images are not loading properly. The error message that appears when trying to click on a link states that "your current API plan does not include access to this endpoint."
The issue seems to be affecting users who are not logged in or using Incognito mode as well. According to Twitter Support, an "internal change that had some unintended consequences" is the root cause of the problem.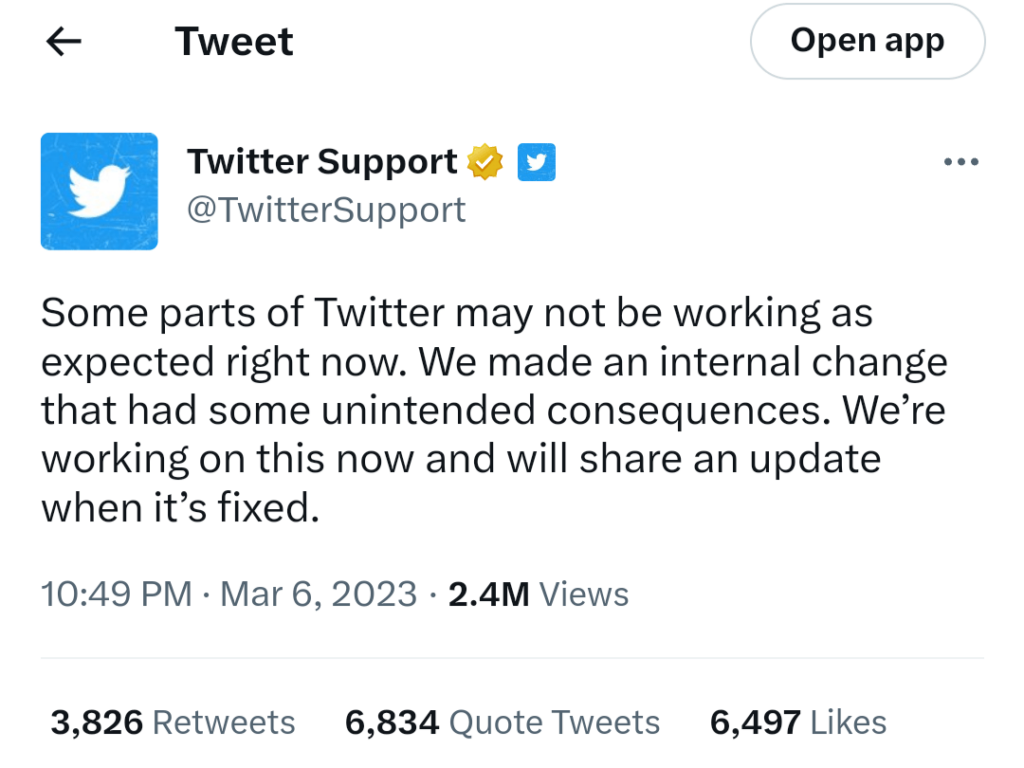 Downdetector, a platform that tracks service disruptions, is also showing a significant increase in people reporting issues with Twitter. However, it is unclear how widespread the problems are, with some experiencing a complete outage while others remain unaffected. Additionally, several people are unable to access TweetDeck too.
This outage comes just a week after Elon Musk laid off most of Twitter's remaining product team, marking the latest round of cuts since he took ownership of the company last fall. The platform experienced a similar outage nearly a month ago, which was reportedly caused by an employee who inadvertently deleted data for an internal service that sets rate limits for using Twitter.
In response to Monday's outage, Musk tweeted that the micro-blogging platform "is so brittle (sigh)." As of writing this story, it is unclear when the issues will be resolved, and Twitter users will have to wait for further updates from the company.