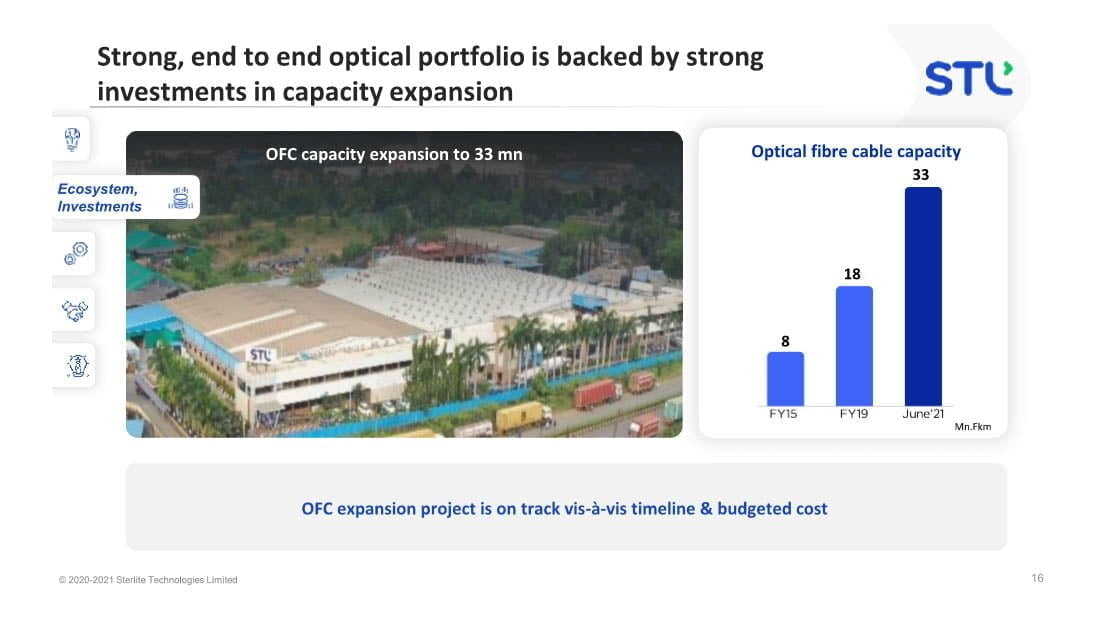 Domestic telecom manufacturer Sterlite Tech is all set to enhance its fiber cable production capacity by the end of the first half of 2021 with investment committed for the expansion. The company is readying to serve the upcoming decade of digital network creation which is set to keep driving the demand for optical fiber.
STL has committed Rs 300 crores in a bid to enhance its fiber cable capacity. STL will enhance the optical fiber capacity from the current 18 million fiber kilometers to 33 million fiber kilometers. The targeted expansion will be completed by STL by the end of June 2021.
STL expects optical fiber demand in India to revive in 2021 on the back of FTTH deployments and demand from BharatNet. STL's optical fiber capacity back in FY 15 was a meagre 8 million fiber kilometers which increased to 18 million fiber kilometers in FY 19.
STL is also building a modern optical fiber network for Bharti Airtel in 10 telecom circles across the country to enable Airtel to deliver a world-class experience through enhanced scalability, improved bandwidth, and reduced latency.