Samsung rolls out new Bixby Cricket feature for cricket fans in India
Bixby users can stay updated on cricket match scores and other tournaments using their televisions, smartphones, or wearables.
Estimated reading time: 1 minute, 54 seconds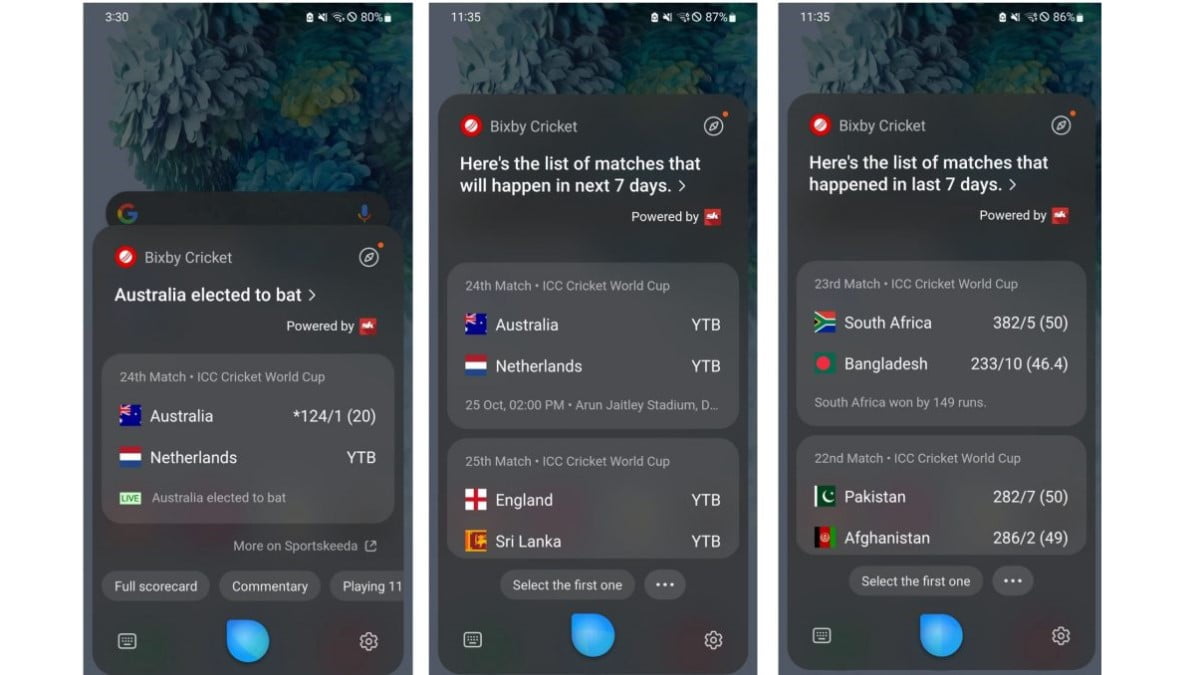 Samsung India has announced a new feature known as 'Bixby Cricket' to its smart voice assistant, Bixby. According to Samsung, Bixby Cricket can provide cricket match scores (including the ongoing World Cup), update about the points table, and the schedule of upcoming matches to users in India.
Samsung aims at making the sports more fun and more accessible to fans across India by introducing Bixby Cricket, which is powered by Sportskeeda. Sportskeeda is a global sports content platform that covers sporting events and serves over 100 million fans every month. Users have to ask Bixby "What's the score?", "Show the points table", or "Show me upcoming matches of World Cup" to get immediate response from Bixby with genuine information. This feature will be available automatically to all Bixby users without any additional downloads.
"Cricket is more than just a sport in India. And with major cricket tournaments either in progress or lined up in the near future, Samsung believes that Bixby Cricket would be a great solution for cricket lovers to stay updated with the latest scores and tournaments just through their voice. Users can get updates even while driving, working, cooking, or doing any other activity that requires their attention. Another goal of Samsung India is to continuously nurture the Indian start-up ecosystem and this launch helps in that as well"

said Balaji Hariharan, Senior Director and Head of Product Management, Samsung Research Institute, Bangalore.
"We are excited to join forces with Samsung Bixby to bring unparalleled sports coverage to Samsung users across India. This integration showcases our commitment to delivering accurate and prompt sports information to fans, right at their fingertips. Whether it is cricket matches from international arenas or local league showdowns, Bixby users can now revel in the excitement, through voice commands like never before"

said Ajay Pratap Singh, Chief Executive Officer, Sportskeeda.
In May 2021, Samsung introduced Indian English language to enhance the user experience for Indian consumers. This update offers more personalized and contextual information, covering Indian names, places, relationships, content, and providing users with a more tailored experience and rapid updates.
With these latest platforms, Bixby has transformed from a smart voice assistant to a resourceful AI platform. Samsung believes that Bixby Cricket would be a beneficial addition for cricket followers and enthusiasts.